Spring in South Australia: Things to Do
Written by

News Feature Team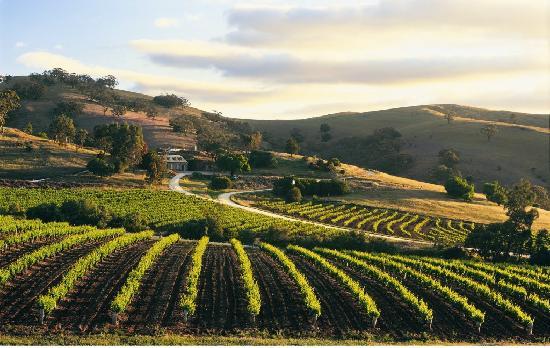 While we could go on about how beautiful spring time is in Australia, you may prefer finding out what you can do during one of the most wonderful times of the year. You're in luck, because Australia is not only a beautiful country that you will want to explore in a
camper van hire
, it's an extremely fun and welcoming one.
From the north to the south, Australia is full of fun springtime events. You can stay in cities and feel the vibes or go out in nature and observe wildlife. If you're planning on traveling around south Australia in the spring, make sure to put the following things to do on your list:
Attend spring festivals.
One of the best ways to enjoy the excellent weather and the spring atmosphere is to attend outdoor festivals. South Australia is full of excellent opportunities for festivals with live music, theatre events, food and wine stalls, and any kind of theme that you can think of.
Whether you think you would like to attend the Ferment the Festival for a taste of some of the tastiest fermented drinks and food or the Adelaide Fashion Festival for a glimpse at the latest trends in the fashion world, South Australia is full of events for you to choose from.
Visit wineries.
If you're traveling with your sweetheart on a romantic road trip in a camper van hire, you may want to include some of South Australia's best wineries in your plans. You can stay at an RV park or leave your vehicle parked somewhere safe while you enjoy a few days at a cozy romantic spot in the beautiful areas where vineyards are located.
A few wineries that have garnered attention as must-visit places are Penfolds Magill Estate in Adelaide, Jacob's Creek in Barossa, or St. Hugo, also located in Barossa. While there are many more, you can be sure to taste some of the most famous Australian wines at these charming spots.
Explore the botanic gardens.
Whether you're from Australia or you're visiting from abroad, you may have an interest in the local plants. A great way to appreciate the beauty of the native flowers and plants is to visit South Australia's best botanic gardens.
Mount Lofty is a popular garden to visit, as is the Adelaide Botanic Garden. Don't forget to also check out Wittunga. All these gardens will reward you with their uniquely beautiful plants. Whether you want to provide your children with an educational experience or you enjoy visiting botanic gardens, these gardens are worth visiting.
Visit the ocean and swim with marine life.
If you are looking for underwater adventure, don't forget to check out some of the best opportunities for getting to know marine life in Australia. You can observe fur seals, penguins, and sea lions in this area, as well as the Harlequin fish.
If you're in the mood for strange looking creatures, South Australian waters are full of interesting marine life all year long. From the sponge crab to lampreys, warty prowfish, or sea cucumbers, you can have the chance to observe native underwater life that is hard to find anywhere else. 
Attend sporting events.
If you're a sport fanatic, you will appreciate the many sporting events that take place during the spring in South Australia. From the Barossa Runaway Marathon to the Australian Short Course Swimming Championships, there is plenty for sports lovers to appreciate and even participate in, in the South Australian area.
Hike in South Australia's beautiful nature.
Visit the Morialta Conservation Park for a rewarding nature experience that will reward you with views of some of Australia's most beautiful waterfalls. Hop on over to Kangaroo Island where you will be rewarded with fabulous views and the opportunity to observe fascinating wildlife. Hike Mount Lofty or visit the Adelaide hills for a leisurely walk. Spring in South Australia means incredible weather, so be sure that you don't miss out on getting to know the area while the conditions are perfect.
If you're looking for a way to enjoy the beauty of Australia and want to make sure that you get the most out of spring time, South Australia is a great spot for exploration and relaxation. From festivals to incredible hiking experiences, you can be sure that you won't run out of things to do in this Australian state.
You can enjoy one or two of these above activities or pack your bags in a camper van hire and road trip throughout the state and country to truly take advantage of Australian beauty. Whether you're an adventurer who seeks excitement or you like to explore various events and cities, South Australia is full of enjoyable experiences for everyone. The weather is perfect and the people are friendly making it a great time location for your next vacation.  Happy traveling!