Top NZ Camping Spots For Seniors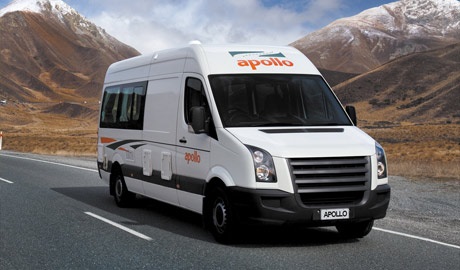 Don't let your age slow you down from your camping aspirations. New Zealand offers plenty of accessible campsites for seniors, many of which are managed by the Department of Conservation (DOC). In fact, you can choose from more than 200 DOC-managed campgrounds throughout the country, which means you're never too far from somewhere safe, accessible, and easy to camp. If you're a senior ready to road trip your way through New Zealand, use this handy guide to discover a campground suitable for your unique needs. Then, hop in your campervan hire New Zealand get ready to enjoy open road and explore the outdoors and the country's natural beauty.
Coastal Campgrounds
If you want to camp by the coast, you have plenty of convenient campground options with the sparkling water as your backdrop. Seniors might want to stick to serviced campgrounds so that you're enjoying the best-managed facilities during your stay. Fortunately, you have some campgrounds to choose from. First, check out the Momorangi Bay Campground, which is home to 100 powered sites and 36 non-powered sites. This campground offers wheelchair-accessible features, including showers and toilet blocks. Cabins are available for seniors who might want more comfortable sleeping accommodations. This campground also gives you access to swimming and boating opportunities.
Another coastal campground is the Papatowai Campsite located on the Caitlins Coast. While this campground is nestled in the bush, it's still accessible. It features 116 non-powered sites and has wheelchair-accessible amenities. Several short walks are available nearby, perfect for seniors who want to get outdoors but don't want to walk too far.
If a beach view is your desire, try the Uretiti Beach Campsite in Waipu in the northern region. This scenic campsite offers 300 non-powered spots suitable for your campervan hire New Zealand. Popular during the summer months, this campsite offers opportunities for beach walks and exploration of the nearby Waipu Caves.
Riverfront and Lakefront Campgrounds
Rivers and lakes abound in New Zealand, giving you plenty of nearby camping opportunities. Boundary Creek Campsite located in Hawea Conservation Park in the Otago region is an easy-to-access campsite perfect for seniors. This wheelchair-accessible site offers 40 non-powered sites. You can walk on Boundary Creek track or enjoy nearby water activities, including fishing and boating.
Check out Lake Wakatipu, New Zealand's largest lake, by camping at the nearby Kinloch Campsite. Here, you can choose from 15 first-come, first-served, non-powered sites. If you do snag a spot, you'll enjoy spectacular lake views. Plus, this wheelchair-accessible campground offers convenient amenities, including a shop, restaurant, and showers every morning. Seniors will appreciate these amenities as they camp on New Zealand's largest lake.
The Waikaremoana Holiday Park offers several accommodation opportunities, allowing seniors to find the right setup for their needs. You can select from one of the 32 powered sites to set up your campervan hire. Alternatively, you can also call the park's chalets or lakeside cabins home while you park your campervan nearby. Regardless of your choice, this park offers kitchen and dining facilities, a laundry room, and a general store to make your stay more comfortable.
Forest Campgrounds
Seniors in New Zealand can get in touch with nature by visiting its forest campgrounds. The Otaki Forks Campsite in the Wellington region is located at the entrance to Tararua Forest Park, making it easily accessible. It's home to two separate campsites. The School House Flat campsite offers 150 sites, while the Black Gate Campsite is home to just 20. Walking, tramping, and trout fishing offer ample opportunities for seniors camping here.
Trounson Kauri Park Campground is located in the Northland region and gives you access to the park of the same name. This serviced campground is small, with just eight powered sites and 12 non-powered sites, but it is easily accessible for seniors. Plus, it situates you near many walking tracks ready for exploration.
History-loving seniors might want to take their campervan hire to Kawatiri Campsite, which offers plenty of nearby activities. This campsite is located at the one-time Kawatiri Railway Station, allowing you to check out the rail bridge, tunnel, and station. Plenty of walking opportunities are available as well. This first-come, first-served, wheelchair-accessible campsite offers 10 non-powered sites.
Seniors can enjoy an array of camping opportunities throughout New Zealand. Choose from the more than 200 DOC-managed campsites to choose a spot that's well maintained and, in many cases, serviced. Many of these campsites are easy to access and put you near opportunities to get out and explore nature. Whether you want to enjoy a day at the beach, check out the wildlife on some of the country's biggest and most beautiful lakes, or get in touch with nature at a forest campsite, there's a spot to call home during your New Zealand road trip. So, choose a campsite that suits your style and load up the campervan hire New Zealand for an unforgettable adventure.