Prepping To Buy A Used RV: Helpful Tips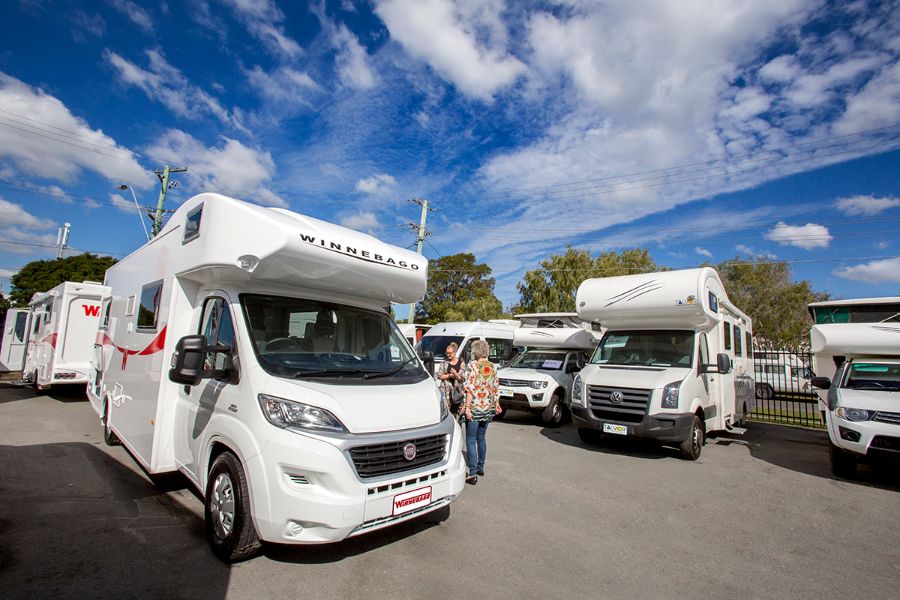 If you have grown weary of renting campervans and taking on all of the hassles that come with the process, then perhaps it is time to consider buying a used RV. There are many advantages to owning your own
winnebago
, including the convenience of taking off for a  road trip whenever you would like. It is this possibility for spontaneity that really makes owning attractive, and if you want to live this lifestyle then you would be encouraged to look into options for purchasing a used vehicle. Of course since you will be in possession of this vehicle for some time and will be spending your hard earned money on acquiring it, there is some important prep work that you will want to get in order before you consider making your purchase.
Experiment With Different Rentals
Before you even consider buying a used RV you should take a few journeys using different types of rentals so that you can get a good idea for the type of model you would be most comfortable with. You will know the exact size that you need to fit your family or traveling companions plus the style of RV and the features you will be looking for in your vehicle. This way when you head down to the lot to seek out your purchase you can zero right in on the brand and model that you desire. This will not only save you a lot of time but it will assure that you can pull off the lot in a vehicle you know will be satisfactory.
Test Drive, Test Drive, Test Drive
 You should never purchase a used RV without taking it for a test spin. This is an absolute must. If possible, make sure that you also perform the setup steps in order to assure that everything works and that you are comfortable with the process for that particular vehicle. Some RVs may handle well and feature great interiors, but their setup process might be cumbersome for you. For this reason it is important to perform the setup and make sure you are comfortable with it before making the purchase, plus test driving to be sure you are satisfied with the handling.
Online Research
Once you've zeroed in on a specific model or narrowed down the search to a variety of vehicles, it is them time to take your research online. One great thing to do is to check out the user reviews for each Winnebago model you are interested in. You will gain a lot of information from these, including a list of pluses and minuses for the model you're considering. There are also a wide range of online forums frequented by RV enthusiasts where you can find many threads and topics about different types of models. You can even post your own thread with any specific questions you may have. These online communities are known to be inclusive and friendly, so you can be assured you will receive many great answers and pieces of information from your fellow forum visitors.
Form A Concrete Budget
You would be surprised how easy it is to overspend when purchasing a used RV. Dealers tend to try to talk you up to higher models, and buyers tend to bend their budgets upward as they become awed by models that may fall far beyond their price range. This is why it is extremely important to sit down, do your calculations, and come up with a definitive number that you cannot surpass. Once you have this concrete budget in place, you can rest easy knowing that as long as you don't break it you will be safe in both your bank balance and your purchased vehicle. If you overspend on your RV this will leave you less money to spend on journeys, which definitely defeats the purpose of purchasing an RV in the first place. You won't fall into this trap as long as you take your time and figure out the top level you can spend, plus of course resisting the temptation to go above it when doing your shopping. There's no point in owning an RV if you're too broke to take it on the road, so figure out your budget and stick to it under all conditions.
Purchasing a used RV is an exciting milestone and will be the key to a lifetime of spontaneous road trips and adventures with your family and friends. There is a lot of forethought and research that should occur before making your purchase in order to assure that you acquiring a winnebago that perfectly matches your requirements and stays within your set budget. Once you've zeroed in on the perfect vehicle and set your budget, you can go out RV shopping with confidence.