Easy Beef Recipes For An Unplanned Dinner Get Together
So you think you're spending a quiet evening at home with a delivery pizza or Chinese take-out. Think again. You suddenly have some unexpected guests show up for a friendly visit right around dinner time. Being the kind and gracious host that you are, you invite them all for dinner.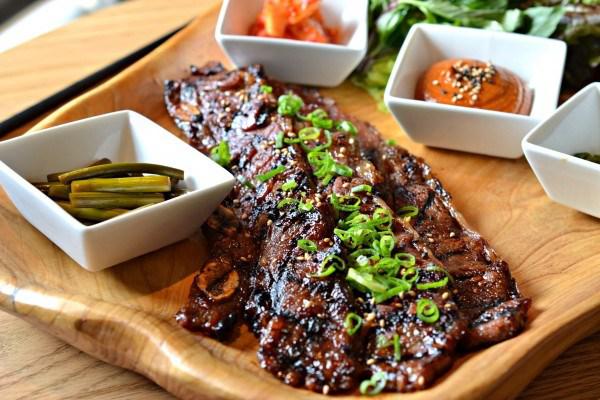 Now comes the real dilemma. What to serve them on such short notice. A quick dash to the kitchen shows that your freezer contains packages of ground beef and a few steaks. The pantry holds a variety of staples, and the refrigerator contains various vegetables along with some other food items that may be useful. Here are some quick and easy beef dishes that will satisfy and surprise your guests with your quick thinking and culinary talent.
Beef Tacos or Steak Fajitas
Beef tacos are an excellent way to prepare food that everyone loves. It also allows your guests to create their very own taco with the toppings of their choice. Using tortilla shells and beef as the base, your guests can fill their tacos with their favourite toppings from a vast array of items strategically placed out family style.
For this meal, you can brown up a large batch of ground beef and season with onion, garlic, cumin, chilli pepper, and other spices. As an alternative you can use those steaks tucked up in the freezer. Simply cut them up into thin slices or bite-sized pieces and saute them with onions, peppers, and the same spices used for ground beef.
Place out platters of soft and hard tortilla shells. Add bowls of shredded cheese, tomatoes, diced onion, and pepper, shredded lettuce, guacamole, sour cream, hot sauce, and any other toppings of choice. Your guests can now assemble their tacos or fajitas with their favourite toppings while enjoying each others company.
Lasagna
A modern lasagne recipe is an easy dish to prepare that can also feed many guests. What better way to wow them then with a lasagna dish with a twist. The Australian beef ricotta lasagna can do just that.
All you need is minced beef, olive oil, crushed garlic, finely chopped, carrot, and celery sticks, eggplant, tomato passata, beef stock, Worcestershire sauce, basil leaves, baby spinach, lasagna sheets, fresh ricotta cheese, grated parmesan, and nutmeg.
In a non-stick frying pan cook the minced meat, and remove from the pan. Now fry all of the vegetables with the oil until softened. Add the precooked meat, passata, stock, and Worcestershire sauce. Bring to a boil and then simmer for approximately 15 to 20 minutes. Remove from heat and add the basil and spinach.
Alternate layers of meat sauce, lasagna sheets, and half of the ricotta into a lightly sprayed 2-litre baking dish. Mix together the rest of the ricotta and the parmesan in a bowl. Spread the top layer with sauce, and sprinkle with remaining cheese. Bake in a preheated oven at 180 degrees C for about 25 to 30 minutes.
Beef and Vegetable Kebabs
This is another one that can be fun for your guests. Not only can they partake in exactly what they may want on their kebab, but they can also have the pleasure of grilling or frying them. They can then dip them into cheese fondue. This is a perfect way for all of the guests to mingle with the host during the food preparation.
While you are preparing the other ingredients, soak a bunch of wooden kebab skewers in water. Cut up steak, onion, and peppers into one-inch pieces. Place the meat, onion, peppers, and other items such as tomatoes, zucchini, pineapple, and any other vegetables or fruit on hand into separate bowls.
Have your guests skewer the foods of their choice. You can then either grill these kebabs, or deep fry them in a fondue pot. Another fun option while making kebabs is to have a cheese fondue handy. Depending on what types of foods are on the skewer, the guests can then dunk their kebabs into warm and melted cheese. You can also have bread, roasted baby potatoes, steamed broccoli, and other side foods to dip into the cheese fondue. Swiss cheese and cheddar cheese work well for melting in a fondue pot.