How to Dress for Christmas 2017 If You Are Overweight?
Written by

News Feature Team
Not any attire is appropriate for Christmas time. It has to be suitable to family gatherings, office parties and many other events you might be invited to. When you are overweight, it may feel like the already limited choices become even fewer. This isn't true – we're inclined to think that you may not have yet taken into account all the flattering options.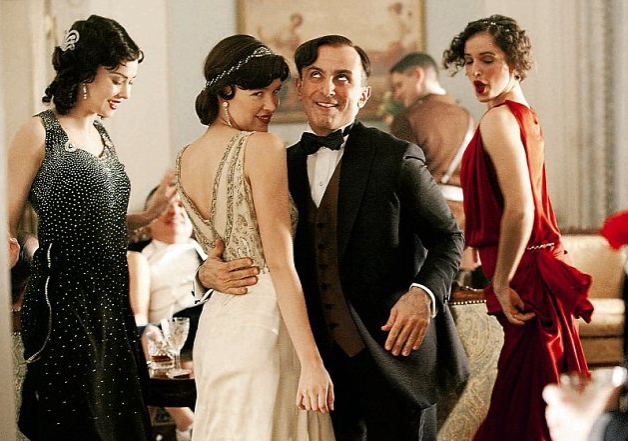 1. Dark and small patterns
Choosing clothes in small and preferably dark patterns is great for winter time (including Christmas celebrations) and manages to cover the areas you may think are too big. Pick something like the houndstooth patterns and you will be classy at the same time.
2. The retro dress
A dress of this kind is sexy, feminine and very elegant at the same time, appropriate for family reunions and chic occasions. The colourful ones with polka dots are best suited for the season (rather than flower prints). Check the latest retro dresses online to find a model that suits your personal style.
3. Full-length cardigans
Long cardigans are comfortable and very easy to wear. Plus, they bring comfort when you consider your frame is too big. Pick a colour and style that attracts you – it can be a warm one in pastels or perhaps an elegant piece in wine red, for example.
4. Tailored trousers
Give up the flared ones, as well as any loose pair and get tailored trousers instead. You will look much better regardless of your size and feel confident once you get used to the new shape. Plus such items add elegance to your Christmas outfit.
5. The A-line skirt
A skirt that is built like an A is the best choice when overweight. It rebalances your body shape and gives you freedom of movement. Thus, you will feel better and more festive than if you wear a straight or pencil skirt.
6. Silk tunic tops
As long as these aren't the summery types with prints or ethnic patterns, they're totally welcome for Christmas. Go for shiny silk in a solid color, to compliment the occasion and flatter your upper body.
7. Dark instead of black
If you'd like to avoid black (because you're wearing it too often) and you feel it doesn't really match the occasion, replace it with season-matching colours that still have a slimming down effect: dark gray, plum, navy, deep red, brown, cranberry, midnight blue and so on.
8. The Christmas sweater – yes or no?
There's no easy answer here. You will need to consider the advice given above; does your Christmas sweater have a small pattern? Then you can use it, as it will make you look smaller. However, since a sweater is already a bulky piece of clothing, you should match it with a not too loose bottom. You may want to be careful with the sequins and sparkles, as too much of these add to the size.
Remember to choose colour of your retro fashion dress carefully, because the right ones can make you shine and look amazing, while the wrong ones will do the opposite. Always, go for your size in clothing instead of bigger ones to 'hide' your weight. Do not make that too frequent mistake. Your size is the right size, as loose items might in fact be adding extra weight.