Written by News Feature Team
g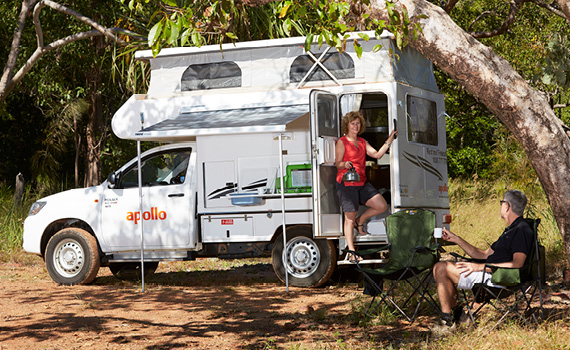 You've checked out the campervan hire, you've started planning your trip, and you're ready to set out on the road in one of the world's most beautiful countries. Yet before you get your vehicle ready to go, you may want to understand how freedom camping works in Australia.
It's easy to mess up when you don't know the rules of a country or how things work, but don't worry. We'll explain how it's done. Our following tips will help to ensure that you have an incredible road trip in Australia that is drama-free and full of fun. It's always good to set out on a trip as prepared as possible and since you're reading this, we are confident that you'll do just great.
Our Freedom Camping Tips
First of all, what is freedom camping? It's basically what it sounds like: free, in the wild, while camping in a tent or caravan. Yet, you could face fines or other difficulties if you don't do it right or find yourself in a pickle if you haven't packed right.
Avoid road trip drama and:
Completely clean up after yourself. This should be obvious, but when freedom camping, you should not leave any rubbish or waste in the bush. Make sure to bring plenty of bags or bins to be able to dispose of your waste to later dispose of accordingly. You may also be fined if you don't pay attention to this factor, so be wise, and respect the wild.

Research where freedom camping is legal or illegal. While freedom camping is legal in many areas in Australia, you should research to be aware of where it isn't. While planning ahead for your different stops on your road trip, you will want to make sure to check each area for their regulations on where you can camp or not. You don't want to spend your trip money on fines!

Don't leave rubbish or toilet paper in the wild. Part of freedom camping right is making sure that you don't do anything to endanger the environment or disrespect fellow campers. Leaving rubbish or toilet paper in the bush is not only poor education, it's detrimental to the environment and unsightly. Be aware that you can also receive fines for doing this.

Go prepared. While there are many great places to camp that may provide toilet facilities and water for campers, there may be some that do not. Make sure that you go prepared, both with water to drink and wash with, as well as ways to dispose of your rubbish.

Always be respectful of the environment and other campers. Part of being a good camper is being a respectful one. Doing it right is about respecting the environment and not doing anything to harm it by picking up after yourself and making sure that you aren't leaving anything behind. It's also about making sure that you don't make too much noise while neighboring campers may be trying to sleep or doing anything that could be considered disrespectful.

Pack your campervan hire with essentials. One of the most important things that you can do to ensure that you have a great road trip in Australia's great outback is to go as prepared as possible. This includes packing essentials for freedom camping. You won't always have electricity or hookups. Following are some things you should make sure to pack:

Don't forget a cooler. You will want to stay as refreshed as possible, especially in the summer, and what better way to do so than to pack a cooler to refill with ice at any possible opportunity.

Bring plenty of water. It's always better to be safe than sorry and water is a must-have. Make sure to pack as much as you possibly can and the most convenient and environmentally friendly way possible.

Pack some fire-starters. You may not always have electricity or be able to cook in your campervan hire. Make sure to bring some fire-starters and even an axe, should you want to cook in the great outdoors.

Bring plenty of food. Pack enough food to last you more than what you would think. It's always good to have non-perishable food.

Make sure you are weather ready. If you are traveling in winter and plan to freedom-camp, make sure to pack plenty of blankets. You may not always be able to turn on the heater, so make sure that you won't get too cold without it.
When freedom camping in Australia, always make sure that it is in a permitted area, make sure that you don't leave any trace in the places that you camp at, and if possible, make sure that your campervan hire is self-contained. Road-tripping in Australia is a once-in-a-lifetime experience that will leave you with amazing memories.