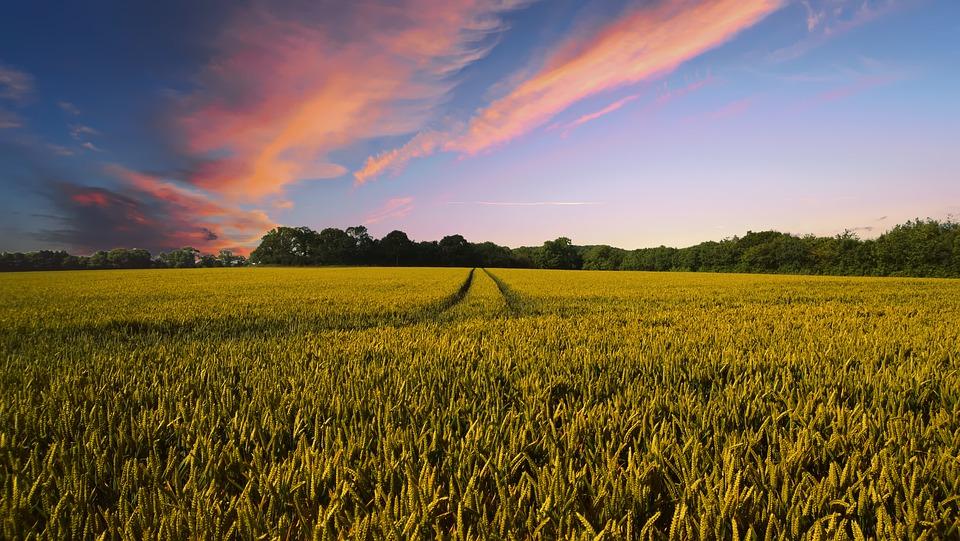 What do you picture when you think about farming? Is it chickens running around, a couple of cows sauntering about, and Hagrid's vegetable patch? Well, you are not entirely off base here because farming is mainly about producing natural and raw food ingredients. For ages now, farming has been part of our lives. It is a very important trade that helps feed a lot of people. Without proper farming, the world's entire population can easily succumb to their hunger and start hunting for food. Just imagine how difficult life would be if it comes to that?
With time and an increasing population, our farms have changed a lot and upgraded to better, advanced versions. They are now much bigger with an increased harvest rate, livestock which is not only raised inside but is focused on specific farm animals and decreased manual labor. All of this has happened thanks to technology. Now even with fewer farmers than before, the agricultural sector can easily produce more and better food.
Let's check out some of the ways technology has changed farming and made the agricultural field thrive better than ever.
Livestock and breeding
The practice of domesticating animals started almost 10 thousand years ago. At first, farmers used to select livestock according to their breed and how adaptable they are to the area climate. This helped them ensure better eggs, milk and meat production along with good wool and leather quality.
Now with advanced technology farmers can breed their livestock in a much better and quicker manner. Farmers interested in high-quality poultry can easily get a chicken egg incubator which will ensure healthier and stronger chickens. There are also various strategies to maximize specific genetic traits of your cattle which will help enhance the quality and health of both dairy and meat. Artificial insemination and embryo transfers are also getting famous in the cattle industry as they help breed superior offspring.
Crops and pest management
For years farmers have adopted various methods to improve crop quality and ensure a good harvest. Mostly the focus has been on modifying seeds and using specific soil fertilizer; the crops not only grow better but are also able to survive the weather condition. With the help of technology, plant breeders have come up with more advanced modern methods to improve plant growth. Some of them include DNA markers assisted breeding and genetic engineering. The technology of genetic engineering helps the plants grow stronger and healthier by improving their insects and disease resistance power and increasing their tolerance towards drought and herbicide. Now farmers can use a mixture of both traditional and modern breeding methods to ensure that their crops grow safe and the harvest is duly increased.
Improved labor
Ever since technology has helped develop better farming equipment, the need for manual labor has decreased. This has significantly improved the quality and quantity of crops as the tractors and planters are now not only bigger but do a better job than before. Farmers are now able to take care of livestock in a much efficient manner thanks to barns with automated feeding systems. There are even machines that can milk cows in a timely fashion. With the help of modern machinery, farmers can now produce more in less time and don't have to overwork themselves.
Upgraded facilities for livestock
Usually, livestock which includes beef cattle, pigs and sheep are kept in barns which protect them from bad weather conditions, predatory animals and diseases spread in the air. With the help of technology, farmers can now raise their livestock in a much better and refined manner. Livestock barns can have an automated system that will help control and monitor the climate and feeding routine. Also, a good 4G internet connection or Wi-Fi installation in the barns can help farmers monitor their livestock and control the temperature through their smartphones. Farmers can even install backup generators in case power goes out. All of these modern upgrades are helpful for farmers looking for ways to ensure the safety and health of their livestock.
Focus on specialization
At first, farms used to have a bit of everything like small acres of land filled with different crops, a few cows, hens and pigs and even a vegetable garden. With time and technology farms have changed. Now they not only have advanced machinery and better facilities for the livestock and crops, but they also specialize in a specific crop or animal breed. Specializing helps farmers get better facilities and skills related to the chosen crop or livestock type and produce good quality in increased quantity.
Data usage for improved farming
Thanks to innovations like the Internet and GPS, farmers can collect lots of data related to their farms. This is easily done with the help of sensors placed on farm equipment and crops, automated water system and weather tracker. The data collected not only provides useful information but also helps farmers choose better farming methods. Thus increasing chances of better and bigger yields.
Hydroponic farming
Vertical planting is an innovative way to plant when there is a lack of proper ground space. Usually, people use this technique in gardening but due to its popularity, it is now making waves in the agricultural field as well. Farmers are using a blend of vertical planting and hydroponic farming to gain good crop and quality harvest. Vertical hydroponic farming comes in very handy when you have to cultivate in unsuitable areas. It also helps farmers plant and yield crops the whole year without limitation which increases produce and profit. Hydroponic farming is also the best way to ensure that your harvest is pesticide and fertilizer free.
Farming has changed a lot with the help of technology and it seems for the better. Now farmers can make farming choices based on actual data instead of just intuition. Not just that, they now have access to top-notch machinery and smart tools which are the best way to ensure high quality produce. There's no denying that innovation in the agricultural field has helped farming become more sustainable and economical than before.