Written by Sheila Mae Vistal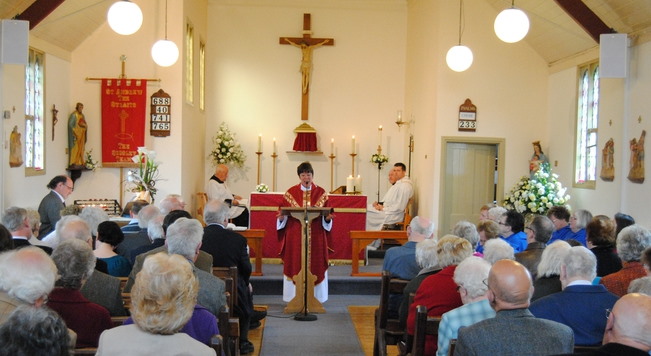 Funerals can be like weddings. It can be a beautiful and meaningful celebration for someone. But just like weddings, it can be very expensive too. In Australia, the average funeral can cost from $7000 to $9000. This is for traditional funerals. The cost could go lower or higher depending on what type of funeral you want to have. If you're going to have your body cremated when you die, the cost could range from $2000 to $6000. Burial, on the other hand, could start from $4000.


Funeral pricing has been rising since the 1980s. Caskets and urns are becoming expensive that they already cost thousands of dollars. And if you choose high-quality material, the price can become higher. Aside from that, you also need to pay for flowers, transportation, cemetery, etc. Even the basic and simplest funeral can still be expensive, and it may be hard to afford. Many suggest that it's better to plan your own funeral in advance. Since it is an event that is to be expected, it would be more practical if you save for your funeral while you are still healthy and while you are in a very good state of mind. By doing this, you can save your family from troubles of paying for an expensive funeral. Your passing is already a difficult time, so you would not want to add more stress to them. The other benefit of having a pre-plan funeral is that you can control the cost. You can set a budget in mind by knowing the items needed. As you already know, there so many clear benefits of planning ahead.


According to studies, many Australians prefer to have a cremation when planning for a funeral. This is because cremation is cheaper compared to burial. The costs generally already include the labor of the staff and the use of cremation facility. You will pay additional expenses if you prefer the ashes to be in an urn and keep them in a niche or wall. You can also opt to have your ashes scattered.


Burial in Australia varies significantly. If you choose a high-demand burial plot in a capital city, the cost can go as far as $20000. But if you wish to be buried in a less demand cemetery, the price range from $2000-$4000. But note that if you plan for your funeral, the cost is not the only factor to consider. You should also consider if that is what you really wanted as well as for your family. It's essential if you would weigh everything up when planning.


Funerals are considered to be a parting celebration. If you were to plan for your funeral, you should make sure that it will be a memorable one. It should be a celebration capturing the person's life and should touch the hearts of the people who attended the commemoration, especially the families. If you decide to plan for your funeral, visit funeral homes in your area and look for a funeral director to assist you. Funeral directors are licensed professionals who know every aspect in a funeral service. They are in charge of arranging and directing funeral services. They can help in carrying out your wishes. By having their services, your family won't have a hard time taking care of your funeral once you die. You don't always need a funeral director, but there are so many paperwork and legalities involved. It would be tough for your loved ones to go through the distress of having to take care of all documents needed without the help from a professional.


If you can, it would be best if you start planning and researching your options. The internet is the best way to start. Try searching for funeral websites in your area or your preferred location and check on the type of services they offer as well as the prices. You can also call or visit their office to know further details. Remember that a memorable funeral is not based on the expensive flowers or the location of your burial, but it's about the celebration of a life that was lived and the coming together of the people close to your heart to remember you.