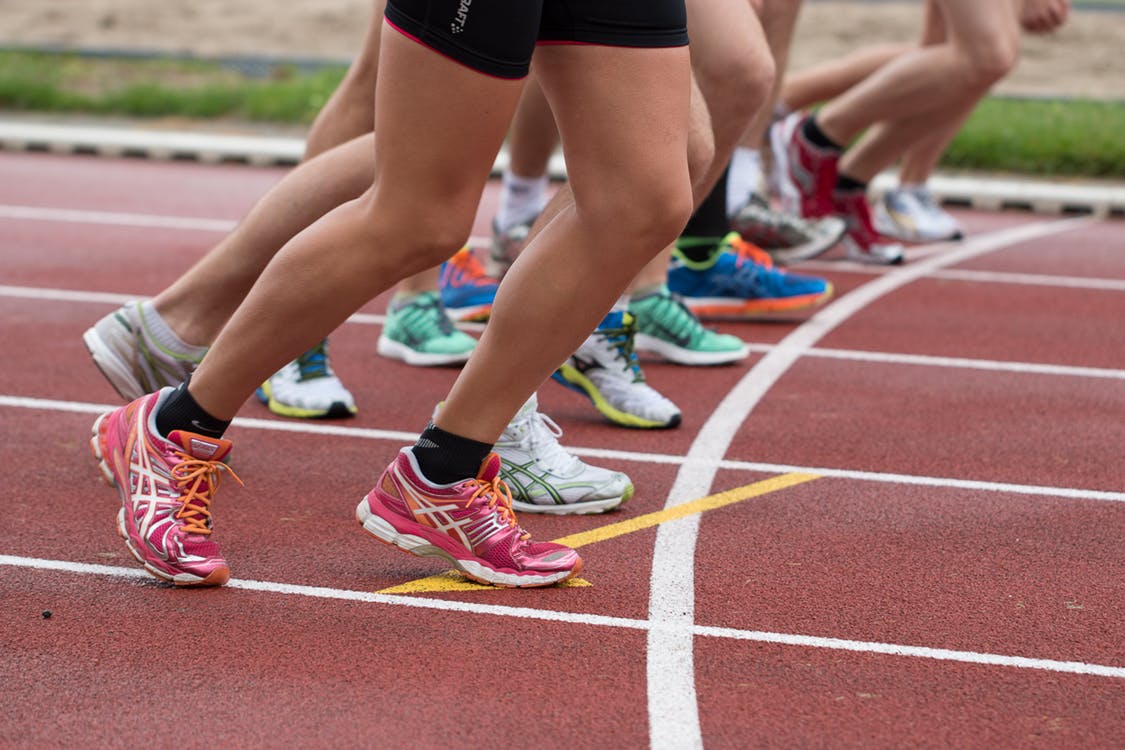 When purchasing running shoes, it is important to consider comfort. After, all running shoes are intended for physical activity. So, having a shoe that is comfortable and conducive to movement is crucial.
To ensure that you choose a pair of running shoes, that matches the natural inner and outward movement of your feet, consider these tips below. By adhering to these suggestions, you will be better equipped in choosing a pair of running shoes that are ideal for your feet.
What is the Activity You Will Be Performing?


As for choosing the right running shoes, it is essential to consider which activity will be performed as well as where. For example, if you are a person that enjoys walking or running in the forest or on trails, it is essential to bear this in mind when choosing the right shoe. By doing so, you can then advantageously select the right shoe for your activity of choice.
Different running shoes offer various forms of grip at the bottom of the sole. So, depending on where or how you run, you can choose accordingly. A shoe with more grip offers better traction and is typically ideal for rough or uneven surfaces. Knowing where you will be running, walking or performing any form of activity the most, will enable you to select the right runners.
How Do Your Feet Move While You Run?


Your feet have a natural movement that is known as pronation. This occurs as your feet lands on a surface and the arch of the foot levels to match that surface. Running shoes are manufactured to match specific pronation. So, depending on your specific foot pronation or over-pronation known as flat feet, you can find a pair of running shoes that are suitable for your type.
If you are unaware of what this all means, a podiatrist can better assist. They can perform an assessment that will identify your pronation. With this information, you can choose a pair of running shoes that are better suited for your feet and preferred physical activities.
Shoe Length, & Width Should Also Be Considered


Although you may not realize it, your feet tend to expand as you run. To maintain your comfort during this movement, a bit of additional space in your shoe is essential. This helps to eliminate any discomforts, pain, or aches that may result from an extended period of physical activity.
Shoe width is also important. Depending on the shape and size of your feet, an accommodating shoe width is vital. So, if you have wider feet, a shoe offering a wider width may be more appropriate for you. It will provide more comfort and will contribute to a better run or walk.
Asics shoes offer an excellent selection of running shoes that are perfect for persons seeking a comfortable pair of runners. When shopping for the right pair, consider their catalog as they provide a variety of shoes for both men and women adhering to pronation, width and the activity performed.