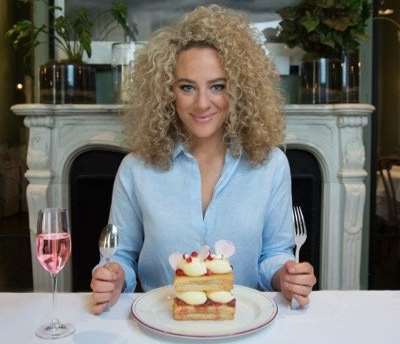 MKR'S ASH POLLARD JUMPS ON BOARD THE HEINZ BEANZ CREATIONZ 'FOOD TRUCK' – FOR ITS TOUR OF THE EAST COAST
Heinz Beanz have long been a favourite food staple of Australians all over the country, and now they're taking their latest bean sensations out on the road.
The Heinz Beanz Creationz 'food truck' is hitting the east coast of Australia, stopping at Metro and Regional areas, serving up Heinz® Beanz CreationzTM to Australians. The Heinz® Beanz CreationzTM, is a ready-to-eat range that combines beans (including navy beans famous in baked beans!) in delicious sauce that helps create easy meal solutions.
With an assortment of 5 fabulous flavours, anyone can make exciting and delicious meals conveniently in their own kitchen. To make things even more delicious for Australian beanz fanz, the Heinz® Beanz CreationzTM food truck will be picking up MKR star, Ash Pollard along the way and taking her to three locations, where she will be set the challenge of creating a delicious $5 meal; which will be sold to fans in each location.
All monies raised will be donated to a nominated surf club in the local area. Ash and the Heinz Beanz CreationzTM food truck will be serving up the $5 Heinz® Beanz CreationzTM meal challenge at the following locations and dates: Friday March 11 – Little Malop Street Mall, Geelong. 10AM-2PM. $5 meal challenge donations going to Jan Juc Surf Life Saving Club.
Tuesday March 22 – Wollongong Central. 10AM-2PM. $5 meal challenge donations going to Fairy Meadows Surf Life Saving Club. Wednesday April 6 – Robina Town Centre (External Promenade). 10AM-2PM. $5 meal challenge donations going to Mermaid Beach Surf Life Saving Club.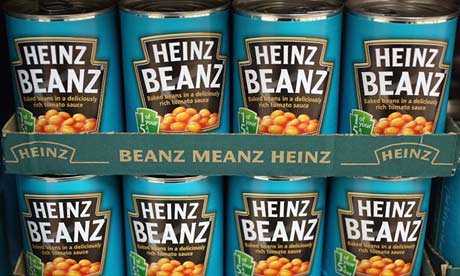 ABOUT HEINZ
The Kraft Heinz Company (the parent company of H.J. Heinz Company Australia), is one of the world's leading food producers focussing on a range of foods including healthy, convenient and affordable foods. Kraft Heinz provides high quality, taste and nutrition for many eating occasions whether in the home, restaurants, the office or "on-the-go."
Kraft Heinz is a global family of leading branded products, including Kraft® Heinz® Ketchup, sauces, soups, beans, pasta, and infant foods (representing over one third of Heinz's total sales). Kraft Heinz is famous for its iconic brands on six continents, showcased by Heinz® Ketchup, The World's Favourite Ketchup®.
TRUCK STOPS
March 7 – St Kilda Beach (Beach Reserve), Melbourne March 8 – Southbank Spillway, Melbourne March 9 – Bendigo Market Place, Bendigo March 11 – Little Malop Street Mall, Geelong March 15 – Chadstone Shopping Centre, Melbourne March 16 – Shepparton Marketplace, Shepparton March 17 – QEII Square, Albury March 18 – Sturt Mall Carpark, Wagga Wagga March 21 – City Walk/Garema Place, Canberra March 22 – Wollongong Central, Wollongong March 23 – Darling Harbour (Druitt Landing), Sydney March 24 – Bondi Beach, Sydney March 30 – Circular Quay (East Circular Quay), Sydney March 31 – Metcash HO, Sydney April 1 – Westfield Chatswood, Sydney April 4 – Wheeler Place, Newcastle April 6 – Robina Town Centre (External Promenade), Gold Coast April 7 – King George Square, Brisbane