The Qualities of a Good Locksmith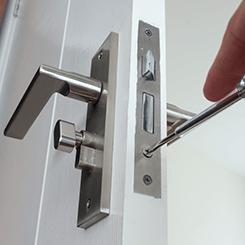 With the help of technology, it is not difficult to find a professional local locksmith company in Brisbane. Just enter your location and the locksmith service you need in a search engine like Google and you will get a list of all the Local Locksmiths in Brisbane.
Sometimes, when you are in an emergency, you don't have the luxury of time to decide which locksmith company is the best who would not only reach quickly but also not compromise on the quality of service.
There are a number of qualities that you should look for in a locksmith apart from just looking at their reputation, trained staff, experience, low prices, tools & equipment. For instance, are they updated? Do they offer new, more modern services like Smart Lock Installation. Brisbane Emergency Locksmiths has gathered a list of qualities that you should look for in a locksmith before hiring their services:


1.    License and identification is a must:
You do not want to put your security at risk and that is why we recommend you hire a locksmith company which only hires technicians with a license and proper identification. Look for companies that share the picture of their license on their website so that their customer can have trust in their services.


2.    They charge reasonable prices for their services:
A cheap Locksmith company does not mean that there quality of service will not be good. Similarly, if a company charges high for their services that is not a guarantee that you will get high quality services. Do not hire a locksmith company who charges very low or unrealistic price for their services.
A dodgy company might offer cheap services, but in return, get access to your house, getting to know the layout, which can be a danger to your security. Or some locksmith services quote a really low price to hook you in, but when you finally get the invoice, they add on extra charges that hike up the final amount. So, always ask the company to give you a clear breakdown of expected costs in writing so there are no hidden charges in the end.


3.    Drilling is not the only services they offer:
In a case of lockout, if the locksmith company only suggests drilling and replacement as an option then obviously it's a clear indication that they are not skilled enough to unlock the door or they are trying to scam you by charging more for the service. A Good Locksmith company like Emergency Locksmiths Brisbane always has trained staff and necessary tools to unlock the door without the need of any drilling or replacement.
Get in touch with Emergency Locksmiths in Brisbane whenever you require any sort of locksmith services. We provide you a written estimation of our services. Call us now at 0404 532 049.