The Team Target - How to Encourage Unity Within Your Workforce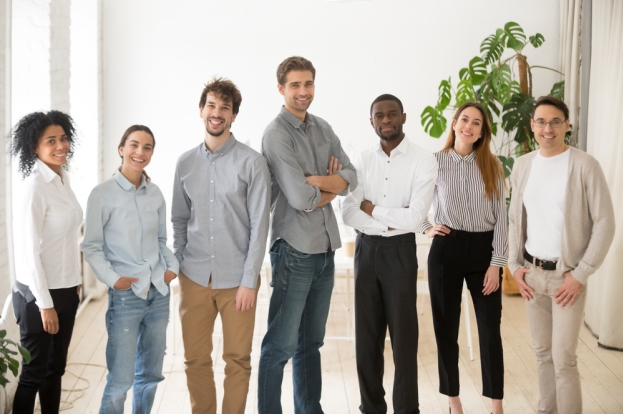 When it comes to the workforce, team unity is of utmost importance. Having a cohesive team that can work together builds the foundation for any successful and productive workplace environment. The average Australian works about 40 hours a week, and that is 40 hours spent amongst colleagues, team members and superiors. This is why it is so incredibly important that everyone loves what they are doing, where they are doing it and whom they are doing with. In this article, we will look into how you can go about encouraging unity within your workforce. Read on to find out more!
Clearly Define Your Vision
Step one towards encouraging unity within your workforce is to make sure that you can clearly define your vision. What does this mean? Well, simply put, teamwork is when members of staff work towards a common vision. This common vision is usually in the form of your company's motto, vision and purpose. It is important that every member of staff fully comprehends the company's goals, in order to assist them in working together with their colleagues. Aside from your vision and goals, you can also unify your workforce by setting some basic "rules" for the workplace. What kind of image do you want to give off? Would you prefer if all your staff members wore embroidered work shirts instead of casual attire? Ensuring that everyone is on the same page even with little things like this is a fantastic way to get everyone to work as a unified team!
 

   Encourage Open Communication
Open communication is key in forming unity whether that be in the workplace, in interpersonal relationships or even at school. The ability to communication without fear and inhibition is critical in forming strong team bonds. Whether it is communication with people in higher positions or just amongst work teammates, you should encourage everyone to be open with their thoughts, ideas, problems and suggestions in the workplace. Holding weekly meetings for everyone to discuss their thoughts is a fantastic way of giving everyone their chance to speak without fear. Dealing with any potential conflict in a calm, collected and logical manner is also a great way to further build your workforce's confidence in clear communication.
   

   Ensure Everyone Is Aware Of Their Roles
Defining the roles and responsibilities of each team member in your workforce is of utmost importance in general, as well as in creating unity within the workforce. Without proper roles assigned to individuals, it can be all too easy for people to start getting confused and end up getting upset with each other when one person is juggling more responsibilities than another. Setting clear roles and responsibilities ensures that everyone knows what is expected of them, how to behave, and what they need to do to accomplish their tasks. You will be able to cut down and hopefully fully eradicate any arguments between staff members as well, which is always a good thing!
Incentives Are Key!
Everyone loves a little incentive once a while - we're all human! When it comes to building workforce unity, you will want to ensure that you offer team incentives, instead of individual incentives. Individual incentives are fantastic, but a surefire way to ensure that people are only looking out for themselves. This is why team incentives are so effective in building team unity - everyone has to work together to reach a certain goal, and everyone puts in as much effort as the other to achieve this. Offer team bonuses, team day trips or even just a team dinner to the the team that excels every month. Trust us, nothing will get people working together quicker than a little competition!
Don't Forget To Have Some Fun
If everyone within your workforce is working 12 hour days, weekends and you notice their hairs turning grey a little too quickly, chances are, they are going to be unhappy and not in the mood to work hand in hand with others. Ensuring that your employees are happy and healthy, both physically and mentally, is the best way to encourage them to enjoy what they are doing and do it with undying passion. Some great ways to allow people to let their hair loose and form stronger bonds with each other is to plan team activities every so often, whether that be a winery tour, paintball game or anything that everyone can enjoy together.

We hope that this article has given you some ideas on how you can encourage unity within your workforce. Always remember that a happy and harmonious workforce will always translate into bigger growth and success for your business, so the time to get everyone working together is now!