7 cybersecurity password tips to keep your kids safe online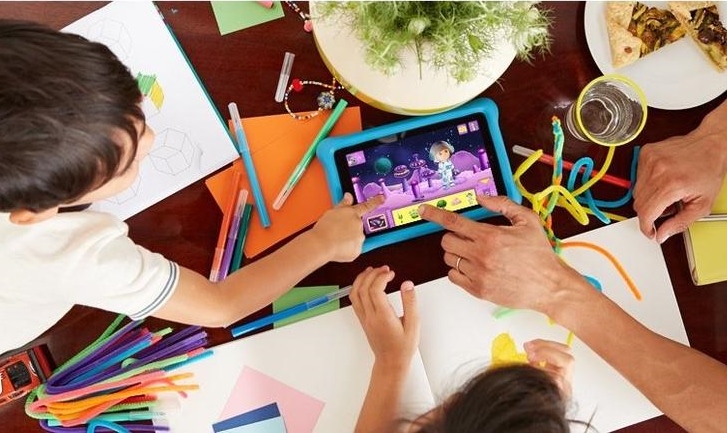 The internet can be a great place for kids to learn, play, create and connect – and is now used in nearly every home in Australia. Ninety-seven per cent of homes with children under 15 years of age have access to the internet, while ninety-nine per cent of young people aged 15–17 years are online.
Having digital literacy skills is vital for living and working in today's connected world, and it's important your kids are aware of the dangers and risks of using the internet. At ESET, we believe the internet should be a safe and fun place – so here are 7 essential cybersecurity tips to teach your children for good password hygiene:
1. Don't use the same password for everything
If your child has a favourite password – such as the name of their pet – that they use for all their online activity, be careful. If a hacker finds it, your child's social media, email, banking, and even the whole family network can be at risk.
Ensure your kids have different, unique passwords for every account they use online – and that they don't share them with anyone, except for yourself or your family.
That way, if the password is stolen, only one account is affected.
2. Create complex passwords
The longer the password, the safer it will be – so your child should create passwords that are as complex as possible. Use numbers, symbols, and lower and upper case letters, and use at least eight characters.
If your family has trouble remembering a lengthy password, consider using a password manager or passphrase (more on this below).
3. Avoid using common words
While it's tempting to use words you're very familiar with – especially for kids – the key is to not choose anything too obvious – so passwords such as "123456" or "password" should be avoided.
4. Use special characters for extra security
Numbers and special characters like #, or ! will add extra complexity to your child's password and make it harder for hackers to break. If you're worried about forgetting a number and symbol-heavy password, try substituting letters with symbols.
A word of warning: If you do choose to substitute letters with characters, don't pick the more obvious options, like replacing "a" with "@" or "i" with "1" or "!". Hackers will have seen these passwords before and will make short work of them.
5. Use a passphrase instead of a password
Consider helping your child think up passphrases rather than passwords. Full sentences and phrases are even more secure than standard passwords, due to the complexity and diversity in the way they are constructed.
Passphrases are typically a minimum of nineteen characters long. The longer your passphrase, the more difficult it will be to steal.
6. Change your passwords regularly
For further security, your kids shouldn't leave their passwords the same for too long – change them a few times a year, and more often for sensitive accounts such as social media or banking.
This will also mean that if a hacker does manage to gain access to a personal account, they will have a limited amount of time to access that account once the password is changed. It will also help children keep their passwords fresh, unique, and hard to crack.
7. Be a safe and responsible internet citizen
Being a responsible internet citizen extends beyond good password hygiene. From ensuring they can identify phishing scams, are respectful to others online, and know to never reveal personal information online, teach your kids to be smart and safe internet users.
It's vital you discuss cyber-education with your kids from an early age, so they can feel confident, comfortable and secure in their online experiences at all times. By following cybersecurity best practices and proper password hygiene measures, the risk of a cyber-attack on personal data and assets will be greatly reduced.
For more advice on how to protect your family online, check out ESET's Parental Control solutions for parents.