What's New on Australia's Gold Coast?
BREAKING NEWS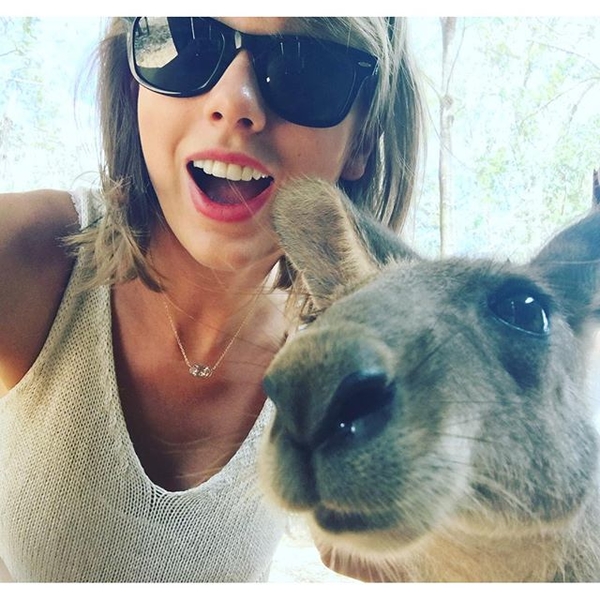 Two more Tiger Cubs born at Dreamworld
In another win for tiger conservation, Dreamworld has just announced that its five-month-old tiger cub Kai has become a big brother with two healthy female tigers born at Tiger Island on Sunday 29 November 2015. He will meet his sisters for the first time through their nursery window today (16/12/15). Dreamworld guests also will be able to see the cubs in their nursery from 16 December. Welcomed as the next generation for Tiger Island, the sisters are the second litter born at Tiger Island this year to nine-year-old female tiger, Nika, and her 11-year-old beau, Raja. Their first son Kai was born at Tiger Island on 29 July. With less than 3,000 tigers left in the wild, Dreamworld - through the Dreamworld Wildlife Foundation - is the largest zoological contributor to tiger conservation worldwide.
WHAT'S ON
Christmas and New Year's Eve on the Gold Coast
Christmas is just around the corner and there's plenty happening here on the Gold Coast. From singing carols on the beach in Surfers Paradise and indulging in Yuletide treats at the Christmas markets to snow-covered streets at Movie World – it's time to get in the festive spirit. And then there is New Year's Eve. With plenty of firework displays and New Year's Eve entertainment up and down the Gold Coast, there's no excuse to stay at home watching  Dinner for One (again!) this year. Whether you want to grab a picnic blanket and head to the beach, celebrate with friends on the water or dance the night away at some of the hottest venues on the Gold Coast – we've got you covered. Check out our guide to Christmas and New Year's Eve on the Gold Coast and get ready to wave good bye to 2015.
Tangalooma Sessions 4 Dec – 30 Jan
Tangalooma Sessions, supported by Brisbane City Sounds, is a new live music program presenting local and touring bands and artists at various locations across Tangalooma Island Resort on Moreton Island. Spend your summer evenings listening to alternative and folk/indie music, jazz and latin, and everything in between. Tangalooma Sessions has something for every music lover, all set with the beautiful backdrop of Moreton Bay. The free live music sessions will be held across various stages at Tangalooma Island Resort from 4 December 2015 to 30 January 2016.
NightQuarter Christmas Night Markets – 19 Dec
Dreaming of a white chocolate cronut for Christmas? Then head to NightQuarter's Christmas Night Markets on 19 December from 4pm-10pm. Listen to carols from David de Vito, Jenna Dearness Dark and the Gold Coast Choir, meet Rudolph and Santa and enjoy plenty of fun for the whole family with Sparky's kid's Christmas Crafts. With over 40 fashion boutiques from local designers, artisan market stalls and handmade crafts, there will be many opportunities to discover one-of-a-kind gifts.
Beatbox Laser Spectacular 26 Dec - 17 Jan
When the sun goes down, the thrills light up at Dreamworld with the park open until 9pm from this Boxing Day to 17 January 2016. Don't miss the all-new Beatbox music and laser light spectacular twice nightly and brave the Big 9 thrill rides after dark with the park open for extended hours to celebrate summer. 
New Era for RACV Ladies Masters
The players in this year's RACV Ladies Masters will for the first time experience the highly acclaimed, redesigned 18-hole course at RACV Royal Pines, establishing a new era for the event in 2016. The Graham Marsh designed course which was unveiled earlier this month for the Men's Australian PGA Championship, will provide a totally new playing experience for the field in the Ladies European Tour and Australian Ladies Professional Golf co-sanctioned RACV Ladies Masters. 144 players from more than 27 countries including amateur invitations and Defending Champion, Australia's Su Oh will contest the 27th RACV Ladies Masters on the Gold Coast from 25-28 February 2016.
Gold Coast Airport Marathon 2016 Entries Open
Registrations for the 2016 Gold Coast Airport Marathon are now open. Held annually, the event is held on the first weekend of July and attracts more than 27,000 participants of all ages and abilities across a number of races including the Gold Coast Airport Marathon, Wheelchair Marathon, ASICS Half Marathon, Wheelchair 15km, Southern Cross University 10km Run, Suncorp Bank 5.7km Challenge and Junior Dash 4km and 2km races. The 38th annual Gold Coast Airport Marathon will be held Saturday 2 and Sunday 3 July 2016.
Gold Coast 2018 Commonwealth Games Trivia Challenge
Test how much you know about the Gold Coast 2018 Commonwealth Games and go in the draw to win a $10,000 Gold Coast experience. The competition was launched by the Gold Coast 2018 Commonwealth Games Corporation earlier this month. Click here to find out more.
Gold Coast Events take home Awards
The Gold Coast's reputation for hosting quality events has received another boost. The Gold Coast International Marine Expo is celebrating a year of growth and success after being named Australia's Best Exhibition at the 2015 Australian Event Awards in November. But the awards for the Gold Coast did not stop there. Attracting over 10,000 people to the shores of Currumbin Creek to watch more than 140 performers, 'Buskers by the Creek' Festival was named Queensland's Best New Event.
Southport Yacht Club Winners at 2015 Yachting Australia Awards
Fresh from their World Championship and World Cup final wins, Southport Yacht Club's Mathew Belcher and Will Ryan have continued their extraordinary run of success by taking out the 2015 Yachting Australia Male Sailor of the Year award. The pair have finished on the medal podium at every regatta they have competed at since teaming up after the London 2012 Games. Youth Sailor of the Year was awarded to the pairing of Kyle O'Connelland Tom Siganto.
ATTRACTIONS & ACTIVITIES
Pacific Fair unveils next stage of the $670 million redevelopment
Last month, Pacific Fair launched the next stage of the $670 million redevelopment with the opening of the Gold Coast's newest Event Cinemas complete with VMax, Gold Class and wine bar on Thursday 5 November, followed by the unveiling of The Patio and a selection of new retailers to the centre on Thursday 12 November. The next stage opening of the redevelopment is unveiled just in time for Christmas and is set to enhance the customer experience at Pacific Fair. The Patio houses exciting new food retailers including Mad Mex, Snag Stand, Bin 232, Motto Motto, La Rotisserie, Sushi Natto, Schnitz, Grill'd, Greek Street, Chongo Co, Ben & Jerry's and more. Complementing The Patio opening are a number of new retailers including Timberland, Bupa Optical, Soul Origin, and Luxe Nails. The next stage opening takes Pacific Fair one step closer to being transformed into a leading shopping, dining and entertainment destination in Queensland and the fourth largest shopping centre in Australia. Find out more about the Pacific Fair Redevelopment.
New Motorsports Experience at Dreamworld
Launching Boxing Day, Dreamworld's new Motorsports Experience is sure to get your heart racing featuring the world's first Hot Wheels themed rollercoaster - 'Hot Wheels SideWinder'; the world's largest collection of Peter Brock racing cars in Brock's Garage; V8 Supercars simulators; Grid Burgers and Sports Bar and 'Trackside' retail outlet.
Lamington All-Access Track now open
Lamington National Park on the Gold Coast has opened its first universal access track, allowing wheelchair users, parents with prams, and people of all mobility levels to enjoy the scenery at this World Heritage park. The 900 metre track starts at the Green Mountains carpark and winds through hoop pine forest to the start of the Python Rock and Morans Falls tracks. The new track was created as part of centenary celebrations for Lamington National Park, which also included refurbishing of visitor information centres, a new walking track to Morans Camp, a wheelchair-assisted track to Python Lookout and new interpretation signs.
Gold Coast based Go Golfing Travel tops Oceania's Golf Tour Operators
Gold Coast based Go Golfing Travel has been named Oceania's Best Golf Tour Operator 2015 and Australia's Best Inbound Golf Tour Operator 2015 at the second annual World Golf Awards held in Algarve, Portugal. With a head office in Burleigh, Go Golfing tops the shortlist of Oceania's golf tour operators for International Awards by winning the coveted awards two years in a row. The annual World Golf Awards serve to celebrate and reward excellence in golf tourism.
DINING
Seascape Restaurant offers Million Dollar Views
Perched on level 1 and 2 of the Soul Boardwalk in the heart of Surfers Paradise, Seascape Restaurant & Bar offers a multi-level venue with breathtaking ocean views and dining experiences bound by a love affair of seaside dining and contemporary seafood menus. Opened in September 2015, the Bistro on level 1 with its chic bar and opening bi-fold windows showcase the Surfers Paradise Beach with a mouth-watering plate sharing menu and an extensive cocktail, wine and beer list. The Restaurant on level 2 infuses uncompromising focus on excellence and a contemporary seafood menu with 6 fresh fish species on offer daily.  An exciting rooftop extension is coming to Seascape Restaurant & Bar in 2016 – watch this space.
'The Backyard' Barbecue Experience
Nothing quite epitomises Australia like a backyard barbecue and the recently launched NightQuarter on the Gold Coast has put a new and exciting spin on the experience, pleasing the palates of locals and visitors alike. 'The Backyard' recreates the true Aussie barbecuing experience and recaptures the communal and tribal feel of cooking with fire on a custom made wood-fired barbecue. Housed in a shed of recycled timber and old corrugated iron, hay bales and wagon wheels; all coming together effortlessly to carry the senses to a remote shearing shed in the Australian bush. The Backyard embraces sustainability and seeks to support Queensland suppliers where possible. The Tucker is sustainably sourced, with grass fed meat and Atlantic salmon on the menu.  The Backyard Bar pays homage to Queensland's most beloved beer, XXXX, with a number of different beers available on tap. 
Invigorate your senses at Wild Lime Cooking School & escape to Worendo Cottages
Wild Lime Cooking School offers Prime Scenic Rim produce and native Australian ingredients which combine with traditional cuisines in a 4 hour experience not to missed. Want to stay for a while? Set in the Lost World Valley and overlooking the World Heritage Rainforest Mountains of Lamington National Park, the adjacent Worendo Cottages offer an invigorating escape from the hustle and bustle of our everyday lives. Nestled into the wilderness, you will find romantic cottages for couples with all the luxuries of a high end hotel room or farm houses for bigger families and friends.
BiN 232 opens at Pacific Fair
Chef-restaurateur Daniel Ridgeway has opened his third BiN tapas wine bar at The Patio, Pacific Fair's new dining and entertainment area. BiN 232 is a tapas wine bar, offering a similar menu to siblings BiN 12 in Burleigh Heads and BiN 72 at The Strand in Coolangatta. Daniel Ridgeway has also announced that a second BiN will open in Broadbeach in 2016.
Introducing the World's Best Steak at The Institution Ale House & Dining
The World's Best Steak (it's a fact!) is on the grill at The Institution Ale House & Dining in Surfers Paradise. Their producer recently won the World Steak Challenge in London, beating hundreds of other steak producers from around the globe. Jacks Creek's award-winning marbled wagyu striploin was meant to be trialled on the menu for the month of December only, but due to popular demand the steak will become a mainstay of their new menu, launching on Thursday, 17 December.  The Wagyu steak is best known for its marbling which improves the eating quality in terms of tenderness and flavour. The Institution Ale House & Dining in the Hilton complex on Surfers Paradise Boulevard is also home to the Gold Coast's largest selection of international beers and Australian made craft ales which makes for a winning combination.
Betty's Burgers and Concrete opens at Chevron Renaissance Shopping Centre
A classic burger shack, serving the freshest, juiciest and mouth-watering burgers around, accompanied best with their house-made frozen custards named "concretes". Now open at Chevron Renaissance Shopping Centre.
ACCOMMODATION
Alpha Sovereign Hotel opens on the Gold Coast
Alpha Hotels & Resorts has opened its fourth and largest hotel so far, with the rebranding of the 180 room Australis Sovereign Hotel. The twin tower property, located on the north side of Surfers Paradise, opened as Alpha Sovereign Hotel Gold Coast on 4 December 2015. An extensive refurbishment has taken place with further rejuvenation of its range of accommodation options for couples and families planned in 2016.
Jupiters unveils the first of its multi-million dollar refurbished rooms
Jupiters Hotel & Casino has unveiled the first completed rooms in one of Australia's most extensive hotel refurbishments, as The Star Entertainment Group forges ahead with the iconic property's $345 million transformation. A world-class Penthouse, Deluxe Executive Rooms, and lavish Ocean Terrace Suites are among the newly-released features on the Level 20 and 21 Executive Floors. For more information on the transformation, click here.
OTHER NEWS
Mick Fanning invites World to Discover Southern Gold Coast




Triple World Surfing Champion and proud Gold Coaster, Mick Fanning has partnered with Gold Coast Tourism to promote his home to the world. 
"As you can see behind me, it's pretty amazing. We've got a great weather, some of the best beaches in the world," Mick explains in the video, which was filmed on the golden sands of the Southern Gold Coast. The video is part of a new suite of videos showcasing the Southern Gold Coast, Broadbeach and Surfers Paradise. The videos are presented by well-known local personalities including Triple World Surfing Champion Mick Fanning, ex-ironman and Aussie icon Trevor Hendy; prolific landscape photographer Sean Scott and lifestyle presenter Liz Cantor - all of whom are passionate about telling the real Gold Coast story. Click below to watch the videos:
Introducing My Holiday Concierge
The bar has been raised for luxury holidaying on the Gold Coast with the official launch of My Holiday Concierge, an Elite Holiday Homes and Gold Coast exclusive service. My Holiday Concierge provides the ultimate "wish list" of services to make your holiday easier, more relaxing, and to make the most out of travelling to the Gold Coast. As a brand new concept on the Gold Coast, My Holiday Concierge will deliver an extravagant experience through organising transfers, tours and attractions, entertainment, catering, corporate packages, the best local knowledge and much more. For travellers staying in any of the 35 Elite Holiday Homes waterfront mansions, there is also an exclusive service available to provide groceries in the pantry and drinks chilled and waiting.
VisitGoldCoast reaches 100k followers
On Tuesday, 8 December 2015, Gold Coast Tourism's Instagram profile @VisitGoldCoast reached 100,000 fans. The Instagram account grew rapidly since its inception in October 2012 and was given a final boost to reach the 100k milestone by reposting a selfie of Taylor Swift and a kangaroo at Paradise Country on the Gold Coast.
O'Reilly's annual Summer Photography Competition is back!
O'Reilly's Rainforest Retreat have launched their annual photography competition for 2016: Based around a Green and Gold theme it's the perfect opportunity for visitors to snap some of the breathtaking views, wildlife and rainforests Lamington National Park has to offer. The competition runs until 31 January 2016 with first prize offering a two night stay at a luxurious O'Reilly's Villa. Thanks to Cannon Collective, O'Reilly's are also giving away a brand new G7X Digital Camera for the photo with the most likes on social media. To enter, simply hashtag your photos with #oreillyscomp on Instagram, facebook or twitter!