The Australian Launch of Nutella World
Written by

Eloise Hurley Wellington
The Australian Launch of Nutella World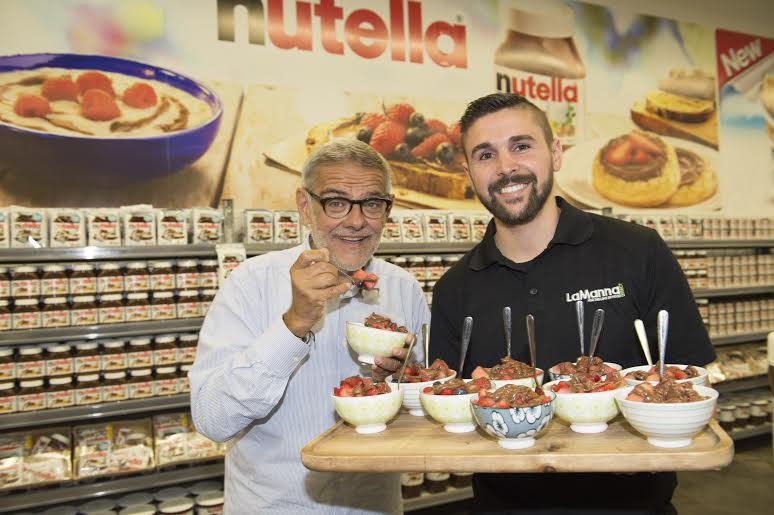 Pleasure Made in Italy: The story of fifty years of successful strategies by the world's most famous spreadable cream
Melbourne, Australia 19 January 2016. On Monday, gourmet food store LaManna Direct hosted the official Australian launch of Nutella World, a book dedicated to the rich history of the much loved brand, Nutella.
The launch, which marked the beginning of a month long celebration of Nutella at LaManna saw guests enjoy an array of Nutella creations as author Gigi Padovani discussed the inspiration behind Nutella World, before signing complimentary copies for attendees.
Nutella World begins to answer what lies behind a jar of Nutella, the hazelnut spread that for the past fifty years, has been enjoyed by millions of Europeans and is now conquering the rest of the world, including Australia.
Born in the same town in which Nutella originates, Padovani is a journalist and food writer whose book is more than a celebration of his hometown's delicacy.
"I am personally very proud to be able to present Nutella World, a history of one of the world's best loved brands, in this impressive store today," said Gigi Padovani at yesterday's launch. "I hope that through the book, Australian readers can get a deeper insight into the amazing story of this brand, from its humble beginnings in a pastry-shop, founded by Mr. Pietro Ferrero in Italy seventy years ago, to today, one of the largest confectionary groups in the world."
Commenting on the unique occasion, LaManna CEO, Patrick LaManna, noted, "The entire family is truly excited to begin our month long celebration of Nutella here at LaManna and we cannot think of a more fitting way to do so then the launch of a book that duly celebrates such an amazing brand, product and story."   
Nutella World, whilst written with lovers of Nutella in mind, explores how a hazelnut spread continues to capture the imagination of people from all around the world, to become a globally recognised brand in less than six decades.
The book is available now at select retailers including LaManna Direct and retails at $45.00.  
For more information, go to: http://www.nutellaworldbook.com/book
Or visit Hardie Grant Publisher: http://hardiegrant.com.au/books/books/book?isbn=9780847845859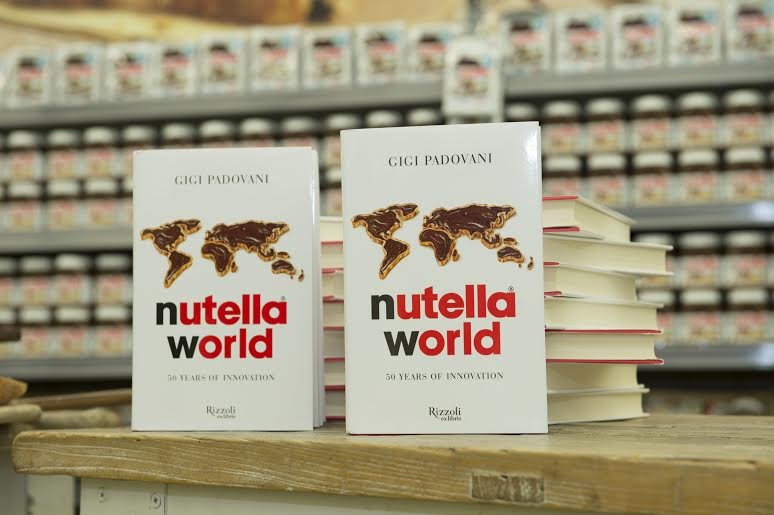 Nutella – It's the world's favourite hazelnut spread. But honestly how much do we really know about it?
The most 'pleasurable' job in Ferrero
There are 1,700 expert testers who work for the company, even the management takes part in tasting, and was often joined by Michele Ferrero himself.
Nutella was an "accident"
In 1945 it was a small block of semi-hard chocolate-hazelnut mixture (Giandujot) that could be sliced and eaten with bread. However, the summer of 1949 was a particularly hot one, and the Giandujot was melting. It was then that Ferrero realised that it could be reduced to a cream thus, the Nutella we all know and love was born, entirely by accident.
Ferrero's social network is older than Mark Zuckerberg's
When the www.mynutella.it website went online, Harvard student Mark Zuckerberg hadn't yet written the code for Facebook. Each person who signed up to 'mynutella' could manage his or her personal space, posting thoughts, photographs, and drawings inspired by Nutella.  
The First Official Jar Was Made 51 Years Ago
The first jar of Nutella was made and sold in Italy in April of 1964.
It All Comes Down To The Manteca
Manteca is the heart of the Nutella recipe, and refers to "a mixture of soft or fat substances with a creamy consistency." The Manteca is achieved right after the hazelnuts are toasted and then ground to the perfect consistency before anything else (even chocolate) is added to the mixture.
Average turnover
About 350000 tons of Nutella are produced every year, with over 11000 tons of this production coming from Lithgow in New South Wales.  
We eat how much Nutella!?
The line of Nutella jars produced in a single year measure 1.8 times the earth circumference
Made in Australia
Globally there are 21 factories, with over 30000 workers, including one in Australia (Lithgow NSW)
The factory that planted trees
The Ferrero Group is one of the largest consumers of hazelnuts in the world. The key elements driving the decision to invest in increasing the production of hazelnuts around the world are the growth in sales driven by Ferrero products together with the attention for the quality and traceability of raw materials
Agri Australis
The global growth of Ferrero and Nutella has led to the company developing new hazelnuts industries in the Southern Hemisphere, most recently in Australia. By March 2018 the farm in the Riverina Area of New South Wales is anticipated to produce approximately 5000 tonnes of hazelnuts in-shell.
ABOUT THE AUTHOR
Gigi Padovani was born in Alba, Italy the home of Ferrero and Nutella in 1953, and has worked as a reporter for La Stampa for many years. As well as collaborating with other newspapers and magazines he has focused on writing articles on domestic politics and society. An essayist and food writer, he has published approximately twenty books, some of which have been translated into other languages including Nutella World. His previous publications include: Nutella: Un mito Italiano (2004), Slow Food Revolution: A New Culture for Dining and Living (2006), and Street food all'Italiana with his wife Clara Vada Padovani (2013).
ABOUT LAMANNA DIRECT
LaManna Direct is the shopping experience that makes healthy living easy.
Australia's largest 100% Australian grown fruit & vegetable market has evolved into a 10,000sqm retail precinct incorporating meat, deli, seafood, bakery, patisserie and groceries.
We have one of Melbourne's best destination cafés, which continues to bring friends and family together. See for yourself.
EAT. SHOP. ENJOY.
ABOUT FERRERO
 Ferrero began its story in the town of Alba in Piedmont, Italy, in 1946. Today, with a consolidated turnover of over 8 billion Euros, Ferrero is amongst the market leaders of the confectionery sector The Ferrero Group is present with more than 34000 people across 53 countries; it has 21 production plants around the world, of which 3 are Ferrero Social Enterprises in Africa and Asia, and 9 agricultural companies. Its products are present in more than 160 countries; they have become part of the collective memory and customs of many countries, where they are loved generation after generation and often considered as cultural icons. Furthermore, Ferrero has social responsibility in its DNA. Product freshness and high quality, careful selection of the finest raw materials, sustainable agricultural practices and continuous research and innovation are some of the key elements of Ferrero's success. Moreover, Ferrero continues to invest in local communities thanks to the Ferrero Foundation, the Ferrero Social Enterprises and the Kinder+Sport programme.
#nutellaworldAUS