Australian Homes: 8 Tips to Help You Get the Right One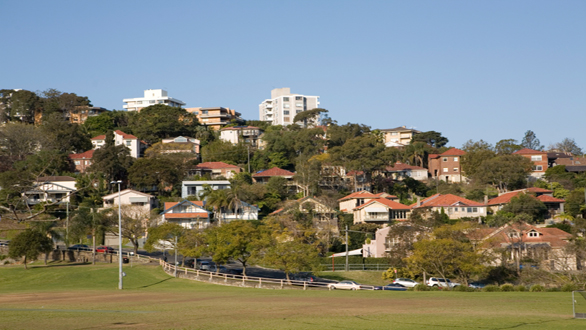 Buying a home is a very important step in most people's lives. The fear and stress associated with it can be overwhelming, but it doesn't have to be that way!
Follow our 8 tips to make sure your home purchase goes smoothly.
1. Do your research
One extremely important thing you'll need to do when
buying your own house
is to keep a clear mind. Listen to others, but remember that they are not necessarily correct. You have to be willing to put in your time to check out whether that suburb you're gunning for is really hot.
2. Take a stroll
This is still about doing your own research, but it's much more active. You have to know exactly what you want, and you have to check whether the place lives up to your expectations.
Visit the locality that you're thinking of buying in. Walk through it and try to look out for features that you don't like. If you aren't shy, talk to the locals. Ask them how the area is. Go to a café and buy a cup of coffee. Pretend you already live there and see how it feels. Do you like it? If not, then that probably isn't the place for you.
3. Look at the surroundings too
We can't always get what we want. Whether it's due to financial constraints or other factors, there's always the possibility that you won't be able to buy a house in the exact place you wanted.
In that case, don't forget to look at areas neighbouring the one you looked at. They might be more affordable.

4. Look for possible upturns
It's always easier to buy when the market is cooling down. You can get amazing bargains in some areas because of falling prices.
If you don't feel like rushing, spend your time preparing for other months of the year which are usually quieter. You'll likely face less competition at these times.
5. Contact the professionals
Make sure you contact
local agents
. They will most probably give you tons of advice.
You might not get your dream house immediately. It's still ok. Think outside the box. Consider apartments since they are usually more affordable than houses. Getting a perfect house is next to impossible, so don't be dismissive of properties that don't tick all your boxes.
6. Package deals
Home and land package deals may be a little bit cheaper for you. Make sure you look through available
packages
in the area.
7. Look towards home
In case you're planning to buy a house in the place where you already stay, look at properties that have been put up for sale near you. This should give you an idea of what the current market condition.
Knowing that, you'll be able to calculate approximate prices for properties close to you.
8. Inspect
Most houses for sale end up being staged by the sellers. Since proper presentation can cover up even the worst problems in a house, you need to be wary. Don't let the initial look of the house fool you; it may just be a façade.
Look as closely as possible to identify areas of concern and make your decision accordingly.