AWOL Adventures is located in the heart of Murwillumbah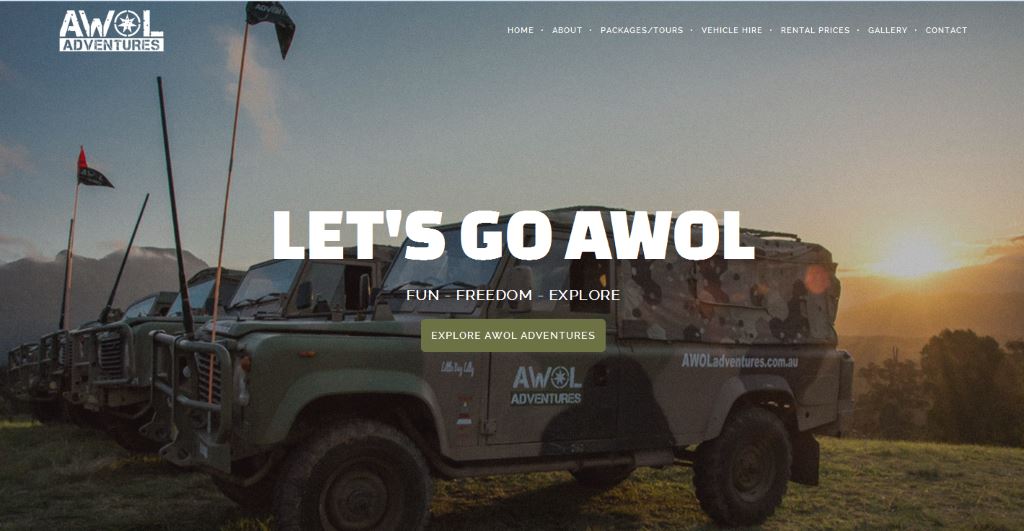 About
Just 30 minutes from the Gold Cost airport and is home to a fast growing fleet of ex-Army Land Rovers and Auscam trucks. You are guaranteed to turn heads as you drive down the main street of town with their camo colours, and the vehicles are the stars of this Adventure Tourism business.
AWOL gives you the opportunity to go on an adventure like never before. Whether you hire a vehicle for a self-drive experience, tag along on a Tag-Along Tour, or join one of our specially designed escorted tours, AWOL Adventure have something for everyone.
The AWOL fleet ranges from 110 Perentie 4WD's to 6WD Perentie troop carriers and custom campers, trailers and camp kitchens.
The troop carriers are ideal for small group guided tours of 8 to 10 people. The customized two seater 110 Perentie 4 x4 campers are decked out with camping gear, including a bed in the back with a mesh enclosure. 4×4 Camp trailers for extended camping adventures are also available. 6WD MC2 vehicles are great for larger groups, and team building activities.

When booking any of the exciting AWOL Adventures tours with Auzzie Traveller enter code " AUZZI " to obtain a bonus 5% discount courtesy of AWOL Adventures.
Let's Socialise