She'll Be Right - 5 Strategies for Managing Business Growth in Australia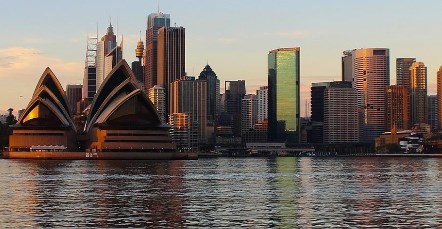 A growing business is an exciting prospect, but it's also a tricky one. Plenty of Australian companies have failed because they grew too quickly and costs spiralled out of control. You need to manage growth efficiently to stay alive, and here are five ways of doing so:
Save on Office Costs
Let's say you're a start-up company in Adelaide or Perth, and the time has come to expand into broader markets like Melbourne or Sydney. It's no secret that property prices in those cities have been skyrocketing over the past decade and office space is no exception. Pricing can be a massive hurdle for any small business trying to make its mark.
Rather than forking out thousands every month in office rent and maintenance, you can find sleek serviced offices in Melbourne or Sydney situated in exclusive locations. Such options have all the amenities you need at a fraction of the cost and give you the flexibility to upscale or downscale as required.
Analyse Payables and Receivables
One of the main problems associated with business growth is how to manage, improve, and stabilise your liquidity. Therefore, it's essential to ensure that you continually have your finger on the pulse of your payables and receivables.
Establish clear payment terms with your clients right from the beginning, organise a collection method, do credit checks on new clients, and don't let problems linger. The same principles apply to your payables. Know how much credit you receive from suppliers, your due dates and, most importantly, pay on time to avoid late fees and penalties.
Control Debt
One of the greatest risks associated with rapid growth is being able to control your debt levels. The more substantial contracts you sign, the more staff, machinery, and products you are likely to require. To take on those jobs, you must invest a considerable amount of money to ensure your infrastructure is up to the task. Such capital expenditure makes it easy for debt levels to spiral out of control. Look for alternatives to conventional debt financing and negotiate more competitive rates with suppliers. Consider small loans to manage the most pressing requirements, rather than weighing your business down with unmanageable levels of debt.
Build the Right Team
Your business is only as good as the people that keep it running. Manage your growth by hiring the right talent for the job. Having experienced, driven staff that are passionate about your business and fit in with the corporate culture you want to foste, is the most valuable asset you can acquire. A strong team provides you with confidence that your venture will run smoothly and efficiently.
Emphasise cohesion and teamwork, encourage a happy and healthy working environment, and urge your team to communicate. A company with poor employee morale can crumble under the pressure of expansion. While it might require an investment of considerable resources to cater to your staff's needs, the value of this effort will become apparent when your business continues to prosper.
Listen to Your Customers
If your business is booming and you're expanding at a rapid pace, it's easy to become bogged down in administrative tasks lose sight of what's most important – customer focus. Your customers are a vital barometer of how your business is performing, so always remember to listen. Provide ways in which customers can provide feedback, such as social media or email campaigns, and take constructive criticism on board when it's thrown your way.
Managing business growth in Australia can be a tricky process, especially given the risk of failure as a result of poor management. However, take note of these five management strategies and watch as you begin to gain more control over your growth.