Family-Focussed Fun: A Guide to Adventurous Activities in Melbourne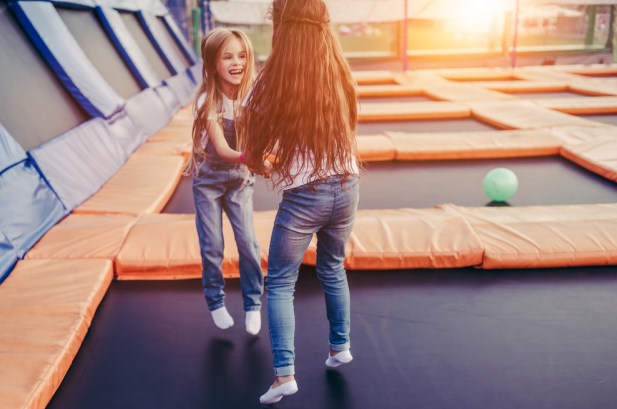 Parenting is great fun, and in the early days, it's not heaps of work. A newborn is relatively easy to look after - you just make sure they're fed, changed, get some sleep, kept warm and get lots of cuddles! It's when they begin to get older that the challenge starts.
It turns out that they're little human beings who love to enjoy activities, just like you. While there is plenty that you can do to keep them occupied at home, sometimes it's great to get out of the house and have a bit of adventure in your hometown. So if you're in Melbourne and wondering what to do with the kids this weekend or for the next school holidays, read on to find out more.
A Trampoline Park
A trampoline park in Melbourne is the perfect activity for a day out, especially if it's raining. The kids will love it - they'll have a number of different trampolines to choose from and what child doesn't love bouncing up and down for hours at a time?
If you're having a mini-panic attack about broken bones, fear not. All trampoline parks have padded floors and safety mechanisms in place to ensure that the kids have safe and wholesome fun. Often, there's a cafe and tables for the parents to sit. So, you can have a coffee and catch up on your emails and even do some work while the kids have a ball.
An Adventure Playground
If the sky is clear and the sun is shining consider a day out to an adventure playground. Kids really benefit from physical activity and a playground will give them a chance to run around and whoop it up for a few hours. Pack a picnic filled with healthy snacks and water so that they can take a break, re-charge and re-hydrate from time to time - although tearing them away from the playground may present a slight challenge! Ask them to invite their friends along so they have even more fun.
The Melbourne Museum
If you have the chance to mix fun and education, take it! Many kids will moan and groan if you try to teach them something without stimulation, but if you can make it an enjoyable experience, they'll lap it up. That's why a trip to the Melbourne Museum is a great option for a day out.
If your kids are under 5, the Pauline Gandel Children's Gallery is an awesome option; full of simulation and experimentation for the little ones. If they're a bit older, the museum proper is still a great option as there is heaps of cool stuff to see - like the dinosaurs and the natural galleries.
The Zoos
Melbourne is blessed with three incredible zoos - the Melbourne Zoo, the Werribee Open Plains Zoo, and Healesville Sanctuary. Each is slightly different and the one that you choose may depend on where you live but the kids will absolutely love it. As well as being able to see some incredible and awe-inspiring animals, they'll also learn heaps about environmental sustainability and interesting information about the various critters. Who knows, you may be raising a future Zoologist?
There You Have It
If you've read this far, then you are now armed with a great range of options for a fun day out with the kids. Consider a trampoline park or adventure playground to get the kids active and exhilarated. To sneak in some education alongside a fun outing, take them to the Melbourne Museum, or one of Melbourne's three Zoo parks. And most of all - cherish these days, because before long they'll be teenagers sleeping in till noon and asking for money all the time!