Diyar Al Muharraq: latest updates on Bahrain's ambitious urban development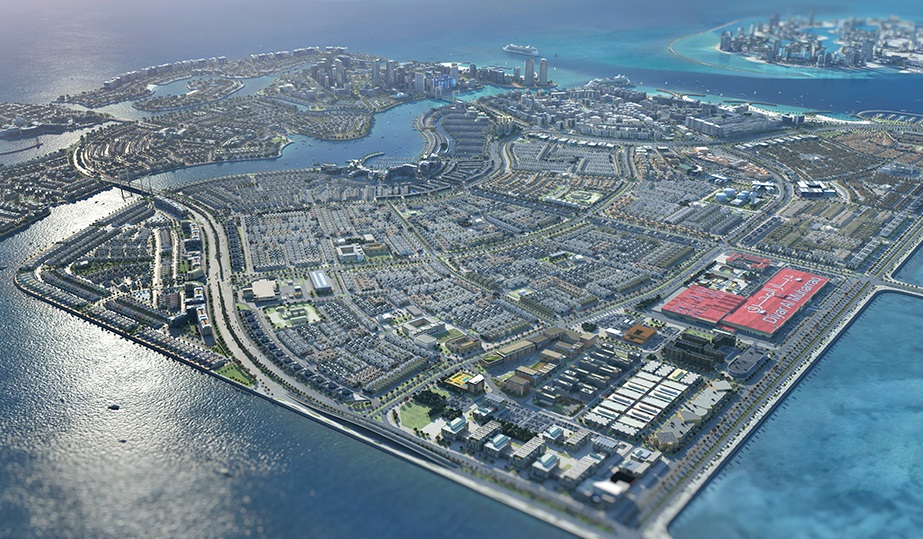 Considered as one of the Kingdom of Bahrain's most ambitious projects, Diyar Al Muharraq is a mixed-use mega project that consists of 8 manmade islands located 10 kilometers north Manama, the Bahraini capital and its most vibrant business and entertainment hub.
The master development was conceived, on one hand, as a solution to the rising problem of providing affordable accommodation to the increasing Bahraini population and as a futuristic community and a high-end investment and entertainment attraction that will boost the foreign investments in the kingdom's non-petroleum sectors, specially the investment in the real estate market of Bahrain, on the other.
Many launched projects have been launched there that offer lucrative opportunities for regional and international investors; such projects include developments launched by private sector developers like Marassi Al Bahrain as well as others developed by the Bahraini government such as Dirat Al Oyoun, which comes as a part of Bahrain's social housing program (Mazaya).
As the planned completion date of the development draws near, more updates have been taking place in Diyar Al Muharraq at an accelerated pace recently; we here take a look upon the most recent of these updates:


Partnership with Kuwait Finance House – Bahrain (KFH-Bahrain):
In early September 2018, a memorandum of understanding has been signed between the eponymous developer of Diyar Al Muharraq islands and Kuwait Finance House, one of the largest operating banks in the GCC region, to facilitate and provide financing for the prospective homebuyers and investors who are interested in purchasing properties in Al Bareh, one of the leading residential communities that are currently under development in Diyar Al Muharraq.
Al Bareh project comprises villas built on two types of seafront land plots, El Bahar 1 and El Bahar 2 which have areas that range between 800 square meters and 940 square meters, as well as two other types of inner land plots, Dareen and Es'hail which have areas that range between 460 square meters and 640 square meters.
Sponsorship of Sustainable Smart Cities Forum:
This announcement was made during the first week of September 2018 as well; Diyar Al Muharraq revealed that would be participating, for the second consecutive time, as a platinum sponsor of the third edition of the Bahrain Sustainable Smart Cities Forum which was held on the fourth and the fifth of September at ART Rotana Amwaj Islands.
The forum aims at bringing together regional and international renowned figures of the real estate industry with academics, researchers and decision makers in order to discuss the evolving challenges and emerging opportunities of developing a sustainable smart city. This year's edition also witnessed the distribution of associated awards to encourage and boost the successful sustainable smart cities' projects. This event aligns with both Diyar Al Muharraq's vision and the Kingdom of Bahrain's increasing shift towards developing its non-petroleum industries and economic sectors, specially the renewable energy and real estate sectors.
These two updates reflect the growing potential of the promising development that Diyar Al Muharraq is, and it is safe to say that they will not be the last updates we hear from the islands' developer.