Nolah Mattress: What Side Sleepers Need to Know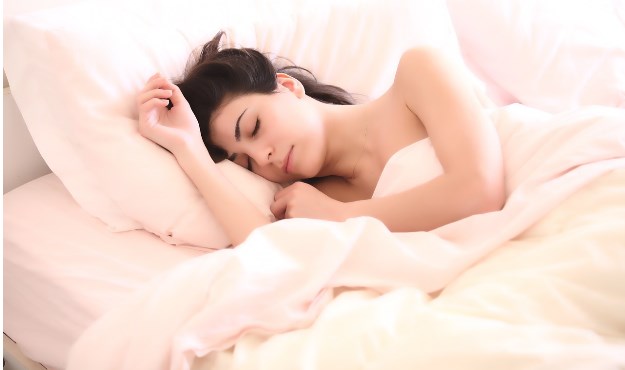 Whether you notice it or not, our body is quite sensitive to what it rests on each night. Have you been through those times when you just can't find the right sleeping position you're comfortable in? Or perhaps, there were times when you keep tossing and waking up at night with stiff muscles and aching neck, arms and back. You deserve to choose the mattress that's catered for your preferred sleeping position, lifestyle, and sleeping environment. Believe it or not, it's a crucial decision if you want to sleep like a royal each night.
A Mattress that's Made for Side Sleepers
Whatever your preferred sleeping position is—on your back, stomach, or side, it is important to choose a suitable mattress for this. Some mattresses literally got your back if you're a back sleeper, yet, it can be a side sleeper's enemy. So, when choosing the right mattress for you, you should know yourself well and determine your constant sleep habits.
Side sleepers have several great advantages. However, these advantages depend on what type of side sleeper you are and your current health conditions. There are three types of side sleeping position. First, the "log" sleeping position. Next, the so-called "fetus" position. Third, the "yearners".
People who sleep like a "log" so to speak, fully stretches out their body, while those who sleep in "fetus" side position, are well, look a lot like fetuses. Meanwhile, "yearners" are those who sleep on their side with their arms stretched out in front of them as if yearning for something, as the name suggests. "Log" side sleepers benefit from their good sleeping position as this promotes a straightened spine. This would mean less back ache for them and better posture instead.
Side sleepers who tend to rest their body on their left side were also reported to have better circulation and heart condition. They were also less likely to experience heartburn symptoms.
Individuals who fall on any of the three types of side sleepers are also less likely to suffer from breathing difficulties while sleeping than those who sleep on their back. In fact, those who snore heavily and those who experience sleep apnea are advised to avoid sleeping on their back, rather, they should try to become side sleepers.
While there are many advantages resulting from this sleeping style, disadvantages still exist. They are inevitable. For example, right side sleeping could actually trigger and worsen heartburn symptoms and impact cardio-vascular health.
Side sleeping can also put a lot of strain on one's neck, shoulders, and hips. Learn more about that. So, when you wake up in the morning, you might be feeling some stiff muscles, and aching shoulders, hips, and back. This is why it is also important to switch various sleep styles from time to time. But if you're really a side sleeper most of the time, you probably need to choose a mattress that is designed for this sleeping position.
So, what qualifies for a good mattress that's suitable for side sleepers? The ideal mattress for side sleeping is something that is soft and gentle to one's main pressure points—your shoulders and hips. Memory foams are said to be one of the ideal options for this. But there's actually something more promising—the Nolah Mattress.
The Nolah Mattress gives the same soft, comfy feeling that you can enjoy when you lie down on a memory foam. Yet, it's actually made better because unlike memory foams, it is not made with heat-trapping materials, rather, its unique design and material supports cooling, offering you the best temperature that's ideal for a desirable sleeping environment. Take a look at this more detailed review to learn more about Nolah Mattress: http://themattressreview.net/the-nolah-mattress-review/
As compared to other mattresses in the market, the Nolah Mattress is relatively soft, that you feel like you're sinking in your bed. This is why it's best for side sleepers since this feature allows for great pressure relief. No more aching shoulders and hips! On the other hand, the Nolah Mattress isn't the best option for stomach sleepers because this position needs a firmer kind of mattress.
So, Is Nolah Mattress Right for Me?
Good question. Yes, it would be perfect for you if you are a constant side sleeper and you wish to have optimum pressure relief and cool sleeping condition.