Five fashion tricks for plus size body shape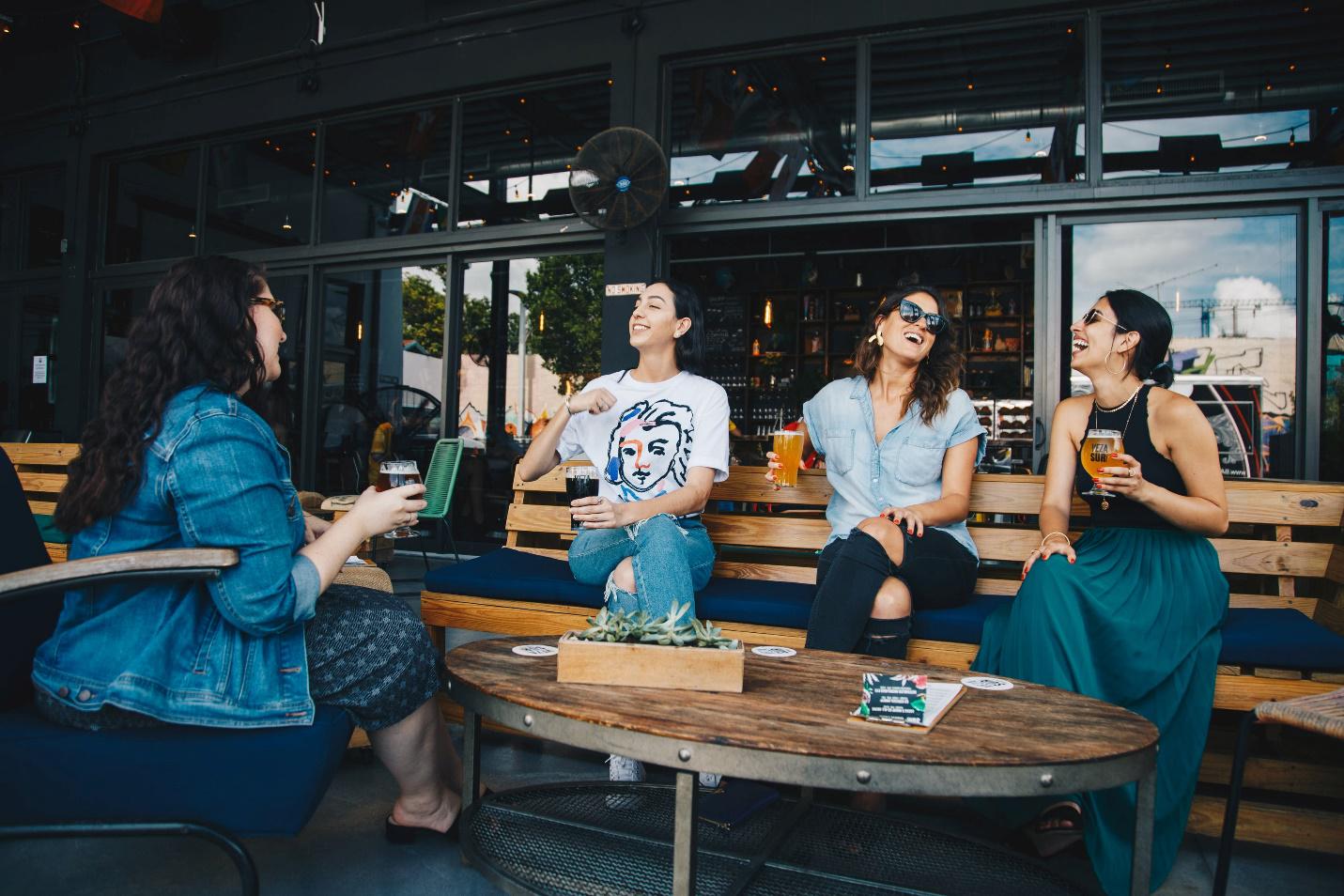 Fashion is the armor to survive the reality of everyday life. There appears to be a myth spread along the way among the generations who believe being plus size is the end of the world. Millions of quotes, motivational speeches, awareness schemes and much more, are making people realize the actual necessities of living a joyful and healthy life. An obese individual is likely to become a victim of inferiority, low self-confidence and restricted self-presentation. A balanced life is the one we must be chasing for good. We all want to be happy. Inspiringly, this decade is significantly more dedicated to maintaining a healthy body than ever before. People working in offices (usually computer-based jobs) are more likely to gain weight. But all credits for social media which spread the healthy routines of celebrities and public figures to the general audience. YouTubers like Loey Lane, Passion Jones, Sometimes Glam, Learning to Be Fearless., Vintage or Tacky, Shiann Friesen, Amanda Allison, MODA and many more are the top-rated plus size social media stars. All of them are aiming to build body confidence. Thus men and women are buying themselves plus-sized activewear to hit the gym and breathe a whole new lifestyle.
Fashion hacks that will boost your confidence
Stay tuned! Because we are about to share five guaranteed ways that will change your life forever. Fashion designers and stylists have presented their lifelong learnings for dressing Curves.
Wardrobe Essentials
Wrap around Dresses: A dress like that would give an hourglass shape. It will enhance your curves by hiding away the flaws and offers a prettier overall look. Wrap around the top, with ¾ sleeves paired with the skirt is a favorable choice for many fashion influencers.
Black Shade can be your BFF:
It is time to fall in love with the dark shades; more specific can be a black shade. Pastel colors, out of the cupboard. Dark hues contour your body, leaving behind a slimmer and glamorous look with a style statement.
Flatter with an Empire Line Dress:
Since you have decided to put away your imperfections, it is time to invite an empire line way designed tops and Kurtis.
The must-have High Rise Denim:
With those beautiful natural curves, all you need is a midrise or high rise denim pants. By tucking in the bell fat and wearing a fitted blouse, you will achieve a slimmer and sensual look. Well, this look may have a classier touch with high heels to make you look tall and will camouflage your thunder thighs.
Layering Tops with Structured-Jackets:
To hide your flabby arms, jackets or blazers can be a great escape. Buy yourself structured jackets for swanky and impressionable look complementing your curvy body.
Pencil Skirts can fit in:
Bodycon can be a bad choice for this time, and fashion designers have already come up with excellent pencil skirts for you. Pair it with a nice loose-fitting blouse and steal the show.
Never try this at home!
Understand the fine line between fitted and tight clothes:
Honestly speaking none of you is looking for a squeezed up look in a dress. You may want to be complemented as 'such a nice fit it has on you!' so the trick to it is your undergarments should not peek through your dress, and that will indicate that it is not the look you are going for.
Substituting leggings as pants:
Leggings must not be confused with pants because it reveals more information than you are comfortable with. They are supposed to stay beneath your clothing. For a safe option, we may recommend you skinny jeggings.
Women with large bust size are advised not to wear blouses or embellished tops so to avoid a spoilt look. Less embroidery will suffice for a slimmer look along with ¾ sleeves.
Mistakes too small to be caught:
You must avoid jackets of your hip-length or ever pair it with high waist pants.
3. Wear the right makeup:
Contouring face: experts advise the women with baby cheeks, bold nose or other heavy facial features, to master contouring. Contour slims down your face, and you may enhance any part of your face the way you have mesmerized it all your life.
Accessories:
The best way to reduce the size of your face is by letting your curls down. Do not go for ponytails, especially when you have a round face. Try side braiding your hair for a striking look at any event or celebration.
Square toe or chunky shoes can be a bad option for you because it will end up giving a fatter look to your leg. For a flatter appearance, gladiators, pointy heels or pumps will be a perfect choice. Straps around the ankle may reduce your height. On the contrary, pumps will give a clean and taller look.
You must choose a bag that fits the right proportion to your body. For the night time, the trick to opt the right size is that your bag must be visible behind your hand. A medium-sized tote structured bag can go for the day time.
Wearing a Statement Jewelry:
Jewelry always highlights your entire personality. Most of the time, you are judged by the minor details of 'what and how' you wear your accessories. It is also a better way of distracting the attention from your flaws to other shining aspects of your character effortlessly.
4. Body shapers:
Sometimes it all gets too much to take in. Opting only a range of things and curbing your desires can be depressing but you must think the other way around. Using the right thing at the wrong time will make it wrong overall. Bodycon, for now, can be more exposing and present the wrong side of you. So it is better to stay away from body-hugging dresses for the time being. Once you get in shape, enjoy the fullest of everything.
Having a shape-wear arsenal is a smart choice for curvy bodies. These belly tuckers deserve some of your generous investment to fulfil your desire of rocking all your dresses with confidence and elegance. Since now you may be ashamed of your belly fat, but shape-wear is a magical solution that gives a sleek, smooth tummy and hips.
Styling your posture
Here is what you need to do if you have managed all those tricks mentioned above.
Straighten your back

Lift your chest up

Suck in your tummy

Follow these three posture hacks all the time for a more confident and less bulky version of yours that you want.
Final words
Remember to wear the dress that is the right fit of your body. If you observe any weight change rather it be a gain or loss of a pound, shop through it. Make investments in essential clothing that makes you feel good about your body at every size.