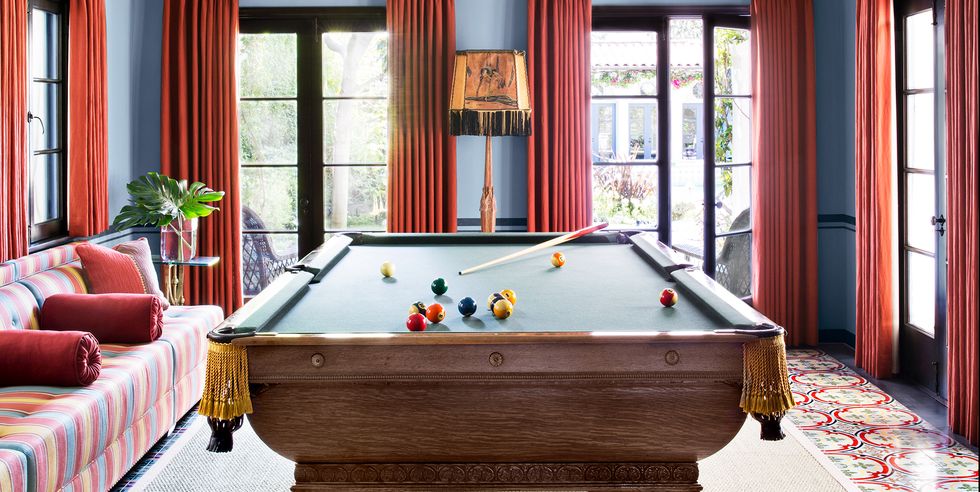 In today's busy world, it can be challenging to find time to relax and have fun. The good thing is that you don't have to leave your home to have a good time. You can create a  gaming room in your home and take entertainment to new heights. You don't need much space, and setting up the equipment is not rocket science. But first, why do you need a gaming room in your house? Having one comes with many benefits, including:
Fostering Relaxation
Few people find time outside weekdays to relax. After school, the kids will be busy with homework. But, on the other hand, grown-ups can't wait to sleep after a hectic day at work. So most people begin unwinding on Friday evening in preparation for the weekend and before you know it, it's a new week.
This monotonous cycle can leave you feeling worn out and frustrated. How about ensuring that every minute you spend at home counts? Secluding a room just for gaming and entertainment can help you and your family achieve quality entertainment and maximum relaxation in readiness for a new week.
Promotes Good Relationships
One reason family members are hardly getting alone is that they spend very little time doing things together. Everyone is too busy with their lives and there is hardly any meaningful conversation. But, it doesn't have to be this way, not when you find a unifying factor.
Putting up a gaming room is an exciting idea that will require everyone's input, at least if you want everyone to have a great time during gaming sessions. Besides, playing games together or watching others play is an excellent way to promote communication, a vital component of functional relationships.
Allows Optimum Functionality
Many homeowners use a portion of the living room for their gaming needs. This is understandable where there is a space shortage. However, it interferes with the living room set-up and may lead to a crowding effect. Besides, what do you do when one person wants to watch the tv while another plays?
When you have a separate gaming room, you can be sure that anyone who wants to use the living room without interference or distractions can go ahead. Likewise, whoever is enjoying a game can concentrate and get the most out of their session.

Makes the Home an Enticing Place
Few things beat the feeling that comes with getting home after venturing outdoor for some hours or days. Having an inviting home goes a long way to ensure that everyone looks forward to spending more time at home.
Modern game rooms are all the craze right now, and if you are in a position to create one, you can be sure that everyone will have a soft spot for the home. You can add something everyone likes to give the room a personal touch.

Improves Productivity
Everyone in the home, be it parents or children, experiences a slump at some point when they do not feel like doing anything. Many factors can lead to this, including lack of a stimulating life and general fatigue, which are normal.
Games provide mental stimulation and help players improve their thinking and coordination skills. In addition, some games are useful for education and are especially helpful for kids. This way, everyone can become more attentive and effective in their daily living.
It is Cost-Effective
If you love going out to play games, it can be an expensive affair. You will need to factor in transport and gaming charges at the venue. In addition, you need to spare some money for food or drinks, and if you are tagging someone along, you could spend lots of money.
Having your own gaming room will cut down unnecessary expenses. Also, if you feel you will miss out on socializing, you can invite your friends over for games. As for kids, it is a big relief knowing what they are up to and not having to worry about their safety when they go to play away from home.
Essential Features of a Gaming Room
All gaming rooms are not created equal, and you need to define your needs and budget. While you do not need much to put up a functioning game room, here are some of the most common features in domestic game rooms:
A Gaming Computer
Finding a reliable gaming computer that supports your needs is crucial. To be on the safe side, always go for a RAM of 16GB and an i5 processor, which are adequate for most games. While at it, make sure you leverage the
Fair Go bonus codes
to boost your bankroll.
Game Tables
Any game tables, whether pool, table tennis, or poker, provide a good visual break from computer games and can be a source of excitement for the family.
Cozy Seats
As gaming rooms should foster relaxation, it is essential to ensure the seats are comfortable to encourage everyone to play for longer.
Dimmable Lights
Lighting is very important as it can greatly complement the game visuals. In addition, having dimmable lights is ideal because you can adjust to your preferences.
Screen or Display
If you plan to have several people in the gaming room, it is a good idea to have a large screen so that everyone can catch the action without much strain.
Recent years have seen a rise in home-based activities, including learning and working. If this trend is anything to go by, then gaming rooms in the home are here to stay.
Create your family game room
and start reaping the rewards today.