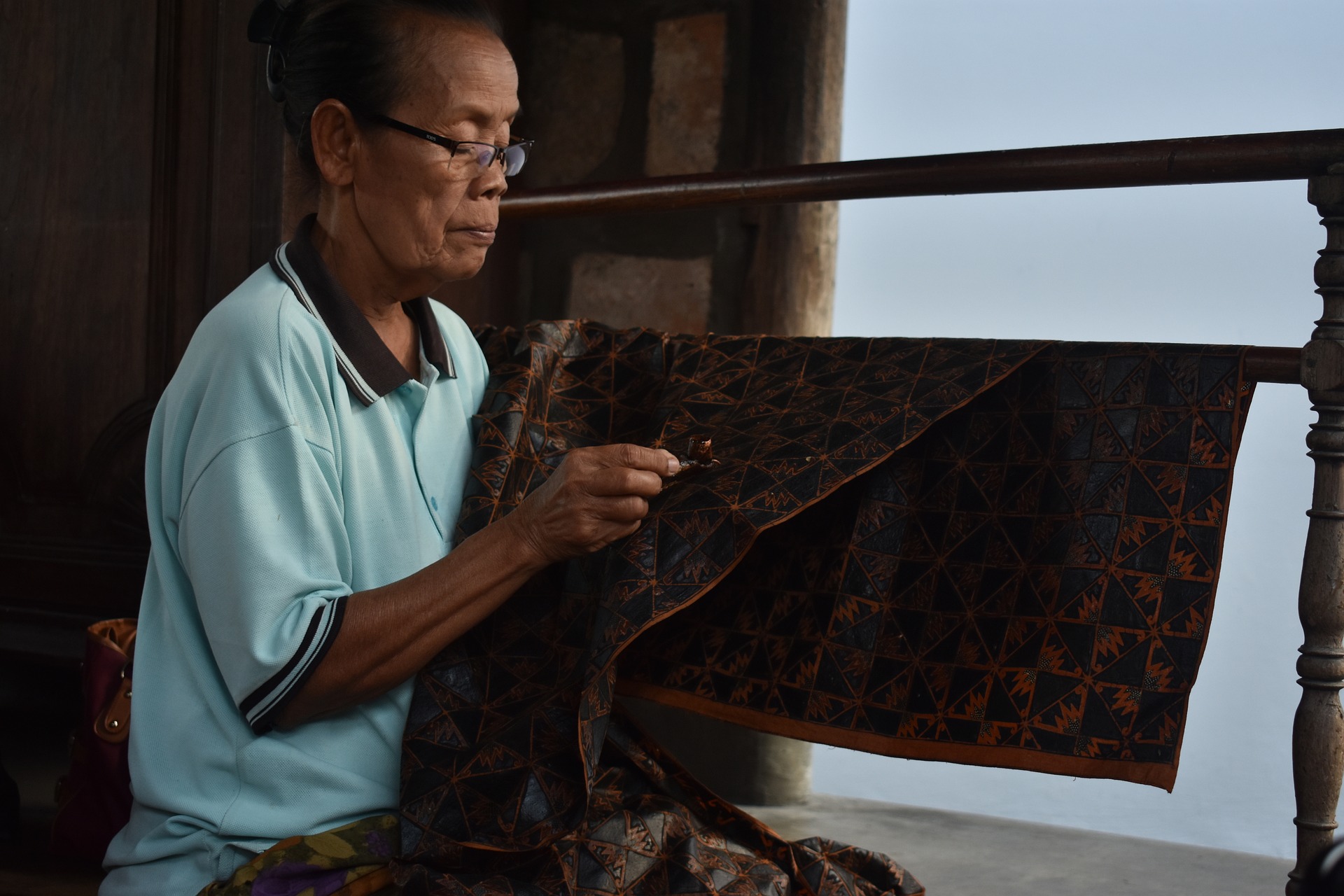 During you island stay, why not allow yourself to make an even deeper connection with the intriguing Balinese culture by following interesting and fun workshops? You can learn about ancient traditions and craftsmanship. Knowledge that has been passed on from generation to generation. Most of the workshops are held in and around Ubud, and some of them even include a pick-up from private Bali villas. Here are 5 great workshops that will inspire you:
1. The art of Batik
Batik is an ancient traditional trade originating from Indonesia. The word 'mbatik' descends from the Javanese language, and it translates to 'writing with wax' which comes pretty close to what you'll be doing in a Batik workshop. With hot wax and traditional tools, you will create patterns on textiles. When dying the textile, the waxed patterns are left untouched and this way, you can make unique pieces with multiple colors. It is a true art that you'll be practicing. The batik classes at I Nyoman Warta are fun and inspiring, taking place at his house where you'll be welcomed warmly by Nyoman and his family. The workshop takes 3 to 4 hours and costs Rp. 350.000.
2. Woodcarving & fruit carving workshop
Woodcarving is another amazing workshop you can do in Bali as the island is home to plenty of skilful woodcarvers willing to teach you the trades of their profession. At Five Art Studio in Gianyar, you can not only learn how to work the wood in beautiful ways, but you can also learn the same thing with fruit. Fruit-carving is a fun alternative to the woodcarving workshop, and you'll be surprised at what beautiful things you can make in just a short amount of time. Kids will love the fruit-carving class, too! Classes cost Rp. 450.00 each lasting 3 to 4 hours.
3. Silversmithing class
How about making your own silver ring or silver pendant? This is the perfect workshop for couples on a romantic getaway to Bali Island. In a silversmithing class, you can make each other a silver ring, sealing your love for one another in a unique way and creating memories to last a lifetime. At Studio Perak you can come up with your own design or pick one from the book. The class takes around 3 hours and costs Rp. 400.000 including 5 grams of silver.
4. Balinese cooking class
Who doesn't love Indonesian food? I bet almost everyone traveling to Bali can't get enough of the authentic Indonesian home cooking with all of its spices and hot little chillies mashed to delicious sambals. Learning the art of traditional Balinese cooking gives you a unique experience, and it will teach you some new skills you can use in your kitchen back home. Secrets of the authentic Balinese cuisine are revealed to you during the cooking class, and with the recipes you'll receive, you can bring back the scents and flavors of the island, surprising your beloved family and friends with a delightful meal. Recommended cooking classes in and around Ubud are Paon Bali (rp. 350.000) and Green Kitchen Bali (Rp.450.000).
5. Jamu making workshop
You will only find Jamu in Indonesia. Jamu can be some sort of elixir to gain health and beauty and cure discomforts and diseases. It can also be a scrub or cream with the same goal. Jamu is made from traditional spices, herbs, roots and flowers. In the Jamu making workshop, you'll be making your own Jamu and learn a great deal about these medicinal products of nature, growing on the fertile lands of Bali island. Nadis Herbal offers a great workshop where you can combine their Bali Herbal Walk with the Jamu class, allowing you to see the beautiful surroundings of Ubud and pick or harvest the needed ingredients for the Jamu directly from their organic garden. The Jamu class costs Rp. 300.000 and the Herbal Walk Rp.200.000. Together, the price is Rp. 450.000.
Written by Stephanie of Villa-Finder.com