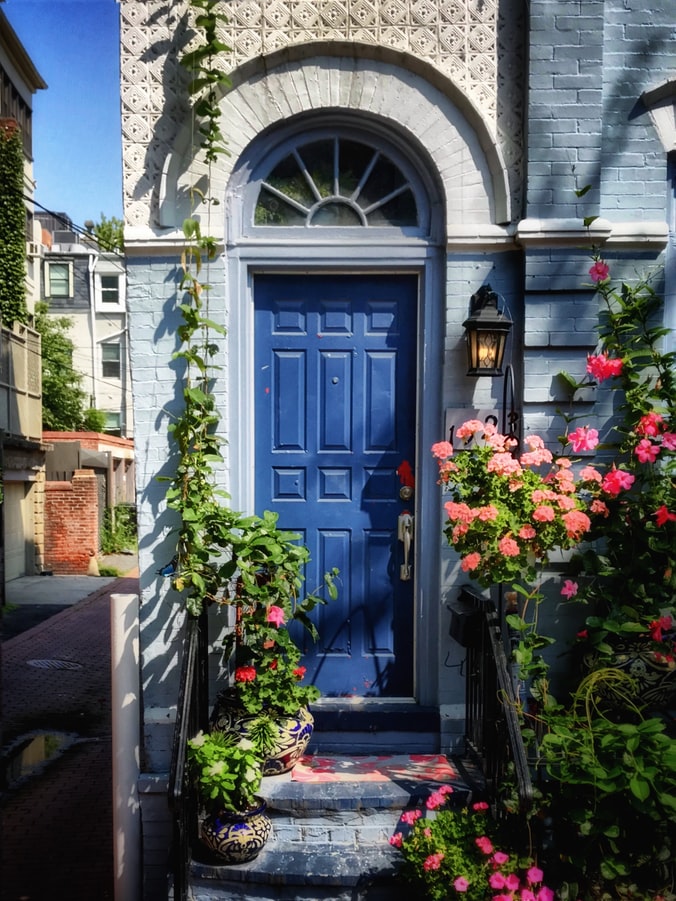 A brick home exterior instantly creates an appeal that's rich in texture and character!
Both contemporary and traditional brick homes look glorious when accented with good quality
exterior paints
. Although colour of the brick itself looks dominant in many cases, there are spots such as window trim, front door, porches, and soffits that can be painted with colour of your choice.
You can get creative here and go for an exterior colour scheme you find most appealing. If you want you can choose to paint your brick walls too in grey, white, red, or yellow colour but if the natural brick colour is somewhere between neutrals to more exuberant red, we suggest you leave it like that.
Below are some of the popular exterior colour schemes for brick houses.
Whichever surfaces you're dealing with be it doors or porches, you'll want to consider the colour of the brick before choosing the colour sceme. Some bricks have a prominent red tone, some are browner, some lean towards purple tones and some have a more washed-out tone to them.
If your bricks are red and brown you can choose one of these colours, charcoal grey, black and sage.
These colours look lovely, especially on front doors. A black front door with a contrasting handle would immediately add character to your home. You can further decorate the space with black hanging lamps and plants. Go for sage if you're after earthy tones. An exterior finish in green hues would instantly complement your brown brick façade.
If your bricks are of more neutral or washed-out tones, go for deeper shades of bright colours such as Plum red, Orange, and Dark blue. For homes with cream or earth-tone bricks, shades of brown are a safe bet. Dark blue and mint green paints are an option for those looking to achieve country French inspired aesthetics.  
The front door plays a dominant role in brick houses. Adding a pop of colour to it would instantly upscale your home exterior.
If you have a white brick exterior, consider using a high-contrast colour scheme. Doing this would emphasize the architectural details and would create a beautifully crisp and polished look.
You'll often hear or read that brick homes typically look great when left in their natural tones. It is true in some cases, but it doesn't mean you're stuck with just one colour for the rest of your life. Whether it's inside or outside of your home, there are tons of great ways to beautify your brick wall by painting and decorating it the way you want.