Written by NewsServices.com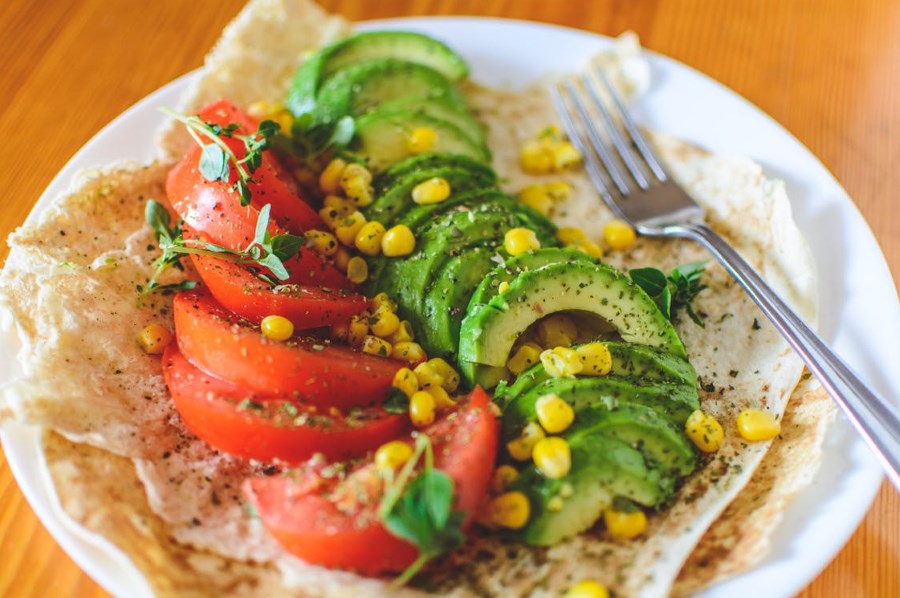 Many people dream of opening a restaurant. Restaurants offer entrepreneurs an excellent way to combine their love of food with their passion for customer service and fostering social gatherings. Restaurants are vital social hubs where families and friends gather and provide the backdrop for cherished memories for patrons.
The restaurant industry in the United States generated over $750 billion in 2018, underscoring how popular restaurants are. Yet, despite their popularity, launching and running a successful restaurant is challenging. Fortunately, beginners can use the tips outlined here to ensure they're ready to open their doors and run a popular restaurant.
Learn about the restaurant industry.


The restaurant industry is diverse, encompassing fast-food restaurants, budget restaurants, local diners, and fine dining establishments. Learn about the distinctions between different types of establishments to ensure you determine what type of restaurant you want to open. Take time to learn about the local restaurant industry. Suppose you plan to open a restaurant in San Diego. Identifying the kinds of restaurants operating there can help you identify service gaps. Perhaps you'll notice there aren't many restaurants serving Vietnamese food or that there aren't any downtown restaurants emphasizing healthy eating options. You may distinguish your restaurant by focusing on needs that aren't being met by the current market.
Invest in your skills.


Many restaurant owners start as chefs or have experience in management roles. First, determine what role you plan to fulfill in your restaurant. For example, you may plan to cook meals and train as a chef before opening your restaurant. You may also earn a bachelor's degree in restaurant and hospitality management or business administration to ensure you have a solid business foundation before launching your business. Your training and experience can help guide you through the process of owning and operating a restaurant.
Identify your ideal patrons and choose a location.


Determine who you want to serve in your restaurant. For example, if you plan to cater to college students on a budget, you won't want to rent a location downtown near many businesses. Choosing a suitable location is crucial. You may not attract your ideal audience if you're in an unsafe neighborhood or aren't close to public transit. Without consumers, your restaurant may struggle and eventually fail.
Your ideal patrons can also influence your menu options, prompting you to emphasize more affordable dishes or add customized menu items based on dietary needs. An example would be offering a gluten-free menu for people with celiac disease.
Use comparison shopping to save money.


Google "electricity compare" to find an electricity provider comparison tool. These tools prompt you to enter your zip code and provide general information about your energy needs. Once you indicate you're looking for a provider for your business, the tool uses your information to compile a list of electricity providers serving your location. You can use the information available to find the best electricity rate for your business. Electric providers charge by kilowatt-hours (kWh), and some offer off-peak discounts, encouraging customers to use electricity at night when demand isn't high. You may be able to save money by doing laundry overnight or capitalize on off-peak electricity discounts by hiring an overnight cleaning crew.
When you're shopping for restaurant equipment, compare features. Atosa freezers, for example, come in a range of styles and sizes. Some freezers, such as an Atosa or Frigidaire, may be Energy Star rated, enabling you to save money on your electric bills with a freezer that consumes less energy. You can also shop for deals on other stainless steel equipment, including pizza prep tables, sandwich prep tables, mixers, ice machines, deep fryers, dishwashers, and commercial ovens. Some restaurant equipment suppliers offer direct financing, enabling you to finance your equipment purchases.
You can also reduce equipment costs by starting with used equipment until you can afford new equipment.
Explore different ways to generate revenue.


There are many ways you can add revenue streams to your restaurant, including offering unique services, selling merchandise, hosting special events, and selling things you no longer need. For example, hire a designer to produce quality images and print up tee shirts and other merchandise to sell to consumers. You can also attract patrons by hosting special events. You could also bring in local bands for open mic nights or host comedians or spoken word events.
You could also sell popular menu items, such as baked goods, if you have a baker on site. Since the covid-19 pandemic, many restaurants have diversified services and offer take-out food, enabling them to meet demand from consumers who don't want to eat on site. Establishing pick-up or delivery services can help you increase your customer base.
Resell things you no longer need, such as used cooking oil. Collecting used cooking oil is a great way to promote sustainability because the biodiesel industry purchases used cooking oil to make fuel that's safer for the environment. Plus, your used vegetable oil can end up netting you an extra profit.
Hire experienced restaurant staff and invest in professional marketing services.


Make sure you hire experienced staff members. No matter how great your location is, if you don't serve excellent food or have servers that provide exceptional customer service, you'll struggle to attract new customers and produce repeat customers.
Invest in a marketing campaign before you open your doors to generate interest and attract patrons. A professional marketing team can develop a promotional strategy using your restaurant's website and social media accounts to offer discounts and attract new customers.
Opening a restaurant involves a lot of steps. Take time to learn about the restaurant industry, develop your skills, and find the best location for your restaurant. You'll also benefit from saving money through comparison shopping, identifying different ways to generate income, hiring experienced professionals, and launching a marketing campaign to promote your restaurant.