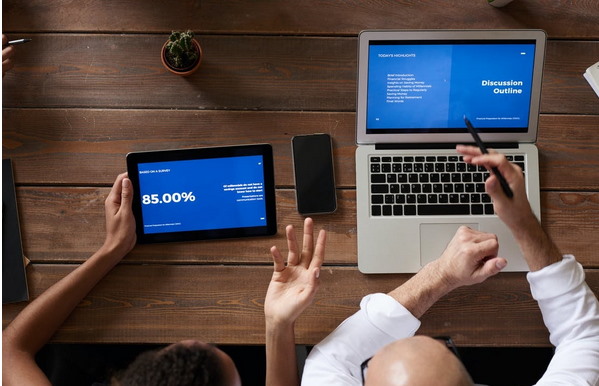 Starting your own business can truly be an overwhelming task. Not to mention just how many different aspects there are to consider.
Like in real estate, location can be a crucial factor. It can make the process easier (and more affordable) or provide some obstacles along the way.
In case you are on the fence about where to open your company, or you just want to compare the opportunities that Australia and the USA can ensure for start-up businesses, keep reading.
Australia
Today it is not too difficult to register your company and become a business owner like it might have been in the past.
In general, there are certain improvements being made recently that make the whole situation for starting your own business in Australia much more beneficial.
Nevertheless, there are still some aggravating circumstances to be considered before you embark on this new business venture. 
Here are the specific advantages and disadvantages of registering your company in Australia. 


Pros
Limited liability
The most important advantage of registering your company in Australia is limited liability.
What does this mean?
Primarily, it means that you and your company are separate legal entities.
In case of any legal issues, your personal assets stay safe and protected, since you can't be liable for the company's debts.
Attracting further capital
When establishing a company in Australia, one thing you will notice is the possibility to attract stakeholders and investors from all over the world.
Getting additional funding isn't always the simplest task, but there are various loan options to consider.
Outside investments and funding mean there is more opportunity for your company to grow exponentially.


Cons
High taxes
The top tax rate for an Australia-based company can get rather high (depending on the company).
On the other hand, it is separated from individual taxes, and there are certain tax benefits for incorporating your business.
Substantial costs
Registering a company involves high start-up costs depending on the complexity of the company and whether or not you hire a financial consultant.
And the thing is, the expenses don't stop there.
Banking fees, insurance costs, and other obligations tend to be higher for a registered company than for a sole trader.
Set-up 
Due to certain requirements and regulations determined by the ASIC setting-up your company could be a complex process.
It includes increased obligations around governance and disclosure, submission of all the company's details to ASIC, as well as complying with the rules of the Corporations Act.


The United States of America
The thing with registering a company in the USA is the fact that it varies from state to state. In other words, some states are more business-friendly than others, providing some reliefs such as smaller taxes, smaller fees, etc.
The process of finding out about the requirement for the state you are in (to be more specific, the state your company is in) is quite simple. 
For example, if you do a search for how to start an LLC in Alabama you will acquire all necessary information in a click of a button. Not only that, but you can also immediately proceed and start the process of actually forming an LLC. 
But let's talk about the pros and cons of establishing a company in the USA in general.

Pros
Limited liability
Once again, limited liability is one of the main benefits of registering your business venture. As previously mentioned, it is a business structure that separates your personal assets from those of the company.
For a business owner, thinking about some sort of liability protection is an unavoidable concern.

Tax benefits
There are various tax options depending on the type of business entity and you can choose the taxing strategy that suits your company the best.
For most parts, it depends on how the income is distributed. It could be split between shareholders and the company (allowing different rates), converted to owner salary, etc.

Cons
Double taxation
Even with all the tax benefits available, some types of companies are susceptible to double taxation which is a serious disadvantage.
That means the profits your company earns is taxed on a corporate level, while the shareholders are taxed on that same profit.
Paperwork
When registering a company, it is crucial that all your paperwork is in meticulous order. You need to keep track of all the activities, permits, financial transactions, tax returns, etc.
The pure volume of the necessary paperwork can be overwhelming.
Additional expenses
Depending on the type of company, the process itself could require a lot of money and time.
These are just some of the expenses to keep in mind:
start-up costs

legal fees

state fees

accounting expenses

ongoing costs.

Final Thoughts
The truth is, there are beneficial factors as well as negative sides of establishing a company in both Australia and the USA. 
So, the main thing to help you decide is to think about what exactly are your plans for the company and your career in general in the near future.
Having a clear idea of your goals will determine your business decision making.