Party Planning Preparation – How to Set Up Your Event Planning To Do List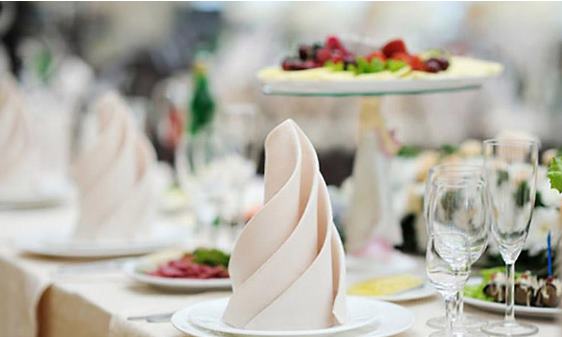 Event planning is a discipline which many small businesses tend to overlook, particularly during the early years. Certainly, for first-time business owners, the assumption is usually that they'll be the ones attending corporate get-togethers, not hosting them.
While this is true to an extent, events are a superb marketing tool and they can help companies grow. So, it's worth having a little event planning knowledge tucked away. Whether it's a networking night, pitch event, or corporate lunch, sometimes, it pays to be the host.
This guide to organising a memorable, engaging event will give you some advice and ideas.
The Entertainment
This is a good place to start because it's best to book your entertainment early and it might take you a little while to come to a final decision. Obviously, your choice will depend on the audience and the purpose of the event. Regardless, you should remember that less is more.
When planning events for adults, minimal entertainment is required, because people love socialising. For instance, you can arrange a photo booth hire in Sydney for a small fee. It is a great party accessory, as guests are put in control of the fun and get to snap their own shots.
The Venue
Outdoor events can be highly successful, but they are also likely to be impeded by bad weather. It is entirely up to you whether to take the risk or not, but the safer option is always to take the party inside.
It allows you a greater range of options when it comes to entertainment, catering, and décor. For instance, it's much easier to set up a photo booth, sound system, or mobile bar in a rented venue. If you're planning a networking night, leave plenty of room for moving around.
The Décor
Again, depending on the nature of the event, you might be able to get away with minimal décor. Professional events, like presentations and networking sessions, should be entirely focused on providing value to guests. So, subtle, sophisticated colours are recommended.
If you're planning a corporate party or dinner, it's a good idea to add a little personality. Choose one or two signature colours and design your event around them. For example, red and gold are a festive combination and they make people think of joyous times like Christmas.
The Technology
Often, this ends up being the most important part of a corporate event, especially if there are speeches or presentations planned. This is why, even if you're on a tight budget, you should try not to scrimp and save too much on the PA and sound system.
Reduce costs in other areas but make sure that you're guaranteed working microphones, consistent sound, and no major technical hiccups. In fact, if there is nobody in the company with sound engineering experience, don't just rent; hire a technician who can monitor the equipment.
The Guests
If possible, send invitations out nice and early and check first to make sure that you won't be clashing with any other important events. It's typical for a sizeable percentage of people to not show, so you don't want to give the rest a reason to drop out.
Being aware of possible clashes is very important for businesses, because entrepreneurs, investors, sponsors, and suppliers have a lot of big commitments. They will only attend your event if it promises to provide valued.
Here are some additional tips and suggestions to consider when organising a memorable, engaging event as your next function.
If the event is a promotional one and the primary guests are customers or the general public, avoid public holidays unless they're going to free up time. Some bank holidays, like those around Easter, for instance, create other commitments. Consider these when event planning.