4 Profitable Food Business Ideas
Written by

NewsServices.com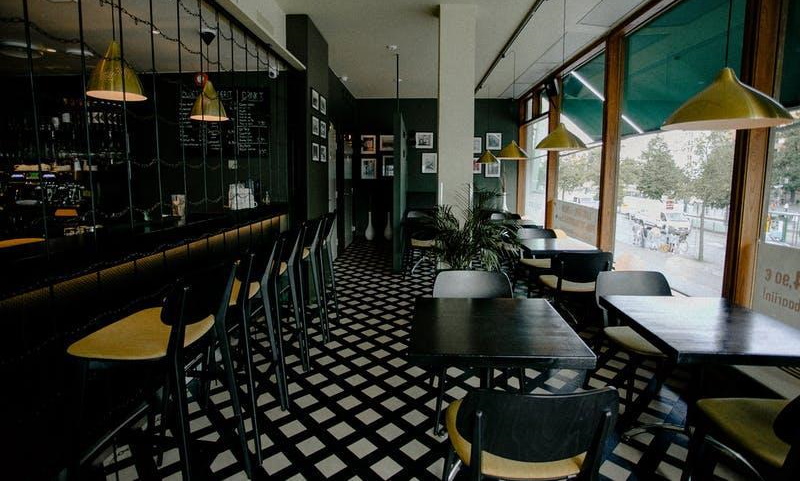 In 2019, the American food retailing industry provided about $1.8 trillion worth of sales. It is not an unusual amount since the food sector is highly profitable. Food has become an integral social component. It has found its way to weddings get-together. Before you go on vacation, you want to know the popular eateries at your destination.
The aroma of a freshly cooked meal, the mouth-watering flavors, and the picture-worthy presentation add to the charm of indulging in a delicious meal. So, if you are looking for a business venture that will make you a hit in no time, explore the world of food. From delicious desserts to customized cakes, there are numerous options for you to explore. To help you take your first step into this prolific sector, here's what you can do:
Before You Start
You may be as excited as you can be to run to the nearest Home Depot and buy all the cookware you can get your hands on. But, unfortunately, you can't just start a business. Food, like any sector, needs immense planning before you launch yourself into the industry. So start by looking at your capital and deciding where you wish to invest this money.
For instance, do you want to venture into pasta making, create artisan burgers or want to bake cupcakes from scratch? Once you have an idea of the basics, follow a business case template and insightfully study each of these projects. Writing a business case will inform you how good your choices are, what they will cost you and what choice is the most feasible given your situation. In addition, knowing what business you wish to launch makes it easier to acquire the necessary tools to breathe new life into your project.
Starting with Joe Biden's favorite treat, the ice cream, you can never go wrong with this delicious dessert. This sector has an over $13 billion impact on the US economy and supports over 28,000 direct jobs. One of the most noteworthy franchises is Baskin-Robbins, with over 7,800 stores globally and nearly 1,300 flavors in its ice cream bank. But, you don't need to be a famous franchise to make a decent living for yourself. With a capital ranging from $20,000 to $50,000, you can successfully set up an enterprise for yourself.
The average American consumes about 22 lbs of ice cream annually. You can add to this consumption by introducing unique flavors. There are no benchmarks when it comes to the flavor profile. You can create anything from frozen custards, yogurts, gelatos, and sorbets. You may add cereals like lucky charms or fresh fruits or make a coulis to blend into the ice cream if you are ambitious to create flavors for vegans, toddlers, and even a sugar free-range range.
Customized cakes are always in demand. Whether celebrating a wedding, graduation, or a birthday, customers will turn to your talent for help. You don't even need to acquire a shop space and can quickly start a business from home. But, before you can begin advertising, you need to check with FDA's food rules and regulations to get a license and permit to sell cakes.
Amazon offers you a bulk discount on bakeware, and you can quickly get ten-piece non-stick baking set for less than $60. But, a stand mixer can get expensive, going over $300. But don't discard buying the best bakeware for your cakes. You need to decide your specialties, such as buttercream cakes or fondant ones, and make sure you price them accordingly.
For instance, a themed birthday cake can range from $100 to $400, while wedding cakes cost $4,000. It will help if you create a cake menu and have a constant supplier to get your goods to maintain a taste profile. The only catch in running a cake business is to accurately follow a customer's instructions with a minimal margin to add your touch.
In 2022, the market size of Korean Restaurants will be about $6 billion. However, this sector will only rise from here, and therefore, you should find your place in the industry. Korean Barbecues are restaurants where consumers cook various meats on a grill placed in the center of the table. The core is generally a traditional sliced pork belly, beef brisket, marinated tenderloin, or sirloin.
You may even serve chicken. There are also various dipping sauces and side dishes you will need to offer, including steamed eggs and soybean paste soup. Cooking utensils are also a big part of the Korean experience. You will have to invest in clay pots, grills, chopsticks, and scissors. Since this is a sophisticated business, the stakes are also high. Depending on how vast your project is, the location of your restaurant and the meat you plan on purchasing determines the amount you have to spend.
Coffee is an excellent beverage for all seasons. Coffee shops are also the ideal location for a first date, meeting with friends, or getting your laptop out to do work. So, investing in this sector will yield a high profit for you. Scooter's coffee is one reputable name in this flourishing sector, known for its excellent blends. A sit-down coffee shop can cost you $80,000 to $200,000, while a pop-up shop is about $60,000. However, ensure the location where you plan on opening your shop has a good environment.
Your consumers want to enjoy their beverage without getting disturbed by city noises, pushing through a crowded area, or having difficulty finding your outlet. You also can't compromise on the roast you plan on serving, ensuring you have both high-end blends and affordable drinks. For instance, expensive roasts like Kopi Luwak and Ospina while inexpensive roasts like whole bean dark roast.

Final Thoughts
Food is highly profitable if you know what item you want to sell. Therefore, think hard and list the projects you think you can handle before charging into the industry full speed ahead. Your options include delicious ice cream, selling customized cakes, opening up a barbecue restaurateur, or helping your consumers become coffee connoisseurs. But for each company, you need to put down substantial investment, wait for your publicity to pick up, and face numerous challenges like unhappy consumers before you make a steady income. However, once you become a stable enterprise, you will enjoy a steady profit for years to come.