Health Aspects of Oral Hygiene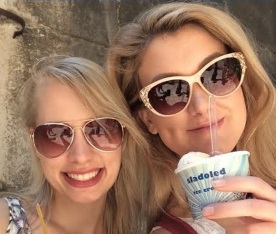 Having good oral health is important for your overall health. The aim of proper oral hygiene is to prevent and remove any tartar and plaque. As a result, preventing periodontal disease, dental caries, and reducing halitosis.
Evidence of a Link between General Health and Oral Hygiene
Various surveys have shown most people do not understand the benefits of regular visits to a dental office that can provide you with help on a broad range of problems. You should always take your time to check reviews and recommendations on your dental clinic candidates. Going to an authentic and knowledgeable clinic such as Pure Dentistry can save you both time, costs, and comfort.
There have been studies, which indicate that there may be a link between oral hygiene and oral cancer. Thanks to advances in technology, there are products today which can help to deal with many dental issues at home. Some of these common dental products include dental floss, topical fluorides, and therapeutic mouth rinses. There are also products designed with children in mind. These devices encourage or aid young kids to keep their teeth clean. For instance, there are electric toothbrushes and oral irrigation devices that help to remove plaque.
Periodontal Disease
Periodontal disease is a condition that occurs in mild to severe forms. Its mildest manifestation is gingivitis, and it is easy to reverse. Periodontitis, the more severe form, occurs if gingivitis is ignored for a long time. It usually causes major damage to the soft tissue and bone structure that holds teeth in place. It is the major cause of tooth loss in adults over 45 years.
Periodontal disease has also been linked to severe health problems such as diabetes, pre-term births, stroke, and even heart disease. One of the best methods for avoiding periodontitis is to brush teeth twice daily, floss daily, and go for a dental check-up at least once a year.
What Causes Periodontal Disease
There are factors, which can increase the risk of periodontal disease. They include hormonal changes, which occur during pregnancy and puberty. Conditions such as diabetes and the use of certain drugs also increase the risk of periodontal disease. There are also patients who are genetically predisposed to get periodontal disease.
Halitosis
Over 85% of cases of halitosis, which is smelly breath, are due to poor oral health practices. Other factors that cause the condition include the use of tobacco products, consuming alcohol, and dry mouth. Halitosis is usually prevented by removing the plaque in the mouth and preventing calculus from forming in the mouth.
Conclusion
Patients that show signs of periodontal disease should promptly seek medical care at a professional dental clinic. It can lead to further health complications, or it can be an indication of general health problems. With just a few basic oral health techniques you get at a professional dental clinic, you can maintain good oral health for the rest of your life.