Know Safety, No Pain: A Family Care Guide
Written by

NewsServices.com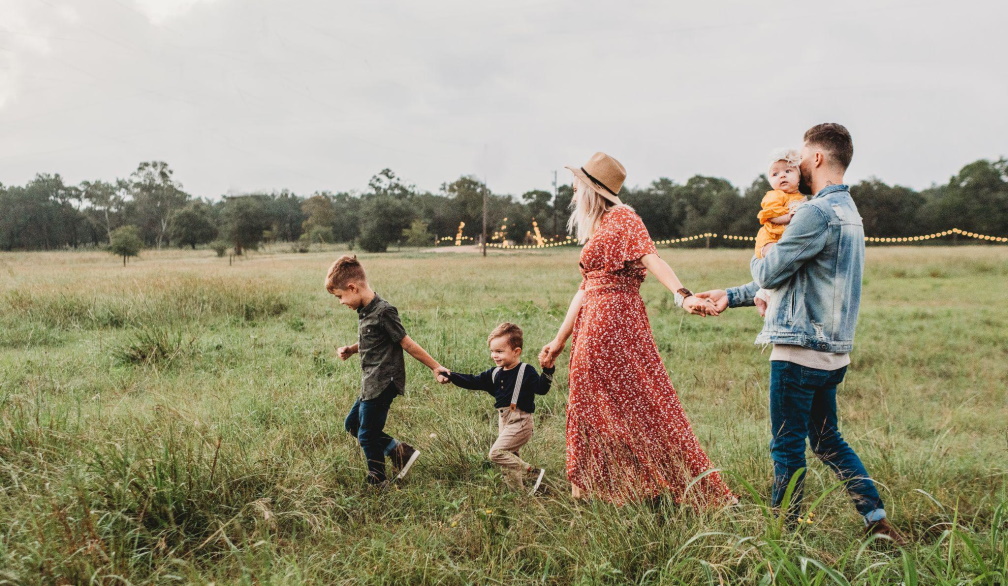 Ensuring safety and fostering a sense of security within the family is one crucial aspect that no one should overlook. To maintain a safe and secure environment is to assure each member of the family that fear and worry should not be built within the four corners of their home.
Naturally, you'll want to provide the maximum assurance possible when developing a safe and secure environment within the family. Perhaps you're looking for ways to supplement the assurance you're providing them with, in which case this article will assist you in deciding to provide home care for your loved ones. However, what are the advantages?
Benefits Of Home Care Packages
Occasionally, there are certain things in the household that you'll find difficult or unable to manage in the manner you were accustomed to. Apart from soliciting assistance from your friends and family, you could utilize a home care package. It is primarily intended to provide home support to those who require one to remain safe and secured.
Many regard home care as being a safe and viable alternative for people who require much care and support. If you're thinking of getting care packages, it's best to go for the ones that are available locally. For example, if you're in Melbourne or somewhere nearby, opt for the services nearby. The best home care packages have to offer are often tailored for the ones in the areas they provide service to.
For Grandparents/Geriatric
With ageing comes body aches, physical restrictions, sickness and discomfort. It becomes increasingly difficult to assist, particularly to grandparents. Although they may be capable of living independently, from time to time, they will certainly require help, particularly with their safety and wellness.
As they grow old, they may become prone to getting unexpected accidents, injury, or health failure. Moreover, it gives you reassurance knowing that your grandparents are safe in their own home, with home care employing safety measures such as a system that notifies when there is a medical emergency, setting up the sharp objects in a separate rack, and such.
For Adults
Although most adults are independent, less prone to injuries, and have sufficient knowledge concerning safety and security at home during this stage, it is still essential to impart safety measures to them, especially within their households.
As they are on the stage of becoming old, there will be things that they will not be able to manage and will have specific difficulties. With this, providing home care to adults will give them the proper assistance that they'll need, especially in terms of safety and security.
For Adolescents
Despite being on the brink of adulthood, the innocence and wonderment of a child at heart remain. Yet, while it may seem that they have it all under control, there are certain things that they need to establish, particularly in terms of their safety and security.
Even when they are old enough to have babysitters, it is essential to employ safety rules. With home care, they can assist you at home in employing safety rules when circumstances arise, such as not opening or entertaining strangers, ensuring the locks are correctly closed, listing emergency hotlines, and such.
For Children/Toddlers
As a child transitions from infancy to preschool years, they will undergo profound cognitive, psychological, and social changes while having a slow-paced rate on their body composition and motor performance. Although it's fun seeing them grow, it also has various risks associated with it.
When you have a toddler, it is vital to take safety precautions as this is when their curiosity develops, and they are vulnerable to mishaps such as choking and falling. Thus, it is a must to employ home care that will create a safe and secure environment for children, such as keeping sharp, small objects away from their reach and being vigilant.
For Babies/Infants
Infants are highly delicate, sensitive, and vulnerable to a variety of threats and injuries. Unfortunately, due to parents' negligence and failure to recognize the potential danger their babies can pose, injuries frequently occur. As babies are eager to pick up on what they see and learn from them, they must be treated carefully and adequately safeguarded.
If you cannot monitor your babies, it is a good decision for you to have your babies be provided with home care. Professionals will be able to employ proper safety precautions under surveillance for the safety and security of the baby. Such measures include: placing the infant in a secure location, like in a playpen or a crib, when you are unable to hold them.
For Disabled/Chronically Ill Family Members
People with disabilities or chronically ill are treated with utmost care and protection as they have mental and physical restraints. Therefore, they are most likely to be prone to dangers, injuries, or getting taken advantage of their situation in simple terms. With home care and especially in terms of safety and security, they will be able to assist those with advanced needs.
Takeaway
Know safety, no pain. Each family member needs to employ safety rules and measures within the four corners of their home, as this factor is an essential aspect that no one should overlook.