Advantages of Professional Gas Ducted Heating Services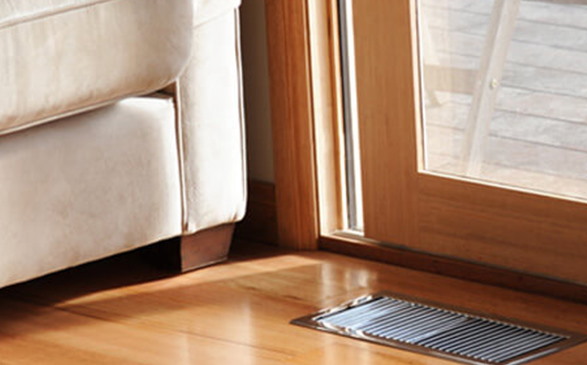 Since Melbourne faces chilled winters, there can be nothing more comfortable than having a duct heating system in your house. The warm air is just a boon on those cold days which makes your day cozy and relaxed. However, the duct heating system needs regular maintenance and you will need the services of a reliable company that has experience in gas ducted heating in Melbourne.
Better timing is to clean the ducts just before the winters start so that your system works properly and effectively. The gas burner, heat exchanger, gas line, thermostat, regulators, air filters, ducts, hoses, vents, and fan are some of the parts of the duct heating system that need proper maintenance.
Here are few advantages that you can avail by appointing a company which has license for gas ducted heating in Melbourne:
Effective Heating: If you go for regular services of your duct heating system, your system will provide you good heating compared to the heating you were experiencing before. It will work like a new system. When the technician will clean or replace the filters, coils, fans, and vents, the air will be cleaner and will flow through the house freely. The cleaning of the motor will make it work effectively and effortlessly.

Energy Efficient: The companies offering services for maintaining the gas ducted heating in Melbourne ensure that the system not only provides effective heating but improves energy efficiency as well. If the ducts and filters are clogged, they tend to use more energy than required as they have to work harder leading to the use of more power. But with cleaning of ducts, they use less energy. As a result your power bills are reduced which will result in saving money and you can enjoy your winters with running your gas ducts without tension.

Better Safety: One of the safety concerns while using gas appliances is that they can release poisonous gas called carbon monoxide. This gas which is created naturally by gases released by gas appliances is quite harmful. Though produced in a very small quantity, they can pose health risks, if leaked. This gas is odorless and colorless which is not visible to you and it can be reason of dizziness, loss of consciousness, headaches etc. When you call a technician for gas duct cleaning, he will perform a gas leak test to ensure there is no leakage in the heaters.

Better Air Quality: The cleaning of air filters not only provides efficient heating but the air quality of your house also improves a lot. If any person in the house has asthma or any respiratory problems, it is likely that he /she will suffer more with poor air quality. Cleaning the ducts regularly will ensure that there are no dust particles and debris is removed from the gas ducts.
Along with all these benefits of regular service of gas duct cleaning, the life of the ducts also increases. If they are properly maintained, they can work up to 15 years or more. In Melbourne, if you want your gas ducts to be serviced for better heating and good air quality, you can contact Savage Air, a company working for years in this field efficiently.