A Homeowner's Guide on Buying the Best Kitchen Appliances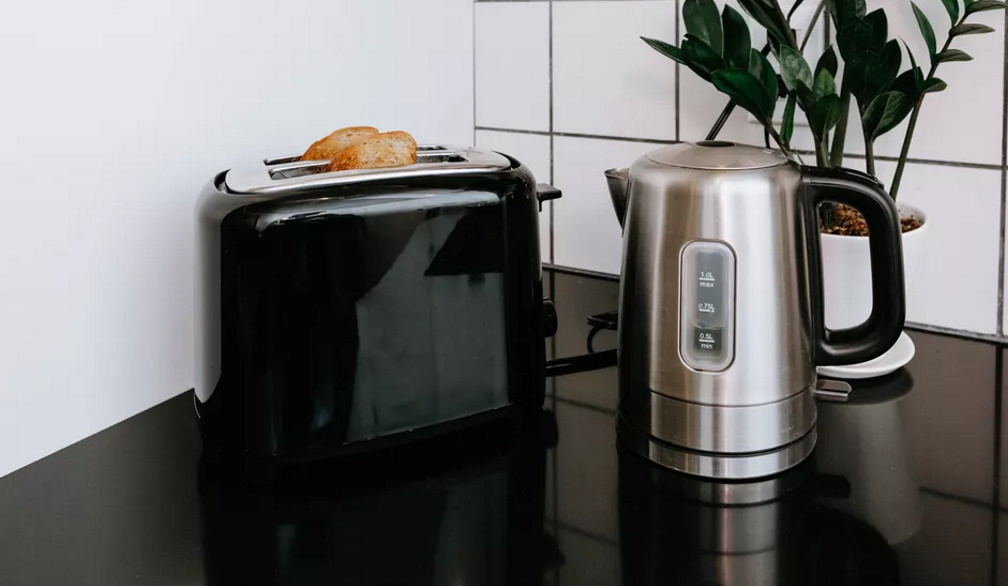 How to Find the Best Kitchen Appliances for Your Home: 7 Factors to Consider
The kitchen is often considered the heart of the home, and for a good reason. It's where you prepare and cook food for your loved ones. Besides that, it's also a gathering place for conversation and shared laughter. That's why having the right kitchen appliances can make all the difference.
A well-stocked kitchen should include items that can help you get dinner on the table less hassle. Other must-haves like a set of knives and a microwave for meal preparation are essentials.
For every homeowner, it's vital to have a kitchen that functions well and looks great. And with more options available in the online store of kitchen appliances Brisbane, you can easily find one that matches your needs.


Here are the 7 factors to consider when shopping for the best appliances.
1. Size
Kitchen appliances come in all shapes and sizes. Some are sleek and small, while others are bulky and require a lot of space.
So, how much space do you have? Or do you consider taking built-in units instead?
First, think about the kitchen space you have available. If you have a small kitchen, it makes sense to choose smaller appliances that won't take up too much room. Look for models that fit under cabinets and dishwasher drawers or come with adjustable racks.
Likewise, if you have a lot of space to work with, you might want to consider larger ones that can handle more tasks. You can go for a large fridge with plenty of room inside. But don't forget to match your kitchen design. There are lots of great-looking and innovative appliances for larger spaces these days.
Second, consider how often you'll use the appliance. If you only need an appliance for occasional use, a smaller model might be just fine. It is still crucial to consider your family's lifestyle to identify a suitable size.
2. Energy Efficiency
Many people assume that all kitchen appliances are created equal in energy use. But this is not the case.
Some kitchen appliances are much more energy-efficient than others. That's why choosing the most efficient option can save you money on your energy bill.
Let's go over some considerations to determine the energy efficiency of an appliance.
Appliance size

. A more significant appliance will use more energy than a smaller one.

Energy Star rating

. This indicates that the appliance meets or exceeds government standards for energy efficiency.

Advanced features

. This reduces energy consumption. For example, some refrigerators come with adjustable thermostats to customise the temperature.
3. Functionality
Appliances provide a place to store food, prepare meals, and clean up. Without them, kitchens would be much less functional.
For example, refrigerators keep food fresh. Then, stoves allow you to cook meals, and dishwashers make cleanup quick and easy. While some kitchen appliances are essential, others make life easier, including a convection oven or blender.
In addition to that, also check the important features. Some products come with additional features like a ventilation system, which includes a fan to move air, and others with built-in water filters. Ultimately, having it in your kitchen depends on your individual needs and preferences.
4. Brand
With so many brands available, deciding which one to buy can be confusing. There are some brands that are more reliable than others and offer better quality products. Others provide cheaper products, but these may not last as long or be as effective. Overall, to choose appliances, think of the quality and durability.
5. Price
Before deciding, take some time to determine how much you are willing to spend on new appliances. If you have a tight budget, then probably best to stick with more affordable options. But if you have a little more room in your budget, you might want to splurge on a higher-end appliance. Once you have set a budget, you can look for one that fits within that price range.
6. Reviews
A great way to get reliable information is to read online reviews. Pay attention to both the positive and negative comments to get a balanced perspective. And don't forget to check out the overall feedback on the product's website.
Furthermore, be sure to check the date of the review to make sure it is recent. With research, you can be more confident that you're making the best decision for your kitchen.
7. Warranty
A warranty is a company's promise to repair or replace a defective product in a timeframe. While some products come with a limited warranty, others may have complete parts and labour warranty.
It's worth noting to read the fine print of any warranty before purchasing. This can give you peace of mind if anything goes wrong with the product. 
Get the Best Deal Possible
Maybe you need a new refrigerator to replace your old, broken one. Or perhaps you're looking for a new dishwasher to make your life easier. No matter what type of appliance you're in the market for, many options are to choose from.
Take note that kitchen appliances can be a big purchase. So, by following our shopping tips and considering what's important to you, you can find the best one for your home.