Benefits of an Environmentally-Friendly Home Security System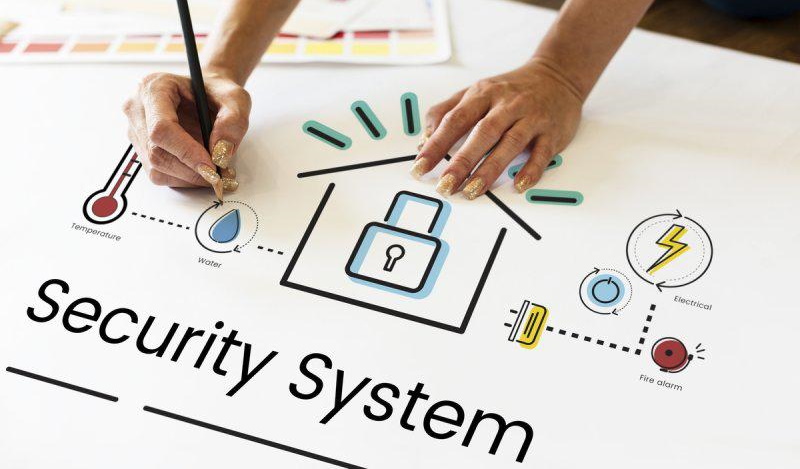 As the time was passing by and we saw affordable tech becoming an integral part of every home, security systems jumped the bandwagon and made a bold breakthrough into our households. Today, the market is so diverse that we have an option of cherry-picking anything that crosses our minds ranging from systems integrated into our homes, to DIY kits that can be assembled by literally anyone. So, what types of these systems are there and can your rental business afford this investment?
The types of security systems
Today's security systems can be roughly divided into two major groups:
Hardwired alarm systems – A traditional option that has been present in our homes for decades now. They feature a very low price, and, since they are wired, you don't need to worry about the power.

Wireless alarm systems – Easy to install and move from place to place. You have to keep very close attention to the batteries.
Both of them have their pros and cons. Wired systems are cheaper, but they can be disabled on site. Wireless systems are more secure, but require a bigger investment and more maintenance. The factor that may ultimately decide which path you should take is, surprisingly enough, closely related to the topic of environmental policies.
The perks of environmentally friendly security
As we can see above, wireless systems are generally considered more secure. Also, due to their flexibility, they are a better solution in the rental world, where constant upgrades and shifts are a part of the job. The good news is that, if you opt for the eco-friendly setup, you will be able to address both of the issues that are dragging wireless security down.
Solar powered units are energy independent
Wireless cameras offer one great advantage over the wired ones. They can't be disabled by cutting their wires. This perk comes at a cost - the usability of these cameras is considerably cut by their consumption. Fortunately, this issue has been largely solved in the form of solar-powered cameras, which are completely cut off from your home's power supply, thus making them not only more power-efficient but a more secure option as well.
Smart homes are inherently eco-friendly
Integrating smart upgrades is not only a great way to manage your rental remotely while you are not there, but also to improve its security and efficiency, and in this case, these two topics are more closely connected than usual. What more could you ask than the opportunity to schedule the cameras, monitor the power on the outlets, and manually shut off any appliance that crosses your mind, and all that from the comfort of your smartphone.
Eco-friendly homes may attract government subventions
Any professional electrician from Brisbane, Melbourne or some other major Australian city will tell you that green upgrades are becoming a very common thing down under. The reason – the Australian government is implementing a wide variety of measures covering solar power and energy efficiency rebates. If your local government offers a similar deal, you can allow yourself to install a state-of-the-art security system and save the money in the process, as long as the system is eco-friendly.
Lowering the insurance costs
Of course, governmental rebates are not the only way to lower the cost of advanced energy-efficient systems. According to the Electronic Security Association (ESA), stateside insurance companies offer discounts on premiums for house insurance, which go up to 20% for properties that have installed an anti-burglar alarm system. Combining this opportunity with the possible "green" rebates can take a pretty hefty sum off your back.
The cutting-edge security systems are made of recycled materials
The current business environment leans heavily toward eco-friendly policies, and all the major manufacturers abide by them. Today's security units are often made of recycled materials and, as the time goes by, they will only become more eco-friendly and energy efficient. The chances are that if you want a cutting-edge system that will provide you and your guests with the best security, the "green" option will be your only option.
Green security upgrades make sense for you as a renter
Finally, the security industry is not the only branch of our society leaning in the "green" direction. As a matter of fact, the whole society is going the same way. That is why combining eco-friendliness with security makes a lot of sense for you as a person renting the home to people all around the world.
* First, eco-conscious people will appreciate that your home is efficient and sustainable. Regular visitors will find much comfort in the fact that their property is well-protected under your roof. Both of these cases will result in building mutual trust with and repeated visits by satisfied vacationers.

* Second, going in the green direction and being very transparent about it will certainly earn you a couple of favorable reviews, new marketing options and an opportunity to move your business into a more "niche" direction.
As we can see, opting for the eco-friendly won't only do a great thing for our planet and your community. It will also produce significant savings that will allow you to afford more advanced security upgrades and even open some interesting marketing options you, as of yet, have never thought of. Upfront investment may look intimidating at first, but behind it lies a well of opportunity.