A Comprehensive Guide to Vehicle Finance for Businesses
Written by

NewsServices.com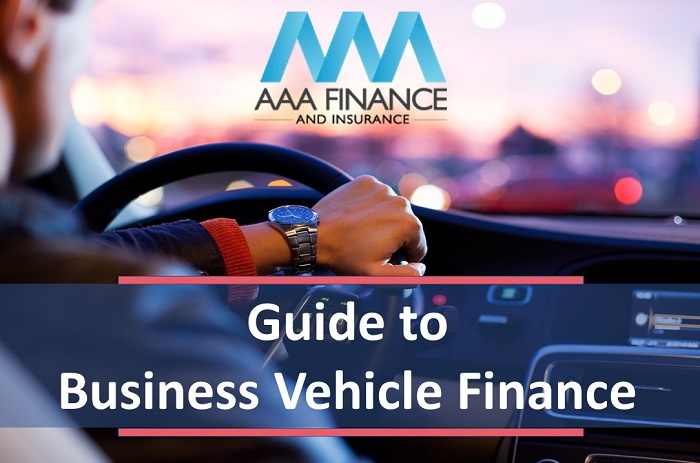 Purchasing and upgrading your work vehicle can be a significant outlay as a small business or self-employed person. By choosing the option of financing these vehicles, as a business owner, you can free up your cash flow, enjoy the tax benefits and make the most of the current record low-interest rates.  
Having thorough knowledge and comprehension of business vehicle finance ensures that you can have futureproofed plans for your business's potential growth and expansion. For this reason, in this article, we explore:
* Variations of business vehicle finance

* Advantages of gaining a loan for a business vehicle

* Requirements for a loan

* Purchase conditions

* How to gain approval for finance
Flexible Vehicle Business Finance Options
The type of loan available to you depends on the kind of paperwork you have available to you and your willingness to share with a lender. At AAA Finance, we offer three types of business loans: a Full Doc, Low Doc, and No Doc business loan.
1. No Doc Business Loan
While this type of loan suggests no documentation is required, you will need:
* An estimated turnover and gross profit.

* A signed statement regarding capacity for repayments.

* Have a verifiable credit reference on a previous or current loan.  
This type of loan best suits a business that's been operating well established for a couple of years.
2. Full Doc Vehicle Loans
This type of loan requires complete documentation, including proof of business income. This can be in the form of:
* Current tax returns, 

* BAS, 

* Profit and Loss or bank statements.  
Each lender will have differing requirements for documentation, which in the current financial environment can regularly change.
3. Low Doc Car Loan
Tax returns are not usually required for low doc car finance, but some proof of income will be required. Depending on the lender, some accept an accountants' letter with an estimate of projected earnings or a recent BAS or profit and loss statement. 
Advantages of Business Vehicle Loans
There are many advantages for a small business owner to obtain a business vehicle loan. These benefits include freeing up cash flow, tax incentives and upgrading vehicles to improve productivity.
1. Cash Flow
During this economic climate, interest rates are at record lows, which means the cost of borrowing money is optimal. It's the ideal time to use your cash on hand for another covid lockdown or for anything else within your business that pops up. Alternatively, invest any spare money into more products, advertising and marketing or even a deposit for commercial property. Investing any extra business cash has the potential to take your business to new heights.
2. Tax Deductions
The tax advantages can mean paying less to the tax department and keeping more cash in your pocket? These benefits include:
* The GST portion of the purchase price can be claimed when purchasing a business vehicle.  

* Interest paid is a tax deduction.  
It should also be noted that the instant asset write off is now rebadged as 'Temporary Full Expensing' and is an incentive for the support of businesses and encouraging investment.
3. Investing in New Workplace Equipment or Vehicle
It's well known that when you have the right equipment for your job, it saves you both time and money. Perhaps you're a tradie dreaming of the ultimate Ute with all the add-ons - canopies, roof racks, tow bars and lift kits. You can stop wondering how great this may be because these accessories can be included in the finance amount.  
Additionally, whether you need equipment and machinery in the form of tractors, excavators, lathes or spray booths, you can get ahead of the competition with the right type of business loan. It's time for your business to experience the benefit of a new vehicle or equipment purchase.
4. Interest Rates
Businesses are more likely to be offered low, competitive rates compared to consumer loans. You know the rates will be favourable with them already being at an all-time low, which is good news with business vehicle loans having a fixed interest rate. Lock in your vehicle or equipment loan before interest rates start to rise again.
Steps for Qualifying for business finance
Determining your eligibility for business finance requires you to meet certain conditions before moving forward. These include:
* Having an active ABN

* Using the vehicle for at least 50% of business-related tasks

* Be a sole trader, self-employed, have a trust, partnership, company or corporation.
You will find that most lenders require your ABN to be active for at least 12 months before providing you with a loan, and for no doc car loans, 24 months.  
However, due to COVID and the economic climate it has created, some lenders now offer finance to new ABN holders, but they must have proven industry experience and good credit. Additionally, justification must be made about how the vehicle purchased will be used 'predominately' (50% or more) for business-related use.    
It ought to be noted that each business is different. A carpenter that travels to help in the recovery after a natural disaster can justify purchasing business accommodation in the form of a caravan or camper trailer. Alternatively, an excavator driver whose machinery is left at the worksite and travels to and from using a motorbike can justify purchasing both.
Applying for a business loan
When applying for a business vehicle loan with AAA Finance, you have access to over 95 years of combined experience. With over 40 lenders, you can access loans for all types of vehicles - motorbikes, utes, cars, trucks, coffee vans, delivery vehicles and semi-trailers. You can also have machinery and equipment financing. 
Whether your profession is in farming, truck driving, earthmoving, manufacturing, repair, or you're office-bound; take a look at our car loan calculator to better understand how much your repayments would be.
Finance Approval First Time, Every Time
At AAA Finance, we want business owners to access everything they need to remain experts in their field, just as our brokers are experts in theirs.  
When you need business vehicle finance or an experienced finance broker, the AAA Finance team can save you time and money. We are your first choice for a positive outcome at some of the lowest rates. 
Don't leave your business finances in the hands of just anyone; contact our team on  07 5493 1222  or make an online enquiry.