Inner Workings – What To Ask Your Mechanic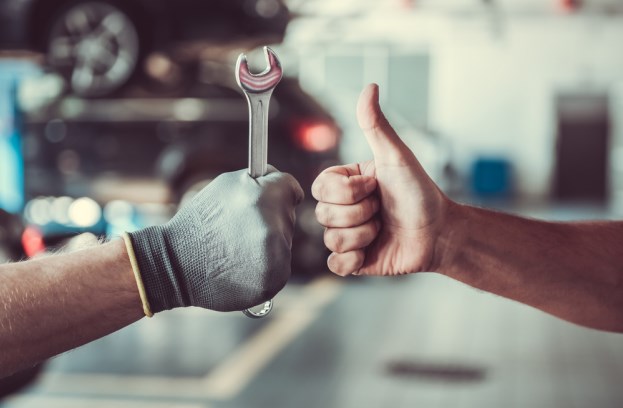 If you aren't a car person, then the thought of going to a mechanic can be a daunting prospect. What will you say and what will they ask? They are likely to talk to you in a bunch of terms that may as well be a foreign language for all you understand. Instead of dealing with the pressure every time you call or see the mechanic, use these simple tips to help you know what to ask your mechanic.
Explore your choices
The most likely conversation you'll have is one that revolves around repairs or parts that your car requires. Instead of simply taking the first option that is tossed up, never be afraid to ask what your repair choices or options are. A great mechanic in Airport West once told me, the solution you are offered isn't always your only option. A mechanic may be likely to offer the best solution for that moment. The one thing they won't consider is your personal situation, whether that be from a monetary perspective or a time constraint. Next time you have a conversation with your mechanic, ask what choices you have and get each one explained in detail. Making an informed decision is always the best option.
Qualifications and certificates
One thing that is often not checked on is all of the certifications your mechanic may have. If your mechanic recommends work, then surely you want to know they are qualified to complete it. An added benefit can also be discovering your mechanic is capable of completing more work than you realised. For example, some mechanic have the capability to complete road worthy certificates or even panel damage repairs. Finding out all you can about what your mechanic can do is a very necessary question to ask.
Meet the mechanic, not the salesman
The mechanic and the person who receives your vehicle when you drop it off?  Two very different people. A great question to ask at your next service or repair is whether you can meet the individual who will be working on your car. Not only does this help create a personal relationship, but it will also make explaining any specific issues much simpler than hearing second hand information or reading off a clipboard.
Genuine or generic
One of the lesser known questions which needs to be addressed at your next service is what parts to use on your vehicle. Depending on your vehicle and preference, you may have an expectation that your mechanic only uses genuine parts instead of generic. This is not always an industry standard, and the mechanic's preference may not be the same as yours. It is important you have the conversation and ask the question of what your mechanic prefers to use. When smash repairs are required care must be made to ensure that all parts are high quality. There are mechanics who will exclusively use genuine parts and others who are happy with generic. It is important you understand the implications of both, so don't be afraid to ask the question or have the conversation.
Details
If you are heading to the mechanic with a specific problem or issue, it can make a big difference to the service you receive by simply calling ahead to ask what details the mechanic needs. Your mechanic may want a specific log of when a problem occurs, the environment it happens in or even a recording of a noise. Finding out what level of detail the mechanic needs can seriously change how easily they solve your problem. It is important though that you don't arrive ready to tell them how to fix the problem. Imagine if someone came to your office to tell you how to do your job. Find out what information and detail they need by calling ahead and asking the question.


Car maintenance can change your car experience for the better or the worse. Sometimes the difference between the two can simply be knowing what questions to ask. If you aren't sure what to ask, then use these simple questions to get even more out of your mechanic.