The Childcare Checklist - 6 Signs That You've Found the Right Nanny For You
Written by

Auzzi Shopping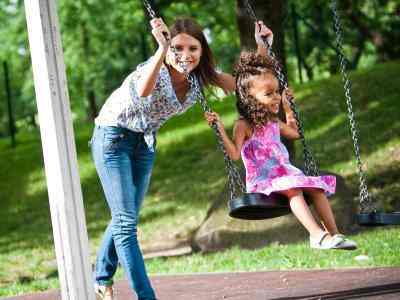 Choosing a nanny for your child is a huge decision.


One that is filled with a lot of emotions, and for a lot of parents, a twinge of guilt. Returning to work and leaving your child entrusted in the care of another human is a huge step for both parents and child. When done well, it is also a great opportunity for growth and development (for mum and babe!).
I say this all from very personal experience. It took me a year to finally leave my daughter with a Nanny, and the positive results for our whole family were astounding. If you are new to the Nanny world and want to be sure you have made the right decision, then this article is for you. Read on for signs that you have found the right nanny for you and your family.
1) Seek Guidance
There are many ways to find a nanny, but in my experience, seeking guidance from a nanny agency saves time and assures quality. A trusted company like Rogan Family Care make it easy to find a nanny in Melbourne. You get to choose from a wide variety of nannies who have already been chosen for their experience, training and expertise. It is like choosing from the cream of the crop without having to do the leg work.
2) Happy Child, Right Nanny
If your child lights up when the doorbell rings every morning then you know you have chosen the right nanny. Your child should be enthusiastic about spending time with his/her nanny. Some tears when mum or dad leaves for work is totally normal, but at the end of the day, you want to be sure your child is happy, comfortable and enjoying the time spent with the nanny.
3) On Time
Being on time is a crucial characteristic of a good nanny.
Remember, if your nanny is late, that makes you late for work and it all snowballs from there. Signs of a good nanny are one that always arrives a few minutes early, showing they are prepared for any unexpected delays where they will need a few extra minutes.
4) Creative
So, let's say your child runs out of purple paint and purple is the only colour they will paint with right now. A creative nanny quickly thinks to mix blue and red to make a new shade of purple and keep the activity going without a tantrum. Creative solutions throughout the day is a great sign that your nanny is calm, collected and willing to think outside of the box to keep the day moving smoothly.
5) Stays Connected
There is nothing greater than sitting in a boring board meeting and getting a text from your nanny. The sight of your kids playing at the park, eating healthy food, or just generally enjoying the day, will brighten even the most boring of corporate discussions. A good nanny will ensure that despite returning to work, you feel connected with your child all day long.
6) Cleanliness
A lot of nanny contracts will include light housework.
Not necessarily folding laundry and scrubbing floors, but general tidying up of the house. A sign that you have found a rockstar nanny is when you come home to a clean child and a clean house. You know how you go the extra mile at work to please your boss? Well, your nanny should be doing the same. Little extra efforts like ensuring the toys are picked up and the kitchen is clean are top notch qualities in a nanny.
Hiring a high-quality, trustworthy and creative nanny is the next best thing to being there yourself. Sometimes, I hate to admit this, but I think my daughter has more fun with the nanny than with me! A great nanny introduces new energy and ideas into your child's life, and they get to go home and recharge at night to be fresh and ready to go each morning.
The first step in choosing the best nanny is finding a local, well-established nanny agency. So make the call, and begin the process of finding the perfect nanny for your precious little one.