Five Gift Ideas for Single Dads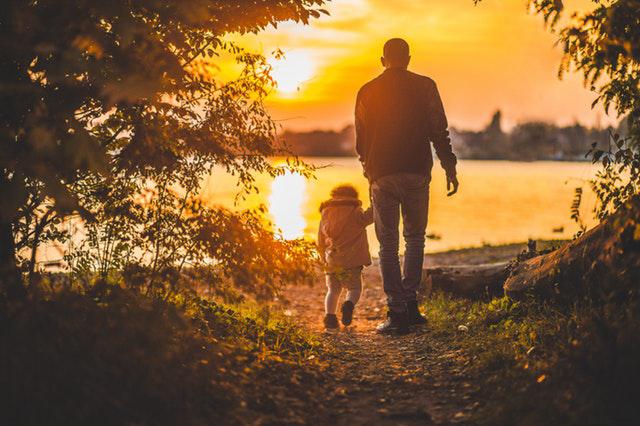 Selecting a perfect gift for a single dad can be a little confusing. They have many responsibilities, together with giving their best at work they have to take care of their kids, do the laundry, cook food, and help kids with their homework and hopefully even finding some time for themselves and romance. So what would make a perfect gift for them? The lucky part of this question is that with so many things going on in his life, there should be ample gift finding opportunities for those shopping for a single dad. Whether it be a present with utility or something just for them, we'll help you find the perfect gift for the single dad in your life.
Pay for Services
If the dad is doing a full-time job and his kids live with him then he may be finding it difficult to handle everything all by himself. A perfect gift you can thus give will be any kind of services that will make things easier for him including an after-school help, a nanny, someone to clean up the backyard or do grocery shopping. Also, you can appoint someone who will clean and organize the home or accompany the kids during their next dentist appointment. Any such paid services certainly will prove to be of much help.
A Makeover
A busy single dad can often let his own appearance go a little bit, as he struggles to keep up with work and all his other responsibilities. But this is not going to help his chances romantically! Some new clothes, a haircut (and some thickener like Biothik if he needs it) can go a long way toward building up confidence in any man, so why not give this gift to a single dad.
A Night Off
If the makeover went well, maybe that single dad would appreciate a night off to get some beers with his friends or even try his hand at dating. A night off is a HUGE gift for any single parent and one that will not soon be forgotten.
Gift Basket
If you want to give more than one useful item to the single dad then it will be a good idea to create a gift basket. It will be best to first make a list of things he likes and then go ahead with your shopping. You can include things like cookies, chocolates, fruits, coffee, or anything else that you know he really likes but wouldn't always take the time to splurge on.
Personalized Gift Items
Personalized gifts not only look great but they also reflect your emotions and how much you care for the receiver. There are plenty of choices for single dads when it comes to personalized gift items and you can choose from pens, mugs, t-shirt, cushion cover, calendar, a mouse, or even a beautiful canvas print of him with his family, to remind him what it is all about. You can either have his name engraved along with a message, or get some pictures printed. Either way, your gift will definitely be appreciated.
Clothes
Now, clothes are something all of us need, including single dads, and if you know his taste then you can never go wrong with clothes. You can gift him anything right from a simple t-shirt to a hoodie, blazer, sweater, trousers, or a jacket. Just be sure you know his size, and if you are aware of his favorite color and brand, then nothing better. You might even help him spruce up his look in the meantime.
Gift Card
If you are confused about what gift the single dad would like then a great idea would be to gift him a gift card. You can give a gift card to a departmental store, some restaurant, a fast food center, a play zone for the kids, or even a clothing shop. This will give the dad the freedom to purchase exactly what he wants and likes. Now that you are aware of the 5 best gift ideas for single dads things certainly must have become a lot easier for you, there surely will be no confusions henceforth, and you will only always end up selecting the best gift that will be loved and appreciated.
Image used with permission from
Pexels