Custom Cork Products as Perfect Gifts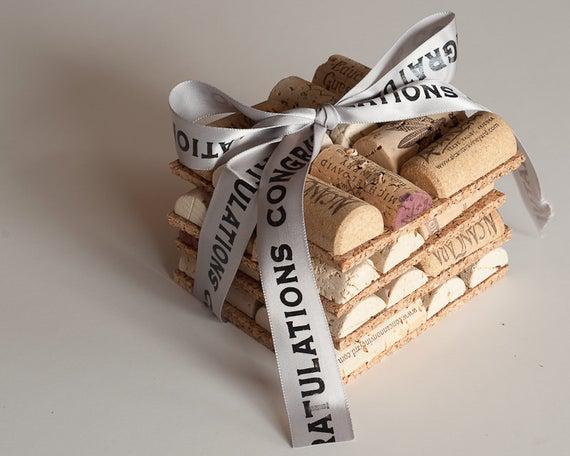 Gifting is a kind act, and it makes both, the giver and the recipient, feel nice. Sometimes, by what kind of gift you choose for someone, it can be concluded how important that person is in your life. That's why giving away unique things like custom cork products can show someone how much you care about them.
Using cork as a material for making all kinds of things is not a novelty. But their use in decorative objects, tools, and even in the making of musical instruments is the newest trend. Giving someone an item made of this material has many benefits; these presents are unique, effective, and eco-friendly.


Cork Desk Accessories
In the business world, the art of giving is different from gifting people you know and love. Gifts given to your superior, business partners, or even colleagues we are not privately close to, should not contain any personal marks. You probably don't know exactly what they like and what they don't.
As for choosing the right gift, opt for something practical; for example, an office accessory or any item that can be used at work. Set gifting personal items aside for other occasions. If you are considering cork items, things like bulletin boards, pencil cups, or display blocks are a good idea. These can be presents for occasions such as a company anniversary or other business events.
For celebrating some of the personal successes of your colleagues and associates, the present can be a bit more special. When occasions are declaring someone an employee of the month, marking the anniversary in the company, or going to a better workplace, you can give diaries with covers made of cork. The stationery or organizer will work too.


Cork Items for More Intimate Occasions
When it comes to giving things to your friends and family, the choice of gifts depends on several factors. People appreciate small signs of attention, and they like nice things. However, they seem to prefer handy presents, which have a specific function other than to collect dust.
Things to consider when buying a perfect present, check on the page below:
https://www.huffpost.com/entry/9-tips-that-will-guarante_b_4338359.
For example, coasters, trivets, or placemats made of cork are a great sign of attention for a lady of the house. And you can gift the host with cork covered bottles or ice bucket. You can create your own personalized coasters, table sheets, and anything that you can imagine. So, for example, you can etch some motivational message or initials of the gift recipient.


Suggestions for Birthday Presents
Have you ever been disappointed with a birthday present, believing that the one who gave it didn't even bother about the choice? It's something you don't want to happen, especially when it comes to the birthdays of your loved ones. Uniqueness is the first thing to pay attention to and then whether the gift fits the birthday boy/girl style.
If you don't want to risk, opt for 'universal' presents. For example, a bottle of wine with a cork cover engraved with something special. You can even find fashionable cork accessories, such as a wallet or clutch purse. And if you already bought something, you can pack it in specially designed gift boxes or bags. Your present will stand out, and be sure the celebrant will open it among the first.


Promotional Material
Investing in promotional material in the age of online marketing may seem like an unnecessary investment, but it's not. People love free stuff, and they will always love it. Also, promotional material is a tangible thing that they can physically possess, and that gives them some value.
In an era where much attention is paid to environmental protection, the world's leading brands are striving to make their promo material from sustainable and eco-friendly elements. What makes cork acceptable for nature lovers, read here. On its own or combined with other crafting materials, cork is an excellent choice for little things like key pendants, smartphone cases, pencils, etc.
Manufacturers have brought the production of cork accessories and giftware to perfection. They will do their best to realize your idea. You can have almost anything you imagined made of this versatile and durable material.