Why You Should Start A Career in Disability Services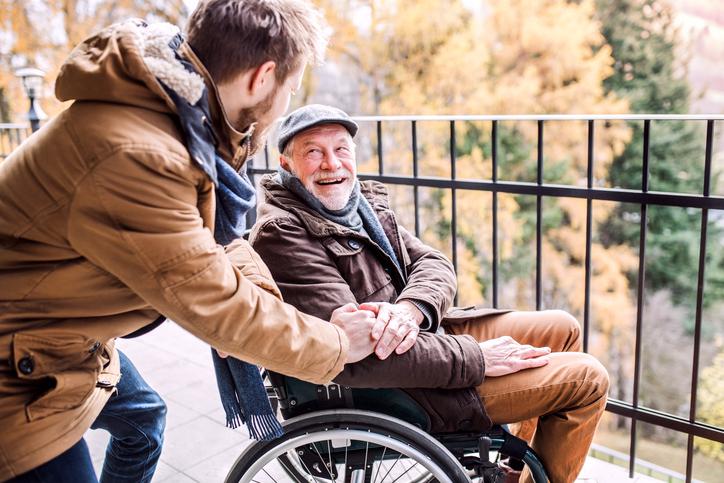 Unlike many other careers that you can pursue, disability services gives you the tangible opportunity to positively change the lives of those around you. You can be the one responsible for helping someone live to their fullest ability and know that you're making a difference in doing so. Even though there is the chance to do something good, disability services can be a demanding industry and it's often difficult to know whether it's the right choice for you. In this article we demonstrate what a disability services career can involve, such as the tasks you might be required to undertake, to give you a better idea of whether this line of work is for you.
Starting out in disability services
First off, it's easy to get into disability services – something like a Certificate 4 in disability distance course can allow you to study even if you're not able to attend a physical campus. But more than this, it's helpful to know whether you want to have a highly positive impact on others in your work. Others might be fine with their 9 to 5 corporate slog every day, but these are the kinds of roles that offer no real personal satisfaction – if you're one of the people who want to be inspired, disability services may very well be for you. Rather than being a cog in a machine, you're able to have a significant impact on a person's life – a person who is going to be incredibly grateful and will be likely depending on it quite a bit. You are the one who will be ensuring they become more independent and confident in themselves and their abilities. Best of all, every day will be completely different, so unlike a boring office job this is an occupation that serves those who love a bit of variety.
Job security and versatility
Although the disability sector is a great way to help those less fortunate, it's also an amazing career option. With so many choices available as a caregiver, you have a wide variety of options that you can opt for – because it's shift work, you have great flexibility in what shifts you take and when. You can even work around your family or any other little bits of work you're doing! The disability sector is also an industry that's here to stay – if job security concerns you at all, you'll be pleased to know that in Australia the Healthcare and Social Assistance sector is set to grow by a mammoth 16.1% over the next five years, which amounts to the impressive creation of 250,500 new jobs. Among these new jobs are options such as a Behavioural Support Officer, Disability Support Worker or a Senior Personal Care Assistant, meaning that you also have huge choice in how you apply your knowledge.
Consider disability services today
If you're tired of being a part of the rat race and are looking to pursue something more rewarding, disability services should be at the top of your list. It's in this sector that you can command impressive flexibility, excellent long-term job growth and all the while be able to have a hugely positive impact on someone's life – disability services really does have it all!
Open Colleges School of Health's Certificate IV in Disability will give you the skills and knowledge you need to make a difference in your client's lives. You can study in our South Australia or Western Australia campus, combining theory with practical experience. So, find out more about your new rewarding career path today.