ESSENTIAL TIPS TO CONSIDER WHILE ARRANGING A PARTY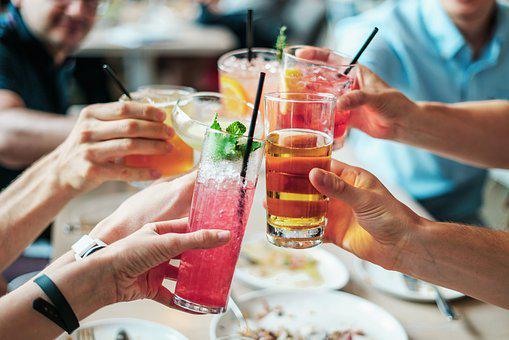 Everyone's life these days is filled with tasks and the routine is getting more hectic as time is passing by. Enjoying life to the fullest is important in today's era and the party is one of the easiest ways. Partying every weekend or once in fifteen days isn't a bad habit. It is a healthy practice because you must relax your mind at all costs. Nothing is more important than a fresh mind and good health.
People often drop the idea of arranging a party because they think it is the most difficult task to do. Arranging a party isn't a big problem if you know some simple tips. Life hacks are important and there are several hacks for arranging a party. Here are some essential tips that you must consider while arranging a party. You can enjoy making all the arrangements and your party will always be remembered.
WHY DO YOU WANT A PARTY?
Every party isn't a stress-relieving party. The reason for arranging a party can different. For example, bridal shower, baby shower, anniversary, birthday, graduation, etc. are just a few events to name. You can throw a party without any reason or you can have any of these reasons. Why is it important to know the reason first? The reason for your party will help you decide several arrangements like venue and theme. If you want to party just to chill out a little, there is no need for a theme and a luxurious venue.
WHERE DO YOU WANT A PARTY?
Now you must know the reason for your party and its time to decide the venue. It depends upon the venue, for example, you can choose the forest hill arcade if you want to have an after-party. Arcade, camp side, farmhouses, etc. are the best places for students to enjoy their life. For events like an anniversary or bridal shower, places like the beach and restaurants are best. If none of the venues work best, your place is perfect for any party. Organize it in a theme and you are good to go.
WHEN DO YOU WANT A PARTY?
After deciding the venue, what would be the best time to host a party? Your party will be successful if you have chosen the right time. For example, for an anniversary or birthday party, it isn't mandatory to pick the same date. You can celebrate it a day or two before or after the actual day. Surprise parties are successful if hosted a few days earlier.
For casual parties, choose weekends to enjoy to the fullest. Otherwise, you and the majority of the guests will be anxious about the next day.
THE GUESTLIST
If you want to party with friends to relax, it is up to you if you want a club filled with people or just some close friends. For formal parties like anniversaries, prepare a guest list before sending out invitations. Without this list, you might invite a few extra people or forget to send the invitation to some important guests. In the technological time, it is better to use excel for the purpose. You can list down all the people and mark their status as an invitation sent or pending. This will greatly help you in keeping a check on who must be invited. Also, you can make arrangements accordingly.
THEME OF YOUR PARTY
The invitations are sent, the venue and date have been decided. It is now time, to begin with the arrangements. The reason for the party decides the theme of the party. For example, for baby showers or bridal showers, a subtle color combination would be the best theme. It doesn't have to be funky here. On the other hand, if you are hosting a graduation party, you can go with some bright colors. If it is a birthday party for a three-year-old, his or her favorite character would work best for the theme.
FOOD AT YOUR PARTY
The theme and reason, both contribute to deciding the food at your party. The guests have different tastes and preferences; therefore, a better way is to organize a buffet system at your party. All the guests will be satisfied. Otherwise, choose food items that complement the theme.
OVER-BUDGETING ISN'T A GOOD DECISION
Now comes the important part. You might have everything planned to perfection but there is always some room for adjustment. Never set your budget aside. For every arrangement item, that you are planning to buy, make sure you first calculate the cost. Your party shouldn't affect the savings you have.
THE TAKEAWAY
Partying is important to release all the stress that your mind is bearing. It shouldn't be a daily practice though. There are special occasions where you want to share special moments with your loved ones. Organizing a party shouldn't be the toughest task. It just takes a good plan, efficient implementation, and some hacks to make things easier. The tips discussed in this article can greatly help you throw the best party. The right venue, time, and ideas can result in the most enjoyable and memorable party.