Find A Great Wedding Photographer with These Easy Steps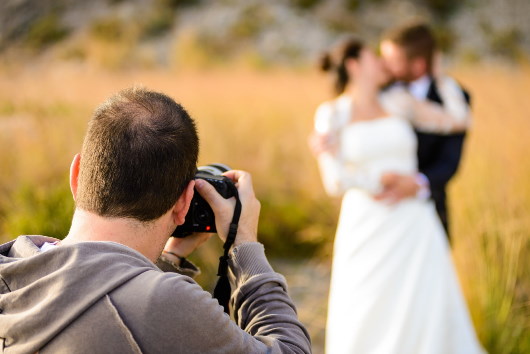 For those unfamiliar with wedding photography, when it eventually comes to their wedding prep they might think that selecting a photographer is a fairly simple experience – this is far from the case, however. Finding the right wedding photographer for you can actually be a very time-consuming and overwhelming experience, which is why every bit of advice can help when you're trying to make a decision. Thankfully, there are a few steps you can learn which make the entire process simpler – in this article, we take a look at a few of them to get you quickly up to speed.
Putting in the groundwork
When you're looking for wedding photography in Sydney, being the highly competitive city that it is, it's necessary for the couple to do a significant amount of homework. It's usually a good idea to start with basic reviews to first figure out how different wedding photographers uniquely create their photos. Taking a look at different blogs, asking friends what their experiences were like and even just browsing online listings for the photographers in your area will give you a very good idea of what to include and what to rule out. After you've selected a few good candidates (remember, going for one photographer is not always the best idea), you can start arranging interviews. This is because even if their online profile is amazing, they may very prove to be very hard to work with or have a personality that doesn't work with you in person. After you've found some photographers and made sure they're available for the dates you need, you can send them an email introductory emails and let them know what you're after by attaching a few photographs. This way, you'll be onto the right foot from the get-go.
Understand all of the package and post-production details
With all of the packages that some photographers provide, it can be easy to be confused as to what each entails. Your interview stage represents a great opportunity to ask about what their packages specifically involve, plus the standard rates for shooting and albums and any extras you might want. It's also important to factor in the advertised number of hours included, as some photographers might not ensure all of the time that you want. Another big part of the package that many forget about is the post-production. Post-production is a huge aspect of wedding photography, and is a step that can take far longer than the shooting process itself – often several dozens of hours! With this in mind, you should be aware of when you're getting your photos back, as it will likely take several weeks. Way before this process kicks off you should be asking your photographer about how many image you'll be receiving, what resolution they'll be in, any rights related to the images, and whether you will also get the original photos.
Start your wedding photography checklist today
While there are a few things to remember when you're looking for a photographer, having a checklist (whether mental or physical) is the key to ensuring you get everything you could have dreamed of on the day. Researching, interviewing and enquiring about the end product are musts in this process, so forgetting them might quickly land you in a spot of bother!