The Best In The Business When It Comes To Dating Sites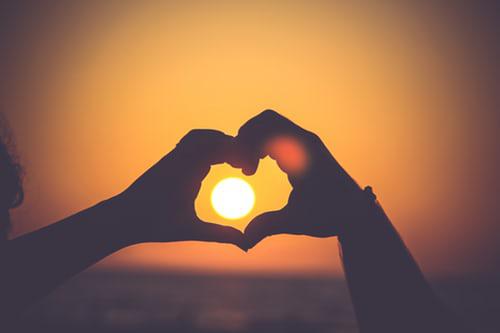 Is it too much to ask to want to find love, to find that someone who can fill the void you're feeling or simply a hook up to satisfy 'the need.'
We all have different priorities, reasons, and interests, so being able to meet someone shouldn't have to be an effort.
Technology has advanced significantly over the past decade and so has how we communicate, everything seems to be online, through a website or the ever-popular 'app.'
And with life being so busy running around to meetings, trying to make impossible deadlines, and somehow having a social life when would we have time to meet for drinks or go on dates?
Hence, the top dating experts have come up with the solution, having it all at your fingertips in one place. You can be secure in knowing you aren't meeting up with a psycho or giving away too many details at the beginning because he has worn his charm suit to dinner, now you can browse other like-minded people and see what you're getting yourself in for.
There are a variety of opinions on this topic, some tutting and turning their noses up at the fact that verbal communication is a thing of the past, while others relish in the idea of meeting new people every week, or more often if that's your style.
5 Reasons to use a dating website.
Introvert. We aren't all born with the confidence of a GQ magazine centerfold, we get nervous to the point we become mute and this is not helpful when trying to meet someone. With an app, you can do it in the comfort of your home, on your terms, and meet when it best suits you. When you eventually get together, it's all ok.

Efficient. This word may not appeal to you but it does ring true, life is a full schedule, even more so if you are doing well in your career there just isn't enough time in the day. This way you get the best of both worlds, finding someone as career-driven as you is easier and they understand where you're coming from if you say you can't hook up now.
The 'online' way of life is being the norm, how it all started, and has evolved can be read about here https://en.wikipedia.org/wiki/Online_dating_service but times are changing, we need to keep up or be left behind not knowing what's going on.
No strings. Saying to someone you just want a bit of fun and a hook up can make you look easy, by using an app and 'refining' your search as it were makes it simpler to get what you want and have them on the same page. It's all on the table up front and you can focus on having a good night out rather than feelings the next morning.

Interests. Finding social groups and activities without the anxiety of signing up to the actual class, and then with the plus of someone 'cute' there to keep you motivated, is a great way to keep pursuing your sports or hobbies. When you've made a connection and they're raving about the instructor, then it's a good time to sing the dotted line.

The ring. Many men and women have claimed to find their soul mates on dating sites, and why not, there is a time and place for everything, and if your planets are aligned this could be the way forward for you. Go find your 'happily ever after' and make your dreams come true.
Safety on dating sites.
We've all seen the movies and heard the horror stories when it comes to meeting a stranger for the first time in person, this short video will give you some handy pointers to keeping safe and being aware of the creeps that seem to be trolling the sites and streets for that matter.
The simple fact and the basics are to not give too much personal information, meet in public spaces, and tell people you know where you're going and what you're doing so you're essentially 'not alone' and they'll come looking for you if need be.
Dating can be fun and easy, focus on you and your needs, and the right person will come along.