How To Choose The Best Outdoor Bench For Your Needs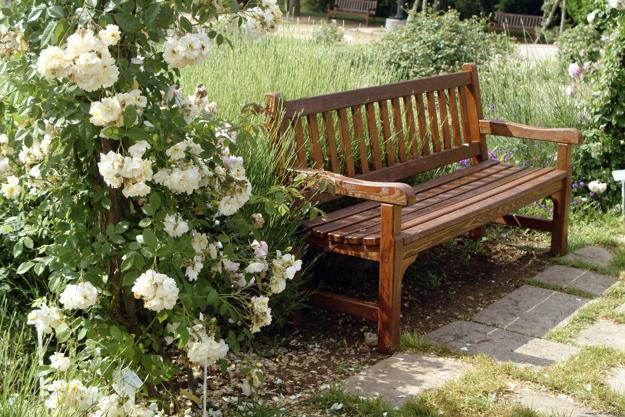 Although they might seem like a one fits all piece of furniture on the surface, choosing the right bench for an outdoor space can take just as much effort – and sometimes more – than a regular piece of furniture. You'll have to make considerations such as function, material, style, and build quality, while also ensuring that the bench (or benches) fit well within your budget. It's no easy task, so in this article we take a look at a few considerations you'll need to make when choosing the right outdoor bench for your needs.
What do you need your bench for?
There is a huge variety of park benches in Australia, and there's a good chance that you've sat on a lot of them yourself! Before you commit to the nicest (or even first) bench you spot, the first consideration you'll need to make when looking for a bench is exactly what you'll be using it for. The function of the bench will for the most part inform your purchase, as the environment and audience will play a large role in dictating what your bench looks like, is made of, and its general durability. For example, in a beautiful garden intended for calm walks by tourists, you might favour an ornate – but not necessarily sturdy – bench, while a bench in a public park will be less about looks and more about how much abuse it can cop over long periods of time. The climate of the environment will also play a big role in what bench you choose, as environments that encourage frequent heavy rain will benefit from different benches than a climate that is only sunny for the most part.
Park bench materials to consider
If you're looking to introduce a park bench into an environment that is mostly sunny, you might want to consider wooden materials like teak and cedar, or metals like iron and aluminium seats. If there's a hot sun constantly floating over the space where you plan to put your bench, you'll also need to opt for finishes that are resistant to fading, and if you do opt for metal, you'll want to ensure that it doesn't get too hot in the sun! If you're instead planning on introducing your bench into an environment that is frequently damp or moist (even if it's just for a few months of the year), it's best to forgo wood and instead go for metal due to their resistance to mould and mildew, not to mention the fact that they won't get waterlogged and start rotting over time. What you choose will depend entirely on your budget, as some of these materials are much more expensive than others, but the old adage definitely applies here: you get what you pay for.
Take your time when working out what you need
Taking the time to really work out what you need out of your park benches is key t ensuring that you don't waste too much money in fitting out an outdoor space only to find out that your investment was far from the right choice – consider fitting an entire park with cheap metal benches that soak up the rays of the hot sun all day! If you're still unsure, it's worth going around to some public spaces to see how their bench options work with your vision.