What to look for in security doors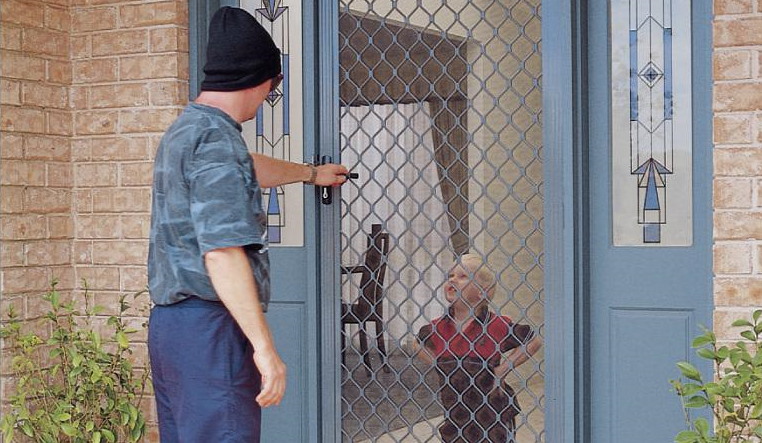 It's a hot summer's night. You're tossing and turning in bed, trying to get comfortable while the sweltering heat creeps over your skin. You've already ditched the doona and shoved your top sheet to the bottom of the bed, but still, nothing you do can cool you down.
In the bid to avoid costly energy bills while doing your part for the planet, you're hesitant to switch on the AC. Instead, you open your front door and let a beautiful breeze curl around you, sapping up the sweat that has accumulated in tiny glistening beads over your body. You might have cooled down enough to finally get some shut eye, but how can you be sure an intruder now won't break in while you slumber?
Security doors are an ideal solution for letting the breeze in while giving you peace of mind that your home is protected against unwanted guests. To make sure your investment is a wise and effective one, here are a few tips of what to look for when it comes to choosing security doors in Newcastle and beyond.
A strong frame
Steel and aluminium are considered hardy and durable materials, making them ideal for the construction of security doors. While steel is certainly stronger than aluminium, the latter is less prone to corrosion. Your priorities will dictate what type of frame is best for your needs.
Stainless steel mesh
Generally speaking, stainless steel mesh is best when it comes to keeping your house secure and your loved ones protected. The strength of this material makes it extremely difficult to penetrate, giving you peace of mind that your security door is designed to do what it's supposed to.
Protection against insects
Crims aren't the only thing to worry about when it comes to home intruders – living in Australia means we are prone to infestations of buzzing creepy-crawlies. Before choosing a security door, ask the manufacturer if it offers protection against pests and insects.
High BAL ratings
In addition to bugs, Aussies also need to keep bushfires in mind when it comes to protecting their homes. With these natural hazards a common risk in certain regions of the country, it's important to ensure your security door meets the necessary requirements in High Fire Zone Areas. For reference, a BAL rating of 40 is considered 'very high' and therefore appropriate for security doors in at-risk regions across Australia.
Multiple locking mechanisms
The more locks, the better, right? While many houses feature one central lock to get in and out, a three-point locking system will inevitably boost your home's security. These locks comprise of two additional locks connected to the central lock, therefore upping the ante on your security checklist.
Australian Standard certified
Last but certainly not least, it is important to choose a security door that meets the Standard. Without this certification, the term 'security door' is virtually meaningless. Check with your manufacturer to ensure your new investment meets Australian Standard AS5039-2008. Its very important for your house safety.