Lost Your Passport? Don't Panic
Written by

News Feature Team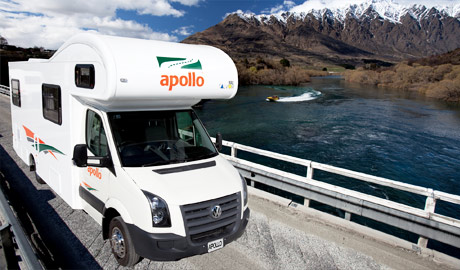 Whether you have gone and rented
RV rentals
in New Zealand or are exploring ancient buildings in Rome, when the unthinkable happens and you lose your passport, don't panic. It may be a hiccup in your journey, but it isn't the end of your life.
Following are some of the top tips on what to do if or when you lose your passport:
*  The first thing you should do is report your stolen passport to your embassy. For you to do so, you will need to schedule an appointment with your embassy as they typically don't just allow walk-ins, unless it is a life or death emergency; which, losing your passport isn't, even if it feels like it.
*  Has it been stolen? If your passport is stolen, you can go file a police report and also report that it has been stolen to your embassy. In fact, filing the police report should come first as it will help you to prove that
*  Are you flying back home soon or are you about to travel to another country? Explain the situation and your travel time table to the consulate so that you can get an expedited passport if need be.
*  Of course, you will need to take a new picture for the replaced passport, so you will have to go get some new pictures taken. This could be a good thing-most of us have shoddy passport photos.
*  Make sure you take another type of ID with you when you go to the embassy to help prove that you are indeed an American. Whether you are that type of person who carries an old passport on you-for whatever reason-or you have your driver's license or state ID on you-which you should-you should be just fine and able to convince officials that you are who you say are.
*  If it's a holiday, unless you absolutely must travel the same day, don't worry about visiting the embassy as they are closed on weekends or holidays. If you can wait, then go ahead and relax and calm down and think about it the next day.
It is important to keep in mind what your plans consist of before applying for a new passport. If you are planning on continuing your trip before heading back to the U.S, you may want to delay your travel plans so you can wait for a passport that you can use while you continue your journey.
While you can get an emergency passport in 24 hours, these passports have limited viability, so if your itinerary allows it, you may want to explore the current city for a bit longer while you wait around for your new passport.
Also, getting an expedited passport in a hurry typically means a lot more money, unless of course, whoever stole your passport also stole your money. If you can prove this to the embassy officials, then you have no need to worry, they won't charge you anything for replacing it.
Losing a passport is definitely a nuisance and costly, but there are solutions.