Why Choosing the Right Swimwear For Your Body is So Important
Written by

News Feature Team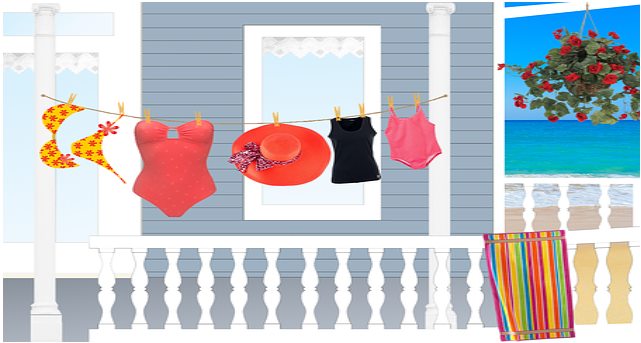 When the sun is out and the holiday season is in full swing, many people tend to go out to find the perfect swimwear. However, shopping for a swimwear can sometimes be an overwhelming experience if you are unsure of what you are searching for.
There is a wide array of swimsuits available, but it is important to choose a swimwear that is suitable for your body. Finding the right swimwear is not only important for your self-confidence, but also your comfort. The perfect swimwear should flatter your body type and be comfortable to wear. Thus, it is important to know your body shape to understand what swimwear suits you best.
Pear shape
If you are pear-shaped, you have a curvy figure, with your hips wider than your shoulders and bust line. Custom one piece swimwear would be the perfect fit for you to balance out your proportions as well as give coverage to your bottom half.
Bandeaus and bralettes are also some of the styles that are suitable for your body type. You can mix and match different sets to find the perfect pair for you.
Large bust
Having a large bust means you are chesty and have ample cleavage.
When looking for a swimwear, it is important to look for one with more support up top.
You should go for a swimwear with moulded cups as it will provide ample support for you bust.
It is also important to note that a thicker strap would provide better support.
If you want to reduce the attention on your chest, try to avoid swimsuit tops with ruffles and embellishments.
Small bust
If you have a smaller chest, less support is needed.
Thus, you can wear a swimwear with minimal coverage. A plunging neckline is a style that is flattering and suitable for you.
You can also opt for a style with ruffles and embellishments to create the illusion of volume.
To create cleavage, you can wear push-up as well padded tops as these can offer the additional lift for a small bust.
Boyish
If you have a boyish figure, there isn't a huge difference between your bust, waist and hips. Your body shape is slender, with less curves.
To create the illusion of curves, you can wear feminine silhouettes that have hip-enhancing details. You will also look good in lace and layered swimsuits.
Athletic
If your body is more toned with fewer curves, then you are considered as having an athletic figure. You can show off your frame by wearing swimwear with less coverage.
Wearing one pieces with cut-outs and spaghetti straps as well as monokinis can help create an illusion of a shapelier figure, while showing off your toned physique. You can also opt for a swimsuit with a smaller bottom to appear curvier.
Other tips
Different colours and patterns are just as important when it comes to choosing the perfect swimwear for your type of body. Depending on your body shape you can use bright patterns on parts of your body that you want to accentuate and focus on and solid colours on areas that you don't.
Another important tip is if you are unsure of what size you are, you can purchase a smaller sized swimsuit as they expand in water.
Do not purchase a swimsuit that is too large for you, as it will not provide you with the necessary coverage. Always try to find a swimwear that fits you well, as it will certainly benefit you in the long run.