Leilani Chandler: Free 10 Day body positive challenge helping women embrace themselves
Written by

Tess Sanders Lazarus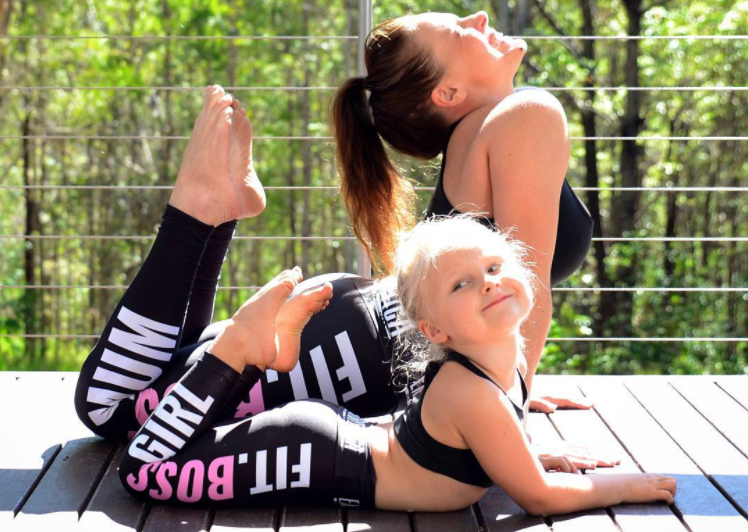 Founder of Exoticathletica, an Australian clothing company specialising in active, swim and street wear for every type of woman, Leilani Chandler, is encouraging all women to take part in her 10-day Body Positive Challenge in an effort to find a happier mindset.   The 10-day journey focuses on empowering women to love and accept themselves and to inspire all to live a healthier and happier life and taking part is free.  Leilani founded her brand of active wear Exoticathletica, specially made for the curvier Australian woman, after struggling to find active wear that suited her shape.  Exoticathletica offers 100% Australian made products with the additional option to custom-make products to order.
"At Exoticathletica we are proud to be part of the body positive movement. I have been in the same boat as many women in Australia and the world, where I have never felt skinny enough," Leilani said earlier today.
"The #BOPOBABE movement is a new way to see the world and see yourself, that will truly change the way you feel about absolutely everything.
"It is very easy to get bogged down in how we look and we routinely compare ourselves to other women when we shouldn't at all.
"The free 10-day challenge involves emails every day for 10 days, encouraging you to embrace yourself. For example, Day 3 is all about getting active and being mindful of this. It encourages you to get out and go for a walk and to really pay attention to how your body responds to this exercise without overdoing it.
"Everyone is individual and unique and what works for some, may not work for others.
"Similarly, Day 4 is about relaxing around food. It's about empowering yourself to eat mindfully and not put off eating because you think you don't need the extra calories. This type of eating can lead to a huge shift in lifestyle.
"Not only has it helped me to love myself, flaws and all, but it has also empowered me tremendously both in my personal life and business life as well.
"The 10 Day challenge is designed to rid ourselves of all of the self-limiting beliefs that we have, these are usually what is holding us back from being a truly exotic and powerful woman.
"The challenge requires women to do things every day that they normally would not do, in order to help them to push their own boundaries.
"Day 9 is about being brave! It's about wearing a bikini to the beach when you would usually wear a one piece, or wearing a dress that shows off your arms and legs; anything you normally wouldn't wear. Day 9 is about truly freeing yourself and stepping outside of your comfort zone!
"It is important for every woman to know and understand the power they have and to do this, many women need encouraging to change their mindsets.
"Our brand is about empowerment.  Our message is simple, we want to encourage every woman to feel more empowered in herself inside and outside.
"At Exoticathletica, we want our customers to feel happy and comfortable in everything they order from us and we are just happy to be part of their empowerment journey.
"We have already had some fantastic feedback from participants in the challenge – one testimonial has said "I loved it, my favourite day was Day 7 – I had always looked at myself in the mirror for negative purposes so it was awesome to be able to look in the mirror with a more positive outlook. Thank you for your empowering messages, we should all love ourselves more."
"We know that nobody looks the same, nor are they meant to, so the 10-day Body Positive challenge is the perfect way to practice and learn mindset techniques that work in subtle ways.
"It's a journey of self love. Confidence is always key and we are proud to be helping Australia women feel more confident and empowered with their bodies."
www.bopobabes.com.au/10-day-bopo-challange