How To Design An Ideal Office Layout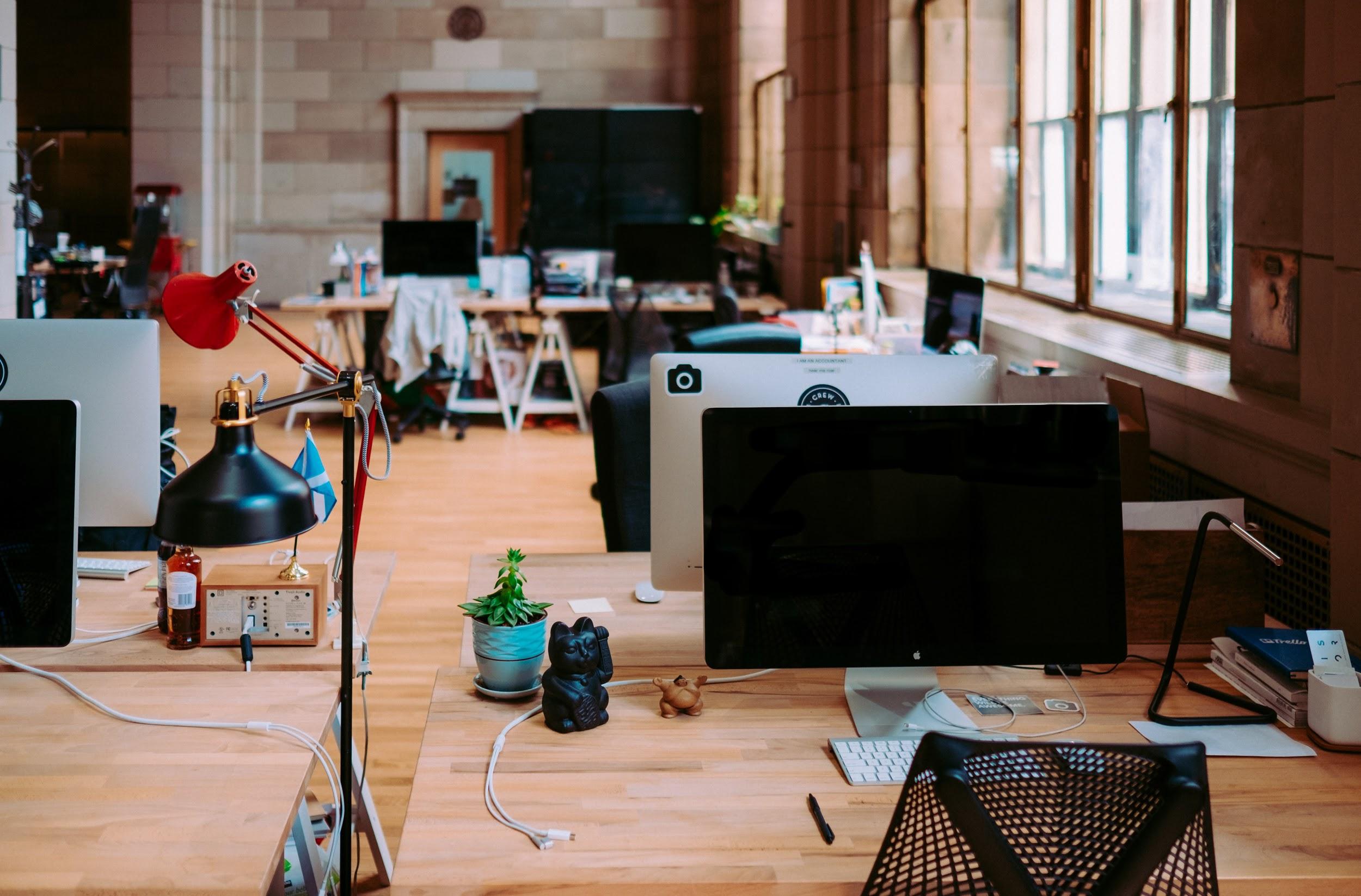 Your office design layout plays an important role in increasing employee comfort and productivity and even promoting company culture. From office furniture to lighting, several elements contribute to an ideal office layout. Designing an office layout can be exciting and overwhelming in many ways.
This article shares five important aspects of designing an office layout. If you are moving to a new office, your employees can easily get right down to business with the right layout.
Natural Light and Greenery
Both play an important role in improving productivity and promoting company culture. Employees spend most of the office time staring at computer screens. Adequate natural light puts less stress on the eyes. Your employees can see things better. Human vision has the natural ability to adjust according to changes in natural light. Natural light is much better than fluorescent lighting. Fluorescent lighting is known for causing eye strain and headaches. Natural light also increases your productivity.
Your melatonin levels also depend on the kind and amount of light you are exposed to. Melatonin levels make you feel awake and you can focus better. Exposure to natural light makes you feel more alert. On the other hand, artificial lights make you feel drowsy.
So, if you are still looking for office space, find a space with large windows. You should also incorporate green space. Also, consider the following facts:
Proper ventilation increases productivity by up to 11%.

Better lighting design increases productivity by up to 23%.

Green retrofits help in improving employee recruitment and retention.
The Right Amount Of Space
Whether you are using cubicles or workstations, make sure that you have the right amount of space for your business. This requirement is highly important in an open environment. In such environments, employees can move freely about. So, you have to utilise and manage your space efficiently. Also, consider your future space requirements as you have to purchase more office furniture in Brisbane to accommodate your expanding workforce. Design your open environment office layout for both present and future.
You need adequate space for safety reasons as well. In events like fire, employees should be able to exit the building quickly and safely.
Storage And Cleanliness
Everyone knows the importance of storage in office layout design. This is the reason why you have to properly plan for this aspect of office layout. Even when you are using paperless solutions such as cloud storage, you still need physical storage options to optimise your office space. You need to store a lot of office supplies such as ink bottles for printers, extra keyboard and mouse, tools required to fix minor computer hardware problems and so on. Space utilisation with ample storage is not possible without office furniture with storage. So, when you are looking for commercial office furniture in Brisbane, make sure that office desks have drawers for storage.
Cleanliness is another important element of office design. The influence of cleanliness may not be as strong as natural light and storage, but it is an important factor that affects your productivity. It does not only improve employees' efficiency, but it also affects the image of your business. Even when there is someone to mop the floor and clean your computer screens at the end of the day or before you arrive in the morning, keeping your desk clutter-free is your job. Keep less frequently used items in drawers.
Good Quality Furniture
Keep in mind that you get what you pay for. So, never purchase cheaper quality furniture. Using poor quality furniture can even demotivate your employees as bad furniture is not good for their health. Use quality office furniture that minimises the effects of spending hours sitting in an office chair. Back, shoulder and neck problems are very common in office goers.
Both poor health and lack of motivation reduces employee productivity. Purchasing ergonomic chairs is a wise move. Office furniture also influences open space available for movements and even your company culture. So, always choose the right type of furniture.
Comfy Lobby Design
It is good to work with a professional designer. You can tell the designer about your company culture and values and he can design the space accordingly. However, you also have to overcome the challenges presented by the lobby space. If you don't have a receptionist in your office, you need to help visitors navigate your office. You can use screens to let visitors and employees navigate and learn about the facility.
Choose comfy furniture for the reception area or waiting room. Place a table where visitors can put their laptops and work while you are busy in a meeting. Make sure that there are outlets your visitors can use to charge their laptop or smartphone.
Your office design layout reflects your professionalism and company culture. From lighting to office furniture in Brisbane, your every choice has to be right.