Cooking Considerations - 4 Things to Consider When Purchasing a Barbecue
Written by

News Feature Team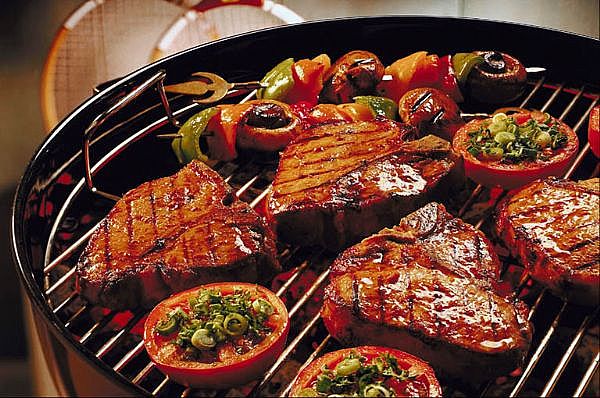 As summer begins to rear its head and Australians nationwide begin setting up their outdoor areas for fun and festivities, it's time to start thinking about updating your barbecuing arsenal. Whether you're looking to replace an existing grill, or are entering the outdoor cooking arena for the first time, here are four things to consider when buying a barbecue!
The Heated Debate
Open-air culinary experts have been debating whether charcoal or gas is the better option for creating the ultimate cooking experience since the dawn of time (or the dawn of barbecuing, at least). In the end, it all comes down to what your priorities are.
When it comes to price, while gas systems may be more expensive outright, the cost of new canisters is going to be significantly less than buying bags of charcoal over time. Also, while simple meals such as hot dogs, burgers and steaks definitely benefit from the smoky taste of a charcoal fire, more complex and temperamental dishes suit the versatility of a gas grilling system.
Alternatively, systems like the infrared bbq offered by Heatstrip look to blend the benefits of both systems, and should definitely be considered by those that are dedicated to the craft of outdoor cooking.
Size
You never want to be in a position where you're hosting a large party without the grill to accommodate the appetite of your guests. However, a larger barbecue can be problematic for those with minimal patio space to part with.
So, when deciding on size, you should consider how important having a larger grill is to your lifestyle. If you're a person that rarely has backyard gatherings, a smaller setup is going to be more than satisfactory. Luckily, with the abundance of brands and styles on the market, you'll be sure to have at least one option that fits your needs perfectly.
Materials
Ah, once again, price has reared its head as an important factor when choosing your grilling companion. BBQs built from cheaper materials, such as aluminium or other inexpensive metals, will certainly save you a pretty penny upfront. Unfortunately, with these options, you're often getting what you refuse to pay for.
On the other side of the scale, stainless steel may be more expensive, but its durability and resistance to rust will ensure that you're getting a setup to last a lifetime. Also consider the materials of knobs and handles, as cheap plastic will quickly deteriorate over time, which can make for a frustrating cooking experience.
The Little Extras
While you may be thrilled by the idea of having a cooking arsenal to match that of a Michelin star chef, that bi-monthly cookout is probably going to be just fine without 6 different side burners to choose from.
Unless you plan on perfecting the art of barbecuing, chances are you'll be fine with the basics. Going overboard on rotisseries and utensils is only going to add unnecessary digits to your price tag. So, instead of going all out on unnecessarily extravagant culinary tools that would make Gordon Ramsey wince, just buy what you need, and add to your collection on a "need it" basis.


And be sure to have some crisp fresh bags on standby for all the leftovers


So, there we have it! While there are always more things to consider when making a sizeable purchase, hopefully these tips have given you a little taste of the options available to you when buying a grill. Good luck and happy eating!