Techno Cuisine - 5 Ways Technology is Changing the Way We Cook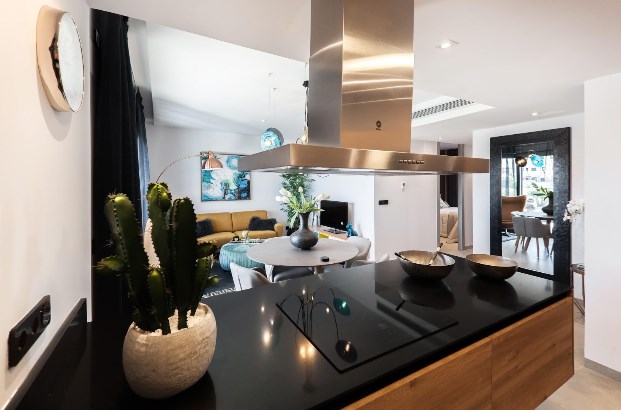 Technology and food have become more interconnected than ever and kitchens have started looking like they belong on the page of a kitchen appliances' catalogue. From boiling water and cooking a three-course meal, to using mobile phones to brew coffee, technology has converted our houses into smart homes. Here are five ways technology is changing the way we cook:
Time For The Induction
It took some time, but Induction cooking has now become a firm favourite in the urban household. After a long, tiring day of meetings and deadlines, coming home and spending an hour or two cooking a tasty meal is an unappealing idea. And that's where induction cookware helps! It aides in quick cooking because it heats up faster than a traditional gas stove, with some brands heating water 50 per cent quicker. No wonder then that induction stoves are such a favourite among young students and busy professionals.   
Also, it imparts a sleek and classy look to the kitchen. Unlike gas stoves that jut out like an aberration, an induction stove with its thin build merges beautifully with the decor. It is also easy to clean because of its smooth surface.   
Air Fry It!
Our love for fried food is no secret. Though fried chips, chicken, and even vegetables taste lovely, they can be detrimental to our waistlines. An air fryer solves that problem. Unlike traditional cooking that uses a lot of oil for deep frying, an air fryer coats the ingredients in a thin layer of oil while circulating heated air (200 °C) to cook. Thus, you to get healthy fried food!
La Sous Vide
Don't let the fancy sounding French name fool you; the Sous Vide – under vacuum- is another appliance that is making cooking easier and stress-free. It first made an appearance in the 1970s, but it wasn't until recently that more people started using it. The appliance employs technique whereby all the ingredients are placed in a water-resistant pouch or ziplock bag and inserted in water. The immersion circulator that comes with Sous Vide regulates the temperature of the water and cooks your food evenly. Meat cooked in it ends up being tender and succulent, with no charred edges or rubbery uncooked centre. It can't be used to perform more common techniques like sautéing or baking, but it is perfect for slow roasting.
The Coffee Bling!
With a fantastic range of coffee machines on the market, you can make lattes and espressos, among others, in the comfort of your house. When purchasing a coffee machine look for one that offers a range of control features and allows you to make the coffee of your choice. Or, if you are feeling too fancy, then buy a machine that is mobile operated. You will receive notifications alerting you about your brew, or if the container needs cleaning.
Instagrammable Food
Today, our food habits are profoundly influenced by what we see on social media, and items like avocado, guacamole and vegan-friendly fare that didn't seem exciting a few years ago, have now become a mainstay in many homes and restaurants. Also, we are now cooking more global food. It is not unusual for home cooks in the west to whip up exciting food from Asian cultures and vice versa. And, technology has played an important role in this exchange of food ideas, and assimilation of different food styles.
This inclusion of technology couldn't have come at a better time. With many of us leading busy lives, efficient kitchen gadgets help make cooking a tad easier and more accessible.